Marketing operations are one of the crucial parts of any business. This is because marketing operations can enable a business to spread more information about its products and services to people. This can help a business to grow and gain new customers.
Marketing can be of several forms. Digital marketing is currently one of the most well-known forms of marketing. However, one thing that influences all marketing practices is influencers. These can be major stakeholders, decision-makers, or anyone who can influence a business.
Influencers can often help companies or digital marketers create excellent marketing strategies. This is the B2B influencer marketing. This is an excellent form of marketing that can catch common people's interests quickly and efficiently.
Therefore, every marketer needs to know about this form of marketing. This will be helpful for them when it comes to creating better marketing plans or projects. This will also help a company or business to spread its name more efficiently.
How To Choose A B2B Influencer?
There are several ways for a person to choose the best B2B influencers for a marketing project. People completely new to digital marketing must know about these to make better plans. First of all, a B2B influencer is someone who can influence a business positively.
These can be industry experts, expert product developers, employees, customers, and celebrities. One can know about such people who have been able to influence businesses or marketing initiatives before.
For example, a person can know about a celebrity who has been able to star in many advertisements. One can know about the success rate of the companies whose advertisements featured the celebrity. This can help one understand if the celebrity can collaborate with them in a marketing initiative.
A marketer can also search for industry experts who publish journals providing reliable facts about any sector. Such people can provide good advice that can make a marketing initiative successful. However, what matters more when choosing an influencer is whether or not they like a brand.
If an influencer is genuinely interested in a brand and believes it to be beneficial, they will help promote it. However, this will not happen if the person does not like the brand. Therefore, a marketer should see if an influencer's values match a brand's.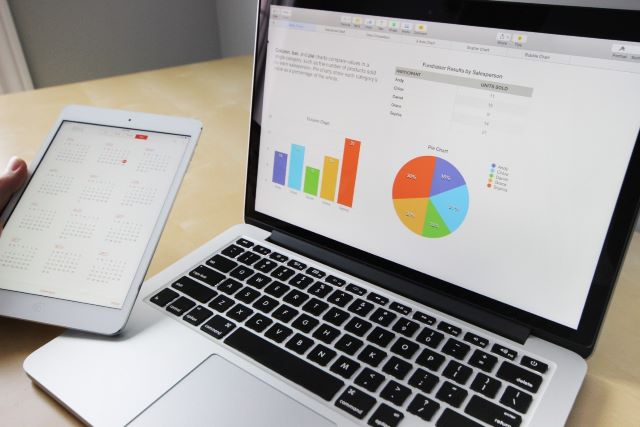 Lastly, a person needs to see whether an influencer has a good reputation among the common public. This is because people will always check out the advertisements that will feature a person everyone likes. This could be a celebrity or social media influencer as well. An influencer's reputation can determine the success rate of a B2B marketing program.
How To Create A B2B Influencer Marketing Program
There are several simple steps as to how a marketer can create a B2B influencer marketing program. These steps are as follows:-
Setting The Goals Of The Program
First, a person needs to set the goals they want to achieve by creating a B2B influencer marketing program. The main goal is to spread information about a new product, service, or brand. However, one must also determine which group of people the program will target.
A person should also try to understand what sort of advertisement they will create in this program. They also need to know which type of influencer they will collaborate with. All this will determine the kind of marketing program they will plan and execute.
Choosing The Best Platforms
One must choose the right platform to execute a B2B influencer marketing program. These can be anything from a newspaper to social media sites. Choosing one or more platforms can help one get hold of many customers. This will help a business to get more new customers as well.
Finding The Best B2B Creators
The next obvious step for creating a B2B influencer program is to select a good influencer. This can be anyone who can positively impact a brand's marketing initiatives. A marketer must find someone who will contribute to the marketing program.
Create The Program Outline
After knowing about the target customers and the influencers who will collaborate, a marketer should plan the program. They can plan the outline of the program first. This will help them release how the program will look upon execution.
For example, one can plan the script and decide the shooting location before creating an advertisement. This can help one think and decide how the advertisement will look. A person can also change the script and shooting location if necessary. Necessary changes can also apply to other forms of advertisement programs.
Lastly, the next step will involve the execution of the program. Here a marketer needs to implement all the preparations they have taken. This will prepare the advertisement where the influencer will collaborate and provide their services.
Benefits Of Using B2B Influencer Marketing With Examples
The B2B influencer marketing tactic can provide a lot of benefits. First of all, it can help a company gain loyal customers. Secondly, it can also provide a company insight into what customers want to see in a successful advertisement.
This can help a company to make their advertisements and campaigns as per the demands of most people. Thirdly, this can also influence brand credibility. This means that a company will be able to gain people's general trust and not just its customers.
An example of this is the case of Microsoft. Microsoft has been able to partner up with many well-renowned photographers on Instagram. The anonymous photographers have been able to promote Microsoft's objectives of empowering women worldwide by posting photos on Instagram.
Microsoft also collaborated with the National Geographic channel to promote opportunities for women in the technological sector. The National Geographic channel advertisements helped the company gain more credibility. This also helped the company to improve its reputation among the common public worldwide.
Thus, all this shows that B2B influencer marketing programs can boost a business if one applies them correctly. However, doing this might be complex sometimes. Therefore, it will be helpful if many people collaborate and work as a team.
A Final Note
Every marketer should know about B2B influencer marketing. This can help them make better decisions while promoting brands. However, one can understand that such a form of marketing might not always be successful.
Applying the basic principles of hiring UX designers for B2B influencer marketing can depend heavily upon one's luck. Even the best influencers cannot always make a marketing program successful. However, this does not mean it is impossible to succeed in such a case.
A marketer or a group of such people can be successful if they pay attention to the reputation of the stakeholders. In this case, it can be the influencers or the company wanting to promote its products. This is because reputation among the common public plays the most important role in B2B influencer marketing.