We all want to share special images, videos, songs, movies & other documents with our friends and family. Gone are the days when we used to share them through CD or USB cables. Transferring the files through Bluetooth also takes a lot of time and battery if the file size is too large. Fortunately, sharing apps have changed the definition of file transferring game by enabling us to transfer any file faster than ever. Here, we are suggesting you the best 5 file transfer Android and PC apps which are trending in the market.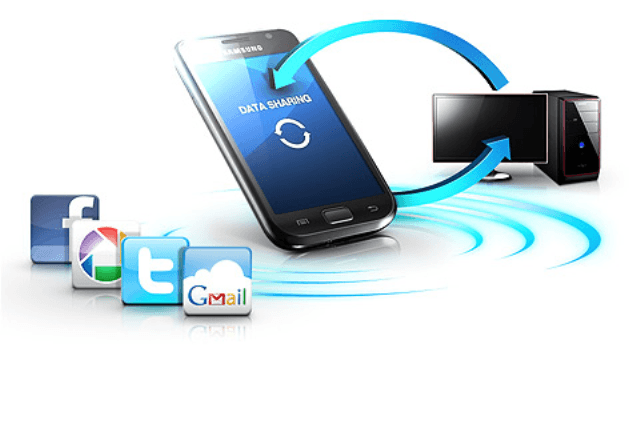 SHAREit is one of the famous file transferring apps used all over the World, it is a free application that allows you to send photos, videos, music, documents, and folders between devices in few seconds. It is up to 40 times faster than regular Bluetooth technology. The app has a very simple and easy to use interface. File sharing is easy and secure with SHAREit, files are directly saved on your devices, not in the cloud. Transfer files between all Android, Windows, iPhone and iPad devices at lightning speed.
Xender
Xender transfers all kinds of files including documents, songs, pictures, videos, apps in an instant. Besides transferring files between Android devices, Xender also enables you to share files cross platform. With the new 'Connect to PC' feature, Xender transfers everything between your computer and your phone. The best part is that no 2G, 3G, Wi-Fi or other data charges apply to transfer files. With Xender, you can send a movie in less than one minute.
SuperBeam is the fastest file sharing app. You can transfer large files between devices at high speed. This app doesn't require you to memorize passwords or search for other devices; devices can be easily paired by scanning QR codes or NFC or by entering manual pass code. This app also allows you to transfer files to a device that doesn't have SuperBeam by using web interface. You can send any file type, across any platform using this App. SuperBeam makes file sharing super convenient and super fast using Wi-Fi direct.
Zapya
Zaypa allows you to transfer all kinds of files from Androids, Windows Phones, iPhones, iPads, PCs, and Mac computers in a jiffy.  Zapya also lets you connect up to four devices simultaneously.
You can share pictures, music, videos, Apps, PDFs, and any other file types without any file size limit. No wonder that Zapya is already giving tough competition to Apps like SHAREit and Xender even though it is comparatively new.
Send Anywhere
Send Anywhere offers an easy, direct, and unlimited file sharing experience – you can send any file type, across any platform. You can work completely offline, it doesn't require login or sign up. Hence, no data usage costs are associated. Through this app, you can send any file size, as many times as you want, for absolutely no cost. The app allows multi-transfer; files can be transferred across multiple devices at the same time. It is compatible with iOS devices, Android, Windows Phone, PC, Mac, and Linux.
As time goes by, more and more filesharing apps are coming out by the year, so much so, that it can be quite confusing which one to pick! So, if you're still unsure what filesharing app may be best for your situation, then why not head on over to weprivacy.com and check out their latest article on the best filesharing apps currently available.
Author Bio:
Deepak Raghav is a distinguished research consultant and writer. He is having vast experience in writing and Digital marketing and now operates his own blog http://myapps4pc.com/ on the regular basis. You can connect with him on Google+.