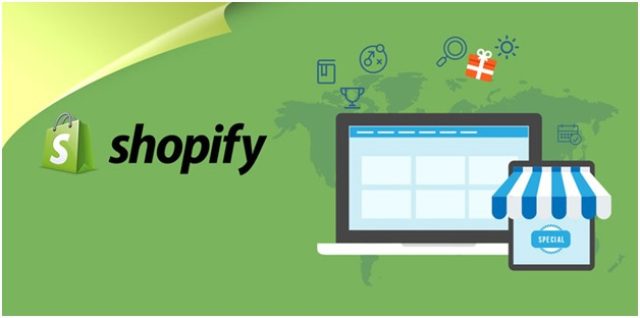 Shopify web development is the best platform for building an e-commerce store. However, to get the best out of this platform, you need a Shopify developer who will help you develop the platform effectively. India is the hub of the IT industry. That is why many companies are running there to look for the best services. There are many benefits to hiring a Shopify app developer from India. With thousands of online shops launching every day, you need to make your Shopify store unique to cut through the stiff competition. Demand for experienced eCommerce developers has increased in the past few years and finding highly skilled workers is not easy. Experienced developers are very expensive asking for a lot of money to do projects. Small businesses that are working on a budget end up suffering because the development cost is too high for them to afford. Fortunately, this is not the case in India. This is the best destination IT products offering their services at affordable rates. If you are not convinced, here are some of the reasons why you should hire Indian Shopify developers.
Low-Cost Shopify Development 
Like I mentioned earlier, the development cost is what makes small business owners hesitant in investing in e-commerce platforms. Doing their math, they find that the cost of development is higher than what they expect from the project. It is a different ball game in India. The government supports the IT industry excepting taxes on equipment lowering the production cost. Developers in India believe in providing the best development services at affordable rates. So if you are planning to create an online store with Shopify development, looking for a web development company in India and you will find great development solutions. The reason why other countries are expensive is due to unfavorable government tax policies that make production cost go up.
Latest Development Technologies 
Many companies think that the cheap cost of web development results in poor quality. This is a misconception that hurts their web development business. Web developers in India use the latest tech to develop effective e-commerce websites like Shopify. They understand perfectly well that quality is should be the driving factor when developing websites. Shopify developers often use development tools that are regularly updated with the latest features to improve their delivery. Like I said the India government supports them fully, providing a conducive environment to do business. If they didn't provide excellent services, no one would be interested. When it comes to developing Shopify stores the latest tech makes a big difference, especially if you won't want to develop mobile applications.
Good Command of the English Language 
The language barrier is often a big hindrance in communication. You may have the best ideas but without efficient communication, they may not manifest. The beauty of hiring a Shopify developer from India is that they are fluent in the English language and can pass information about the Shopify development project easily. You will not encounter any communication barriers since they are used to dealing with clients using English which is an internationally known and used language. You will receive regular updates in ongoing development projects explaining what stage they are in or what is needed. Since you communicate very well in English, you can offer suggestions and if they are good, they will explain to you how they intend to implement them in your business. They have years of experience in the web development industry and will provide the best services compared to other countries.
They Provide Necessary Facilities 
If you are working with a dedicated Shopify development company, they will provide all the facilities needed to develop your Shopify store. These include furniture, computers, Internet connections, and other facilities needed by the developer. This saves you a lot of many which you can use for other expenses in your business. Indian development companies work as a team. Each department has experts who specialize in different development processes. There are marketing experts, SEO experts, branding experts, and web designers. Working together for a common goal ensures that the client gets the best Shopify development that will guarantee ROI.
Project Tracking 
Seeking Shopify development from India gives clients the best experience. You can track projects to find out how it's sailing through. The good thing about Indian Shopify development is that you don't need to follow developers around to ask how they are doing. They will brief you regularly from start to finish. The working relationship doesn't end when the project is completed, they keep in touch with you to monitor your progress and assist you whenever you encounter technical problems in your Shopify store.
Final Remarks 
Starting an e-commerce website shouldn't be an expensive affair. India offers the best affordable Shopify development services for all kinds of stores. They have years of experience and know exactly what clients are looking for when starting an e-commerce website. Shopify development is based on long term friendship rather than a business partnership. This is why many companies are looking for web developers from India for their web development projects.
About Author:-
Naman Modi is a Professional Blogger, SEO Expert & Guest blogger at NamanModi.com, He is an Award-Winning Freelancer & Web Entrepreneur helping new entrepreneur's launches their first successful online business.