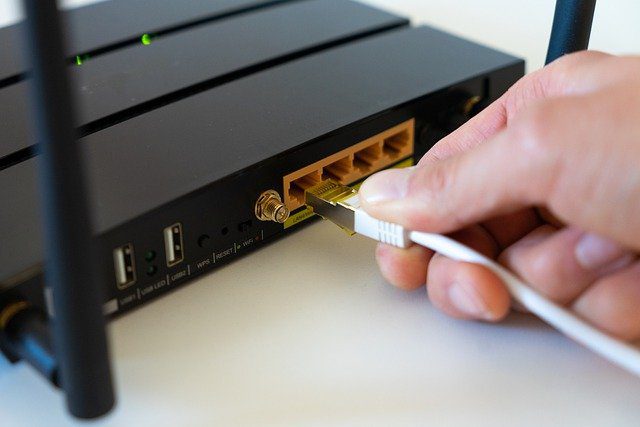 Cable Modem Routers connect to the internet and distribute it to multiple devices. In the current situation in 2021, the demand for Modem routers increased to a great extent. Many newly formed companies and existing companies coming up with new offers have only left people more and more confused about which combo they should choose a house to satisfy their essential internet network.
Cable Modem and Router Login Combo provide many features for the clients for buffering free internet availability and depend on both the modem and the router features separately for smooth functioning.
In present circumstances, work from home has been idealized not only for people in the work-life but also for students who are cut off from the world, and their only access to the outer world is the internet. A traffic-free, greater internet connection has been added to the list of necessary commodities.
A good cable modem router combo will be superior to other normal cable modem routers, provides excellent internet connectivity, is easy to set up, is user-friendly, and has a wide internet range. It can be accessed from any location in the house, regardless of the distance inside, and a wide range satisfying client requirements. When looking for a cable modem router combo, there are a lot of factors to be taken into consideration while choosing the perfect internet Wi-Fi combo for your house according to your needs.
Cable modem routers have gained popularity mainly because of how compact they are. We wouldn't have to go through the hassle of maintaining a separate modem and router, which is more expensive. So how do you choose what sort of modem/router is suitable for your needs? Though the various numbers provided can seem overwhelming, a few factors can be considered when buying a cable modem router.
The speed of the internet provided by your internet service provider (ISP)
It is important that this bandwidth shown in your modem/router either exceeds or is the same as your internet speed. It is recommended to get one that exceeds the rates that cause wireless routers to lose momentum.
Usually, most wireless routers are supplied with dual bands. This means that it has two frequencies of 2.4 GHz and 5 GHz. If you are using devices for gaming, streaming, or any activities that require high speeds, it is advisable to use it in 5 GHz as it gives the best rates. 2.4GHz is used if you want to connect devices across rooms and distant parts of your room.
To put it simply, the more channels deliver a better internet speed. Channels usually denote the number of the path the information can move through the modem. It is written as 16×4, 24×8, 32×8, where the first number indicates the number of download channels and the second one the number of upload channels.
The wireless technology used
The most common ones are 802.11ac and 802.11n. The 802.11ac has a longer ranger using 5GHz when compared to 802.11n.
Here are the top 5 Best Cable Modem Routers in 2021 for your benefit.
NETGEAR Orbi CBK752
NETGEAR Orbi CBK752 provides a robust smart home experience with built-in Wifi 6 plus DOCSIS 3.1 technology. Orbi CBK752 is also considered one of the strongest cable modem routers. With a powerful processor of 1.4GHz along with downstream and upstream channel bonding of 32 and 8, respectively, you can enjoy your internet connection from anywhere in your house. This striking modem router also comes with advanced cyber threat protection for your home network and connected devices, comprehensive anti-virus & data theft protection for your PC, Mac, and mobile devices with NETGEAR Armor. It also provides online internet security for your safety.
ARRIS SURFBOARD SBG7600AC2
ARRIS SURFboard SBG7600AC2 cable modem router is also one of the best cable modem routers out there with download speed up to 1Gbps, downstream and upstream channels of 32 and 8, respectively. The SBG7600AC2 combines an 802.11 ac wifi router and DOCSIS 3.0 cable modem with 4 Gigabit Ethernet ports. This is an exceptional choice for simultaneous HD, 4K, and VR streaming, as well as high-performance online gaming and for regular work-based purposes. It also saves you money from monthly modem rental fees. One of the most important features of ARRIS SURFboard SBG7600AC2 is that it is compatible with most major U.S. cable providers and Xfinity, Cox, and Spectrum.
NETGEAR Nighthawk C7000
Another NETGEAR cable modem router, the Nighthawk C7000, is a wonderful combo. With internet providers like Xfinity, which speeds up to 800Mbps, Spectrum speeds up to 400Mbps, and Cox speeds up to 500Mbps. It provides maximum wifi speed with 1.9Gbps with AC1900, a 1.6GHz processor, and 24×8 channel bonding technology for a faster and better internet experience for your house. It provides a wide range of internet access facilities from all different parts of the house. Whether it's the room next door or is the farthest corner of your home, you can use your network from wherever you want. It also maintains high security across your network to help ensure your privacy while online.
Motorola MG7700
Motorola MG7700, one of the best-designed cable modem router combos, comes with 24×8 DOCSIS 3.0 Cable Modem channel to deliver high-speed internet access to users. The Motorola MG7700 has a built-in router that supports both 2.4GHz and 5GHz devices and helps eliminate signal interference for smooth internet usage. With download speed up to 1000Mbps and upload speed up to 246Mbps is surely to catch your attention. Allows users to circumvent cable provider rental fees and is easy to set up with a user-friendly interface. Not only does it provide high-speed internet for your computer, smartphones, game stations, tablets, smart HDTVs, and other Wifi devices, but it also secures your network. Motorola is exclusive to Xfinity, Spectrum, Cox, and Comcast.
ASUS RT-AC86U
ASUS RT-AC86U cable modem router combo offers 24×8 channel bonding technology. It is a strong home gaming router. The Asus RT-AC86U grants dual-band wireless connectivity, a 1.8GHz processor, 512MB RAM, and 2900Mbps data transfer speed. It provides frequencies of 2.4GHz and 5GHz for clear internet flow in the house. This router is suited for gaming and can be accessed by multiple devices. Suppose you're looking for a cable modem router combo for your home to fit workload usage, online gaming purposes, user-friendly, cost-effective, and top internet features. In that case, this is your perfect option.