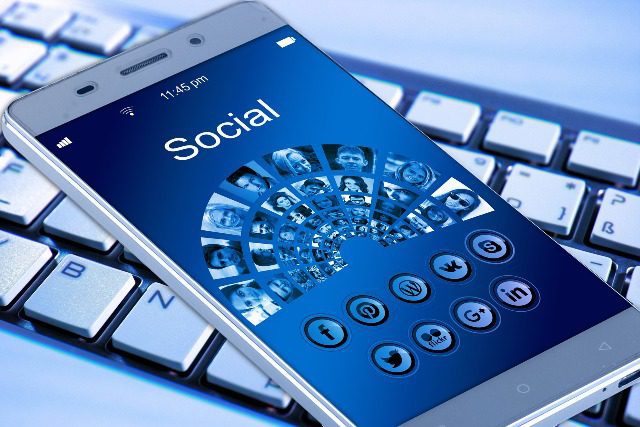 Smartphones in Sri Lanka are the most important and the most wanted devices in this era and while purchasing a smartphone, we always look for some excellent features and specs because we don't just want a mobile phone, we want a connection with the world. Without a compatibility with all social platforms, a good camera, a 3G/4G connection support and a great sound quality, a phone is entirely incomplete. A good camera, a great processor, a powerful battery and a generous amount of storage is all that make a phone perfect to use as in this era of memes you need a mobile that can save the perfect memes for all your moods. In this blog post, you can learn in detail about some of the best phones of 2019 as Apple iPhone and Samsung S series phones are very expensive. The below listed phones are reasonably priced and are under the price range of 40k. So, what's better that getting a phone which has almost everything in it and fits your pocket as well? Read more to know more!
This is the list of phones that i think are worth their market price, as they are not just any phones but they are the best in their series.
Nokia 6.1
Nokia 6.1 is a 2018 phone which is 64GB and the mobile has a 5.5-inch display with a Full HD screen. The phone has an 8.1 Android version with Octa Core, 2.2 GHz, Cortex A53 processor and a 4GB RAM. It sports a 3000 mAh battery and a 16MP camera. The phone also has a light sensor, proximity sensor and a fingerprint sensor. With all these features it is priced at Rs.39000 which is a steal!
Huawei Y9
This is a 2019 phone which runs on EMUI 8.2 based on Android 8.1 (Oreo). It has a 6.5-inch full HD display. Powered by Kirin 710 chipset, the phone is packed with 3/4GB RAM and 64GB storage. It has a 13MP dual camera and 16MP + 2MP front camera. The phone sports a 4000mAh battery and all the essential connectivity options as well. This phone is priced at Rs.38111.
Samsung Galaxy J7 Next
Even though this phone was launched in June 2015, the phone is a great piece by Samsung and has all the essential specs and features. It comes with a 5.50-inch touchscreen. It is powered by 1.5GHz octa-core processor. It comes with 1.5GB of RAM and 16GB of internal storage which can be expanded up to 128GB with a microSD card. It has a 13MP back and 5MP front camera. This runs on Android 5.1 which is upgradable and has a 3000mAh removable battery. It is reasonably priced at Rs.23565.
Xiaomi Redmi Note 6 Pro
The all new Redmi Note 6 Pro is priced at Rs.35999 and comes with 6.2-inch display. It is powered by an octa core processor with 4GB RAM good enough to be functioned quickly. It also has a 12MP primary camera and 5MP secondary camera along with 20MP + 2MP front camera. It sports a 4000mAh battery and has all the essential connectivity features. It also has fingerprint sensor, proximity sensor and accelerometer as well.
Oppo F3
This phone is one of the best Oppo phones which has a 5.5-inch touchscreen display. It is powered by octa-core (4×1.5GHz + 4x1GHz) processor. This phone has a 4GB RAM and 64GB internal storage which can be expanded via a microSD card up to 128GB. The phone sports a 13MP rear camera and a 16MP+8MP front camera making it the perfect selfie phone. It is powered by Android 6.0 and packs a 3200-mA battery. The phone has a fingerprint sensor, compass, magnetometer, proximity sensor, accelerometer, light sensor and Gyroscope. The phone is priced at RS.31500.
Conclusion
So, this was the list of best smartphones for 2019, personally I prefer Oppo because I've been using it for quite a while now. However, Huawei phones are no less then awesome. So what suits you best? a camera phone? a fast phone with no lagging issues? Sleek and shiny? Don't forget to mention your favorite phones, who knows maybe you'll get a comparison between phones you want to buy and phones you should buy. Phones are a connection to the world and not just electronic devices anymore so make sure if you're deciding to buy a new phone think what you need your phone for and don't forget to surf the web for skimming through the specs of the phone. Specs are what makes phone a smartphone, so don't make a decision that you might regret later on.
Let me know what you think about this blog post, also if there are any other phones that are as awesome as these phones are please do mention them.
About Author:-
This blog post has been written by Daniyal Buksh, a professional blogger and content enthusiast who likes not to write only but to provide information to his readers and pass on past experiences. Kindly leave your feedbacks in the comment section.