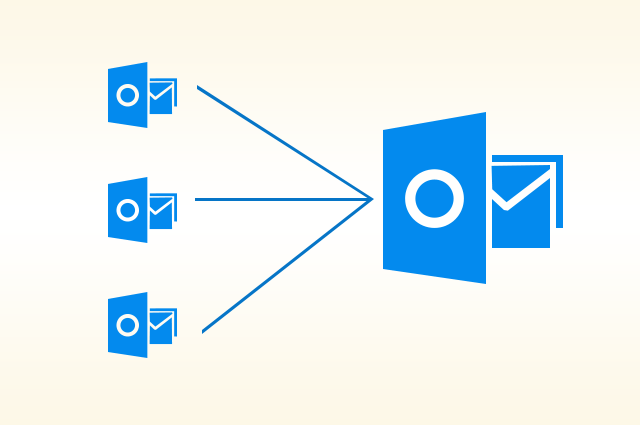 Are you also searching methods to merge multiple PST files in Outlook? Do you get any solution to join Outlook data files together? If yes, then you are at the right blog to get your answer. Here we will discuss, the best ways to combine .pst files in the easiest ways.
With the upgrading technologies, data requirement and data storage are also increasing. But, on the side, every user is also worried about the safety and security of data. As per the user's requirements, storing all the data files on a source machine in any other file format helps to recover the data in the event of a disaster. Likewise, Microsoft Outlook users want to protect the archived data on their local machine in order to keep the backup of data easily. Apart from this, there are many users who want to merge multiple Outlook data files (PST). For that reason, a user needs a solution to combine .pst files in an appropriate manner.
Need to Merge MS Outlook .pst Files
There are many reasons that will give the user several benefits to consolidate a PST file, such as to save the time consumed to open different files repeatedly. It will prevent the files from the accidental deletion and data loss. Also, avoids a time-consuming process of sharing the number of files. Joining of .pst files makes easy for a user to manage a single file instead of multiple files and to merge multiple PST files in Outlook becomes an uncomplicated task.
Let us go through some user queries to make the concept of merging PST files in Outlook more clear:
"One of my friends is having more than 200 .pst files and he has to check those files. Now, he found that it is very difficult to check each and every file separately. So, he wants an easy and reliable solution to combine multiple .pst files in Outlook 2016. Can anyone please suggest one?"
"I am looking for an appropriate solution to merge Outlook data files (.pst) into one single file. If anyone please help in guiding the best solution which can join multiple PST files into one without losing any data or information?"
Now, we will first discuss a manual way and then an automated method to resolve the similar queries like this.
Solutions to Merge Multiple Outlook Data Files
There isn't any easiest and simple way to join Outlook Personal Storage files directly. Therefore, few solutions have been found to make the task easier.
We have to join multiple PST Files using following steps:
First, we have to create a new Outlook PST file with the following steps:
Open your Microsoft Outlook Program.
Go to the New Items options >> Now, select More Items.
Select the option Outlook Data File
Search and address a location to save the PST File >> Click OK.
Now, import the resultant PST Files in the new file using the given steps:
Open MS Outlook >> Go to the File tab.
Click on Open >> Now, select the Import Option.
You will get an Import and Export Wizard.
Select the Import from another program or file option >> Click on Next
Choose a file type to import.
Click on the option of Outlook Data File (.pst).
Click Next >>Now, click Browse.
Now, choose a file to import
Check an option of Do not import Duplicates >> Next
Choose the option of Select the folder to import from.
View both these options: Include subfolders and Import items into the same folder.
Click on Finish.
Third Party Software to Merge Outlook Archive Files
To merge multiple .pst  files, there are multiple third party solutions available on the web. There are several solutions which can even be tested free of cost (by downloading the trial version) before purchasing the complete software. PST Merge is one such application that a user can go for, as this utility allows a user to merge multiple Outlook PST files into single PST file. Because it is one of the best program which saves the time by combining multiple Outlook data files into a single file in few easy steps.
Conclusion
We have discussed some workarounds to merge multiple PST Files in Outlook 2007/2010/2013/2016. A manual, as well as an automated method, as described in the above-write-up, and the user can go any one accordingly. It is suggested to go for the above-mention PST Merge solution to join/consolidate multiple .pst files into one without losing any data.