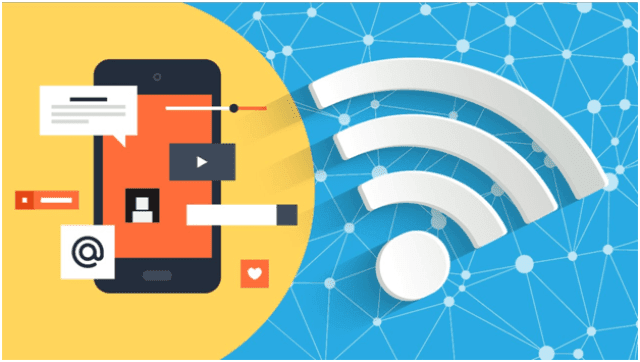 When you are living with your family in a large house you need to install Wi-Fi extenders in order to increase the signal range. It's also important to remember to keep the internet router updated with the latest available updates. The internet is a very important aspect of our lives nowadays, in fact, most businesses depend on the internet in order to operate efficiently and without an effective internet connection, most companies would not be able to operate properly.
Some of the best Wi-Fi extenders are as follows:
Netgear Nighthawk EX7000
TRENDnet TEW-822DRE
TP-Link RE5800
D-Link DAP-1620
Amped Wireless TAP-EX3
Wi-Fi Extender Updates for 2018:
Comcast is introducing more coverage with their new xFi Pods Wi-Fi Extenders which will cover a larger area and deliver consistent coverage throughout the home. Designed for Comcast's wireless gateway, these new extenders will bring about a solid change for the company by improving its wireless range and coverage area, meaning people will be able to enjoy high-speed internet in all the corners of their house. These extenders will be available in packs of six for $199 and in packs of three for $119.
Not to be outdone, AT&T has also introduced a new product with their Smart Wireless Extender, which is known for boosting signals up to 1,000 square feet and decreases network blockage. AT&T claims that this extender will be a bit pricier than others on the market, but only because it will have dedicated satellite coverage for better signal delivery and will function as a 1600 Mbps dual-band access point. The Smart Wi-Fi Extender by AT&T is currently available for $34.99.
The Nighthawk X6S by Netgear is another available extender that offers high speeds up to 3 Gbps with enhanced performance and better coverage. In addition to this, you can simultaneously connect multiple devices to the internet with this wireless router extender. Another benefit of this extender is that it is compatible with most providers.
How Exactly Do Wi-Fi Extenders Work?
The perfect way to augment the Wi-Fi signal at your home is to use an extender. This device is quite useful for big houses or double story houses because an extender will cover all areas which means all family members will be able to connect their devices to the internet.
An extender is a simple device that works by receiving signals from your Wi-Fi router and transmits the signals by rebroadcasting them into a new territory. This can spread the signal out so that everybody at your home can stay connected to the internet.
When you are installing an extender at your place, make sure that you pick the right spot for the extender so that signals can reach each and every corner of the house. Moreover, your extender should be close to the router so that you don't face any speed related issues. Usually, extenders work best with both, 2.4GHz and 5GHz bands that use the standard 802.11ac Wi-Fi.
You should consider getting an extender that works well with all routers because these extenders do not restrict you to use the internet service of one service provider, so in case of poor internet service, you can always change your service provider and get better internet services from a new provider like mediacom internet with mediacom phone.
How much does a Wi-Fi extender cost?
Wi-Fi extenders come in different prices. They range from $30 to $100, depending on the company and the coverage it offers. Moreover, extender devices that are compatible with all routers may cost more than the ones that support only one router.
Performance Results of the Extenders
In order to facilitate customers and to provide them with a better understanding, some extenders were tested according to a fixed criteria which included range, design, and the ease of installation, setup and throughput.
According to the test results, the best Wi-Fi extender available is:
Nighthawk EX7000 by Netgear- Without a doubt the best extender available because of its high performance and quality hardware. This extender has outperformed every other extender with its high range and throughput. Netgear Nighthawk was one of the most expensive extenders on the market, but now the price has significantly dropped and it can be purchased for only $99 now, which is a plus for the bargain hunters that are looking forward to purchasing this gadget. This extender is very suitable and ideal for large homes or apartment units with plenty of square footage and lots of family members.
The EX7000 by Netgear has a range of 165 feet which is quite sufficient for a double story house. In addition to this, this extender comes with a 700 milliwatt amp that boosts the Wi-Fi signal for extended reach and more coverage and the range can be increased further by adjusting the antennas correctly in the right direction.
Although Netgear Nighthawk is a great Wi-Fi extender, you will need to figure out how to install it because setting it up can be a complicated task. Therefore, if you're not very handy then you might want to give this extender another thought before finalizing your decision regarding the purchase. The EX7000 supports both the 2.4GHz and 5GHz, which is great because you will have a variety of options for connecting your newly installed Wi-Fi extender. Netgear offers a one year warranty with the EX7000 which is fine, this seems to be the standard on most extenders.
The bottom line is that if you are facing difficulties in establishing a connection with the internet, you should consider all the extenders that are at the top of the list. Netgear Nighthawk EX7000 is your best option, but take a look at the TP-Link and TRENDnet TEW extenders before making your purchase. Both of these extenders will also provide ample coverage in your home and you will be able to connect to the internet from any corner of your house so that your entire family can enjoy high-speed internet with reliable connectivity.
So, get your Wi-Fi extender today and make your wireless internet signal stronger and your family happy.