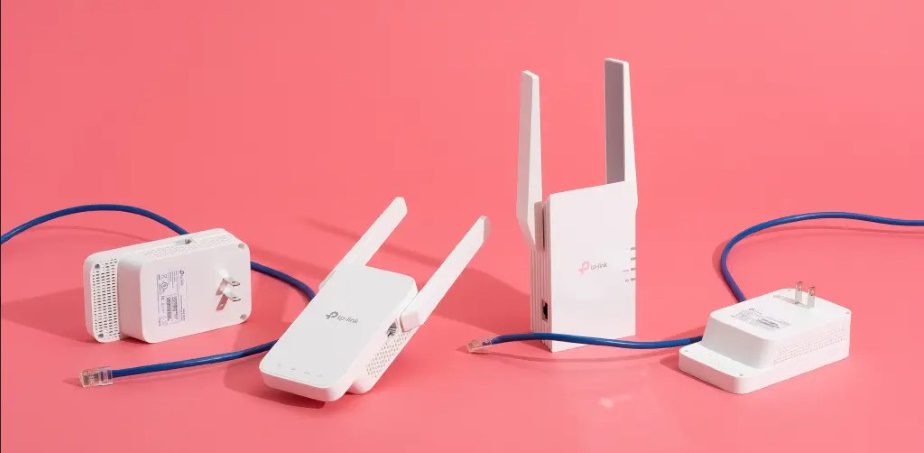 You have plenty of options if you are in the market for a wireless range extender for your home or office. Among the best-selling range extenders in the market, you can find the TP-Link RE650, TP-Link TL-WA855RE, and Netgear Nighthawk EAX80. You can also find many other options, including triple-band extenders, which broadcast at 2.4 and 5 GHz. The more bands your device has, the greater the range. Use this app to boost and improve your WiFi Internet speed; check them out!
Netgear Nighthawk EAX80
The NETGEAR Nighthawk EAX80 wireless range extenders can extend the Wi-Fi signal to the farthest corners of your home and the latest 802.11ax Wi-Fi standards. This unit works with existing Wi-Fi and creates a mesh network throughout your home. It supports speeds of up to six Gbps and supports blazing-fast Wi-Fi speeds.
The EAX80 features new OFDMA technology that makes WiFi coverage more efficient, increasing the amount of data sent at once and preventing connection delays. Its four strategically-positioned antennas provide ultra-reliable long-distance WiFi coverage with no compromise in performance. Its speed reaches up to 6Gbps, enabling you to stream smooth 4K and 8K Ultra-HD movies, play online games, and enjoy uninterrupted video calls.
TP-Link TL-WA855RE
With the TP-Link TL-WA855, you'll be able to extend your wireless range up to 300 feet and increase the bandwidth of your wireless network. Its Ethernet port lets you connect devices to your Wi-Fi network via cable. This extender pairs with your existing router through the WPS setup. Simply enter the password for your host network, followed by _EXT. Once paired, the extender will automatically pair with your router. It will also use the same SSID and password as your router.
It's easy to use and provides a superior extended range. The TL-WA855RE can boost WiFi speeds up to 300 Mbps with dual antennas and a high-gain design. It is also capable of establishing a new Wi-Fi Access Point.
TP-Link RE650
The TP-Link RE650 Wireless Range Extender boosts Wi-Fi throughput with AC1900 Dual-band speed. It can increase your Wi-Fi speed by up to 3 times compared to traditional AC range extenders. The device uses 33 MU-MIMO technology to boost Wi-Fi throughput. The three-stream technology lets you stream 4K video simultaneously.
This range extender features intelligent processing to improve your WiFi connection. You can stream 4K videos or download large files. The RE650 uses the latest Wave 2 Wi-Fi technology, which includes MU-MIMO, which helps multiple devices communicate at once and maximize their performance. With MU-MIMO, your router and the RE650 work together to improve signal reliability and throughput. With its four high-powered antennas, it ensures that you have a strong Wi-Fi signal no matter where you are.
TP-Link RE700X
The TP-Link RE700X Wireless Range Expander is not just another WiFi range extender. Unlike some wireless range extenders, the RE700X also supports 5GHz WiFi. It can also be hooked to a wired internet connection and function as a 2×2 MIMO dual-band wireless access point. The TP-Link RE700X comes with a handy tether app that allows you to control WiFi settings.
A high-quality home internet connection is essential for a great online experience. It used to be a luxury, but it is an absolute must these days. If your home is large and you have thick walls, you're bound to have dead zones. WiFi range extenders carry the signal from your router to the farthest corners of your house. With a range of up to 400Mbps, you can easily download large files and watch 4K videos. Of course, the speed you get from a WiFi range extender will be largely determined by the internet package you're on.
Rockspace AC750
The Rockspace AC750 Wireless Range Extender is a solid device that offers a range of coverage and power efficiency. The device is compact and rectangular, with a robust plastic case reminiscent of a large smartphone charger head. Its two small antennas are hidden within the front and back of the device. Once you've installed the device, it's time to pair it with your wireless network. You can do this via your router or through the included web-based software.
The Rockspace AC750 WiFi Range Extender works with all wireless routers, providing an extended range of internet access. It features dual-band technology for the fastest network signal connectivity. You can use the device in the office or home to increase your internet speed and eliminate dead spots. This product is compatible with any router and easy to install. You must connect it to a nearby electrical outlet and then connect your WiFi device to the extender's network. You should turn off your mobile data before connecting to the device.
TP-Link RE605X
The TP-Link RE605X Wireless Router Range Extender is a powerful wireless range extension device that works with the TP-Link OneMesh router to extend Wi-Fi coverage throughout the home. When used with the OneMesh router, the device creates a mesh network for seamless coverage throughout your home. Its advanced Wi-Fi technology includes Wi-Fi 6, which provides faster speeds and more capacity while reducing network congestion.
The RE605X provides a high-speed WiFi signal in a seamless mesh network. You can connect it to your router using an Ethernet cable, powerline adapters, or MoCA adapters. Once connected, you can enjoy seamless whole-home coverage and seamless streaming and browsing. The RE605X supports smart roaming and one network name for seamless connectivity. The RE605X is easy to install and configure.