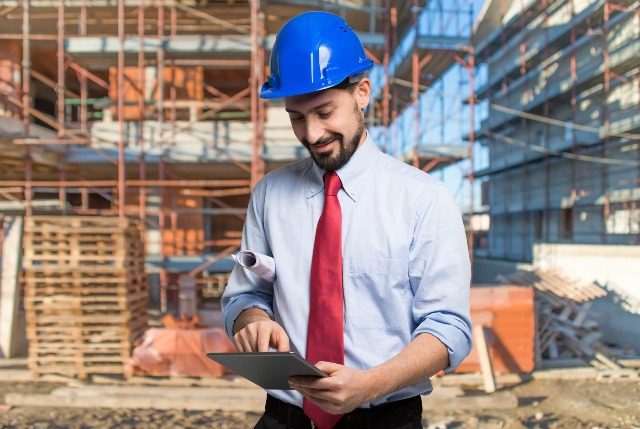 On-site apps and mobile technology contribute to greater efficiency and reduce costs throughout the construction industry, and new advances are certain to help tighten schedules and manage budgets even more. Evolving technology continues to change the face of the construction industry. Users have become more sophisticated, savvy and comfortable with the widespread use of mobile apps, construction bidding and estimating software and now nearly every construction firm agrees that they are important.
Real time reports, coordinated scheduling, transparency in tracking operations, easy-to-use estimating software to help even the newest construction professional understand how to estimate construction jobs, and enhanced data management are poised to transform the ways in which contractors, subcontractors, managers, suppliers and tradespeople perform their duties. It's a whole new, efficient world designed to boost efficiencies and combat rising costs and labor shortages. Management benefits are yet to be tabulated, but are destined to be substantial.
What's Here, and What's on the Horizon
Here's a look at some of the most exciting new technology that can make job site time more productive, give real-time reports to managers and decision-makers, increase competency, reduce waste and boost profits. Mobile communication brought the ability to communicate from field to office instantaneously; portable computers put file cabinets in the "back pockets" of job site supervisors, and newer apps are pointing the way toward a new generation of collaboration and efficiency.
It's a whole new world, and it's changing the face of construction, of real estate, of buying, selling and producing everything from cottages to skyscrapers both in this country and around the world. It's time to pay attention to new apps!
Here are some of the ones to watch, recommended by industry experts:
Fieldwire: Task Management
With an ability to analyze, delegate, categorize and report on tasks performed in the field, this is an app built "by construction professionals for use by construction professionals," according to reports. Because it incorporates a variety of ways to customize its reporting, it offers multi-faceted solutions that are intuitive and quickly mastered. Fieldwire is an app that simplifies real-time communication and offers a real boon for project management.
Co-Construct: Plan Management
Anyone who has been in the field can testify that the paperwork is a killer. From documenting plan changes to keeping track of schedules, ordering and receiving materials, managing change orders and confirming that work has been completed correctly and on time, the time spent tracking and updating can take time away from actual job progress. Co-construct not only helps reduce paperwork, but also improves communication and customer service.
JobFlex: Bidding and Estimating
With customizable formatting capability, JobFlex is an app designed to allow users to quickly develop estimates, transmit bids, build materials lists, and send photos as easily as data with or without cellular service. It offers comprehensive support and users may preview, print and email as they wish, to the home office or directly to customers.
SafeSite: Safety
What construction company wouldn't embrace the ability to save lives as easily as saving paper? That's what SafeSite does. In addition, it generates automated periodic reports to assure compliance, offers the ability to report hazards and assign follow-up action, creates profiles and records details of inspections. It also allows the creation of custom forms and documents and the sharing of on-the-spot pictures and reports as necessary.
TSheets: Time Tracking and Scheduling
Perhaps the greatest advantage of this mobile app is that it eliminates the need for manual timekeeping tasks, and has the ability to reduce overall payroll costs in the process. Savings of between two and five percent are reported. It also has options for employees who work at multiple jobsites, and it has built-in GPS tracking, offering an alternative to geofencing. TSheets is easy to use, allows employees to clock in and out from their phones, and includes an administrator's dashboard for easy monitoring.
Raken: Reporting
A properly-managed jobsite requires a lot of documentation: Weather, personnel, activity, progress and myriad other factor must be noted, preserved and transmitted. There is always a need to record details about problems, changes and difficulties. It is time-consuming and takes time away from actual work or supervisory duties. Raken facilitates all that record-keeping by allowing voice-recorded reports as well as typed memos, and it allows the creation of photo, video and audio records as well as instant PDF copies.
Other apps offer innovative solutions for plans and blueprints, calculation and measurement, communication and photo annotation. Additionally, there are a variety of digital tools and interactive aids to make jobsite management easier, more productive and more profitable.
They're all worth checking out!