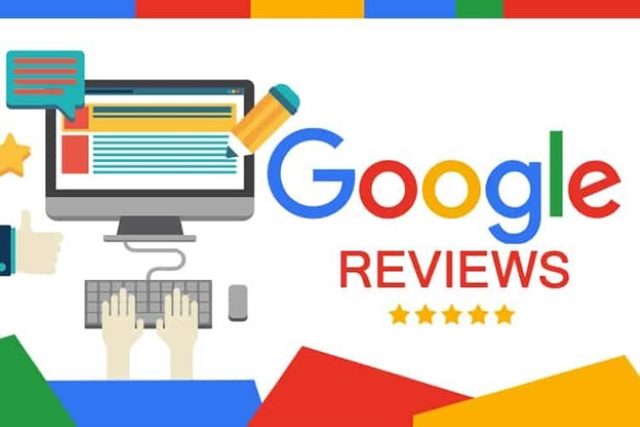 The importance of reviews and social proof are experiencing popularity and significance like never before. Due to such massive competition in the market, it becomes challenging for consumers to make their purchase decisions, where online reviews come into play.
Even brands have started prioritizing reviews, and hence we are witnessing trends where they are looking to gather more reviews for their brand. And for that, they are using some intelligent techniques like using Google review widget, providing gift cards for the reviews, displaying feedback on the website, and more.
Now, you might be thinking, why is there such importance to the online reviews, or why are reviews relevant, right?
Answers to these questions are pretty simple – with the help of reviews, consumers are able to make their purchase decision, whereas businesses prove their credibility. If we put it in simple words, more reviews mean better help for consumers with their decision and better reliability to the brand.
And when it comes to reviews, one cannot afford to miss out on Google reviews. Google reviews stand as the most trusted review platform. It works well for the customers as, according to Bizrate Insights, 59% of consumers use it to read reviews before making a purchase. So we do understand the importance of Google reviews.
Hence, businesses need to collect reviews. So if you are looking for a simple way to collect more Google reviews to prove credibility, you have arrived at the right place. In this blog, you will find the simple and manageable steps to collect reviews for your business and win the trust of your customers.
How to Get Google Reviews from Your Customers in 3 Simple Steps
A Google review is the most trusted review platform for the customers, and it helps customers in their purchase decision. And at the same time, it helps businesses to establish their trustworthiness in the market. So, it would be best if you had more and more reviews for your business, and these are the steps to do it.
Step A: Ask your customers for the reviews
If your customers had a good experience with your business, they usually write your business's reviews. But there are many cases where they forget to write reviews or don't know where to write reviews. And this is where you need to step up. You need to ask for the 'favor' and provide them with simplified steps to do it. Also, you can even offer something in return. It can be a gift voucher, discount on the next purchase, or goodies.
To collect reviews from the customers, you need some brilliant techniques. One of the best ways to do it is by writing emails. Yes, emails are effective tools that help in gathering more reviews and, at the same time, build a relationship with customers.
You can send the URL with the email and provide them with an easy way to write reviews. And while writing the email, make sure that you give them a reason to write the review. So, make sure you include reasons like – "Because we would love to hear your feedback" or "because we care for your opinion and look forward to improving." These can help you build a robust brand-customer relationship and help you in capturing more reviews.
Also, when you receive the review, don't forget to thank your customer who provided you with the review. Write them the email for their contribution and also mention how their reviews help the brand in various ways to improve.
Step B: Display customer reviews on the website
Customers feel valued when a business showcases their reviews on the brand's website. It makes them feel respected. And hence it encourages other customers to write reviews for your brand and enjoy the limelight on the website.
Moreover, Google reviews for the website also showcase that your brand is transparent, open to criticism and feedback, and does not shy away from showing them on the website. It also shows how much respect your brand has for the customers, it helps in building a bond between customer and brand.
All these factors build more trust in the market and help improve the online reputation and presence in the internet space. And we all know how important it is to build credibility and have a notable presence in the internet space.
Step C: Find the tool that automates the process of displaying reviews
So, you know the importance of showcasing embed google reviews on the website; it makes the customers respected and builds a review cycle that helps gather more reviews.
There can be cases where customers provide reviews regularly, and it could be not easy to keep track of the reviews and showcase them on the website. And hence, you must find a tool that eases your collecting and displaying reviews process.
Social media aggregators are the prominent tools that help you in this cause. You can find them easily on the internet and operate without any hassle. These tools provide you with a dedicated Google review widget that works as a functional block and effortlessly showcases reviews on the website.
Moreover, social media aggregators also help embed Google review widget on the website and provide useful features that add great significance to this strategy. With these features, you can even personalize your Google review widget and improve the look and feel of your website. Various other features make the Google review widget more functional and attention-grabbing. So, use social media aggregators and automate the process of collecting and showcasing reviews, so you don't miss out on any customer reviews.
Summing It Up
Google reviews have the potential to take your business to new heights. It helps build trust in the market and assists in winning the faith of potential customers.
So, use the steps mentioned above and gather reviews for your brand. You can simply add them to your marketing plans and expect some great results.
And don't forget to flaunt your reviews to the consumers, or else what will be the point of collecting reviews, right?