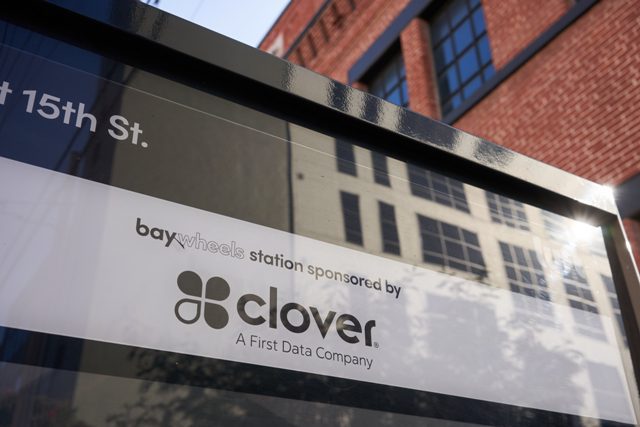 A point-of-sale system is a necessity for any retail business. When shoppers make a purchase, they hope to carry out the transaction quickly. Modern merchants require a POS system that is simple and capable of handling a variety of payment methods. Clover Go by First Data is a portable POS that meets these needs.
What is Clover Go POS?
There is a great deal of commercial power in this small piece of hardware. Clover Go turns any mobile device into a payment processor. To start swiping cards, a merchant needs only to download the Clover app and connect the unit to a smartphone or tablet.
Clover Go Key Features
Names like Square and SumUp have dominated the world of mobile payment processors. First Da ta's Clover Go brings extensive features to this market.
Accepts All Payment Methods
One of the main advantages of this Clover device is its comprehensive approach to payment. It accepts major credit cards like MasterCard, Visa, and American Express. Yet, the device is not limited to card swipes. It can also accept EMV and NFC payments allowing merchants to keep up with changing payment technologies.
Flat-Rate Processing Fee
The flat-rate processing fee offers predictability for businesses on a tight budget. Knowing the standard price for each swipe simplifies monthly accounting.
Bluetooth-Enabled
This device can plug directly into most smartphones and tablets. However, hardware changes every year. Clover Go features Bluetooth capability, so a user does not need a physical connection to work with the unit.
User-Friendly Web-Based Dashboard
Adopting new technology can be a challenge for employees. The Clover app features a user-friendly interface that makes tracking transactions simple. For stores with several POS devices, a manager can track what is happening on any device in real-time.
Reporting and Analytics
Data is power when trying to make business decisions. The Clover system allows merchants to search for information about their busiest times, popular items, and other trends.
Supports Multiple Merchant Accounts
New business models are constantly emerging. For example, some smaller businesses find it convenient to share retail space.
Clover Go allows merchants to operate separate accounts on the same device. A shop with several vendors can use a single POS. This feature can also help keep track of purchases and income for a business that operates in more than one location.
Clover Go Processing Features
Payment processing is the primary function of Clover Go. Its ability in this critical area is what matters to most merchants. That is why is it crucial that any Clover GO has the below features:
Flexibility
Clover Go gives businesses the flexibility they need in a POS system with its broad range of payment methods and card acceptance. A small business can use Clover Go as its primary POS. However, the device can also work in conjunction with other Clover POS solutions. This ability allows merchants to reconfigure their payment setup for special events like sidewalk sales or trade shows.
Rigorous Security Measures
Digital financial transactions are attractive targets for cyber-criminals. Both POS hardware and software require protection. Tamper-detecting sensors in Clover Go send an alert and limit its functionality to prevent PIN theft.
Clover's POS system uses Transarmor protection for end-to-end encryption and tokenization of financial transactions. Clover Go receives automatic updates to address any potential software-related safety issues. Using a product with high-security measures will give both business owners and customers peace of mind.
Two-Factor Authentication
Two-factor authentication has become a standard security precaution. It gives a merchant precise control over who can use the device.
Custom Tax and Tip Rates
Clover Go can adapt to several different commercial models. A business can customize the device for state and local taxes through the Clover App. Merchants whose payment models include gratuities can also set suggested tipping rates.
Extensive CRM Features
Every transaction is an opportunity to make a connection with a client. The Clover POS system offers access to several CRM tools. Working with Clover's customer engagement programs, a business can develop email lists for follow-up communication. It can also establish loyalty programs that will strengthen connections with clients.
Integrations with Clover Go
First Data understands that some business models require even greater flexibility. Clover Go gives merchants and developers options by facilitating seamless integrations which are important to improve the functionality of any POS System.
Full Clover Integration
Clover Go's hardware can run custom POS software as an app. This ability creates an ideal solution for a self-built POS.
Hybrid Integration
Clover Go can also allow for a hybrid integration model. A developer might create an app to handle the user interface, inventory, and orders. Then, the Clover app handles payment processing.
Clover Go BYOD
Clover Go will automatically work with Android and iOS devices to enable mobile payments. The BYOD route is the perfect way for small or medium-size businesses to get started with Clover.
Clover Go Integration Process
Clover simplifies the integration process by including all the necessary software tools with the Clover Go App. Third-party applications can work directly with Clover Go's SDK.
Our Clover Go Reviews: Pros and Cons
PROS
We think that First Data has fulfilled the POS needs of modern merchants with Clover Go. Both the plug-and-play hardware and the user-friendly Clover app make implementation simple. Combining that package with comprehensive payment methods and a streamlined integration process makes for a POS that can function well in any retail or service business.
CONS
Unlike some of its competitors, merchants must pay an upfront cost for Clover Go hardware. However, the value of the extensive benefits will outweigh the price for most businesses. Clover has extensive options for MSP, PayFac, or PSP providers when it comes to Clover Go integrations.
Expert Clover POS Integration
To increase transactions volume with any POS, and whether Clover Go, Clover Mini or other Clover products will be a merchant's primary POS or part of a broader POS arrangement, Chetu can help get Clover POS devices' best performance.
About Author:-
Sandra Seagle an industry expert within the Point of Sale platform.  She works at Chetu Inc. Plantation Fl., a custom software development provider and thought-leader within the IT Support community.  She offers comprehensive consulting and recommendations that will enhance your current Point of Sale processes within your online eCommerce platform to your brick & mortar needs. She will assist with automating your day to day operations from point of sale to housing all of your critical data into a single repository.