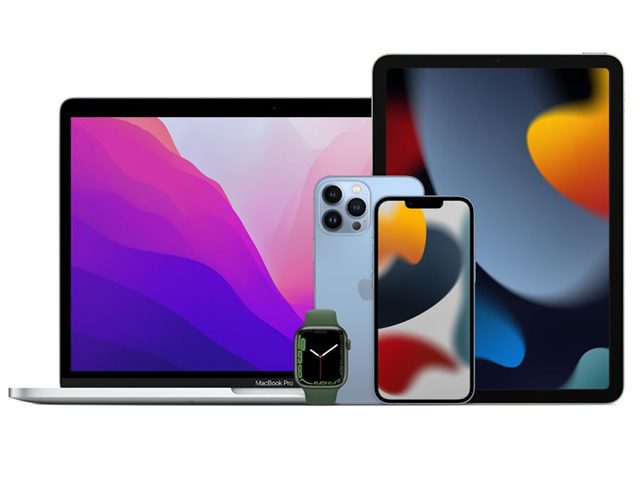 Apple's annual revenue report very recently kicked in. According to their financial report of the fiscal 2022 first quarter, their revenue went up by 11% over the year, reaching an all-time high for the first time!
As there was this revenue super-hike, it is rumored that this year Apple is probably bringing back the following popular products alongside the launching of the iPhone 14 series: –
iPad Air (5th Gen)
iPhone SE (3rd Gen)
MacBook Air (4th Gen)
Apple Airpods Pro (2nd Gen)
Mac mini (6th Gen) or iMac
Quite a news, right?
All products on the above list except Airpods Pro (Airpods Pro was released in late 2019) were last released during the pandemic outbreak, the year 2020. All these products were great hits during that year when people were just getting used to working from home and probably got more time to be technologically advanced.
However, there is some amount of uncertainty regarding the launch of some of these products and the launch dates. But according to a credible Bloomberg report, two products have a very high chance of being launched during the nearing Apple Spring event; iPhone SE 3rd Gen and iPad Air 5th Gen.
Let's learn a little bit more about them.
iPhone SE 3rd Gen: –
iPhone SE was introduced in 2016 and got terrific responses from people because of how inexpensive it was for an iPhone. More importantly, it still had the core features of a generic iPhone and a much better, improved battery life. Fast forward to four years later, the iPhone SE second-gen came out during the time when the pandemic was just starting to grow further. It was perfect for people looking for an iPhone back then because it was economical and had more enhanced features than an iPhone 8 and adjacently to iPhone 11 series phones. Moreover, it had the same IP67 water and dust resistance as the previous generation. All-in-all, iPhone SE 2020 catered to what people actually needed from an iPhone. The iPhone SE 2 also got a lot of applause from tech experts, critics and tech media for its perfection in quality and pricing. Since it was that great, techies were skeptical of it would ever come back with a next-gen or not because generally, good phones like such are in the market for a limited time. But if you see the official website, it's still in production with other older models like iPhone 12 and iPhone 12 mini.
And now, finally, iPhone SE 3 is rumored to be launched very soon!
Since Apple is taking it very low key, almost in secret, nobody is sure about what specs will be there in the phone. But as per sources, it is being speculated that the iPhone SE 3 will have 5G network connectivity, A14/A15 Bionic Chip, a better camera, better battery life. Most likely, it will have iOS 15.4, which will enable you to unlock your iPhone with a Face ID with a mask and glasses on. Regarding the design, it's a bit difficult to predict right away because every iPhone SE's design till now is generally inspired by its predecessor, but we don't know whether this year Apple is going to do something different. But if it decides to go with the pattern, the design should somewhat look like the iPhone 13 series phones.
Many of you must be sitting in a dilemma whether to buy the currently available iPhone SE or wait till any confirmed news comes up. But here's the thing, we all know it's a great phone under a budget, and since such a known media source has revealed this news, we'd suggest you wait.
iPad Air 5
Introduced in 2013, iPad Air quickly became a hit in the market because of its technical adjacency to the generic iPads launched during that time. Moreover, the lightweight and ergonomic design were what caught people's attention. iPad Air 2 was launched a year after the first one, but unfortunately, next-generation iPad Air was not launched till 2019. Within these five years, iPad Air's chipset was revamped from an A8X Chip to one of the fastest Apple chipsets of that time, the A12 Bionic Chip with a 4-Core GPU and CPU, LTE &WiFi speed of 866 Mbps and 1080p HD Camera. While this is one hell of a revamp, iPad Air 4 was even a higher revamp in just a matter of one year. They switched to the A14 Bionic Chip with a 40% faster 60-core-CPU, 30% faster GPU with a10.9″ UHD Liquid Retina Display, 1080p Front Camera and 4k Rear Camera. Since then, iPad Air 4 has been a great pick by people regarding tablets. The tech specs are so much better, and much needed these days. Moreover, when you combine that with the lightweight and ergonomic design, it's everything you could ask for in a good tablet.
So what do we expect from the next-generation iPad, iPad Air 5? Here's what's being speculated so far.
According to a few news rumors from some well-known sources, iPad Air 5 is going to continue having the same 10.9″ LCD display and the Touch ID but will be having the A15 Bionic Chip, 5G Network Connectivity, a dual-lens camera and four stereo speakers.
Although, people are hoping for Apple to launch a 128 GB variant alongside the usual 64 GB and 256 GB as it is a standard variant that most users prefer in a phone and a tablet.
In conclusion, there's quite a vague idea about what's going to be there in the next-gen iPad, but it's definitely worth the wait, we can assure you.
Now, you have an idea about the products that are most likely to be launched in the 2022 Spring event. But, we suggest you wait till the confirmed news of the launch come in.
Till then, head over to Gadgetshieldz.com, India's leading mobile skin, screen guard and full-body protectors brand that designs and manufactures precisely-cut mobile skin and screen guards for your iPhones, iPad and MacBooks, keeping these safe from scratches, fingerprints and dust. Browse through and customize your devices as you like! Trust us, they make the best iPhone skins & screen guards, iPad skins and MacBook skins you could find out there.