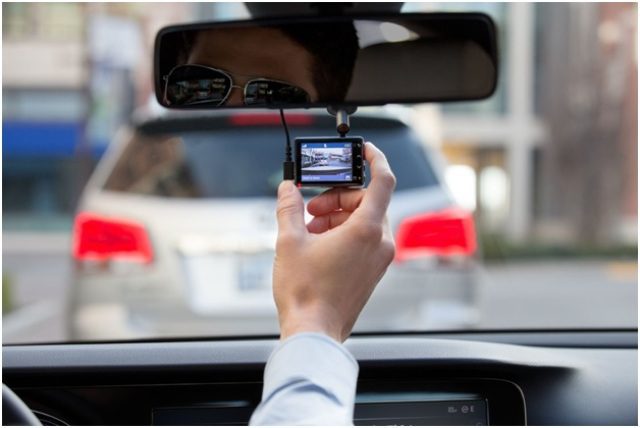 Dashboard cameras make monitoring easier and safer. They are installed to record what's going on around you while you concentrate on driving. If you are in Ireland, then having a camera on your dashboard is definitely something you should consider as they can provide valuable evidence in the event of an accident.
With a number of models available in the market, there are several factors to put into consideration before you select the best dash cam for your car. While price is a major factor, it is important that you go for a dash camcorder that has the capacity to capture crystal clear images regardless of the weather condition.
Premium models come with advanced features ranging from G-Force sensors to GPS location tracking. Most mainstream dashboard cameras have incident detection that automatically saves footages before, during, and after an incident. Some have an infrared night mode feature used in capturing sharp footages while driving at night. You can also get models that offer smart connectivity like Integrated Wi-Fi for easy transfer via smartphone, and Alexa integration for voice control while driving.
You can do a quick google search for Dash Cam Ireland if you need recommendations on where to get the best model in Ireland. Additionally, we have included in this article comprehensive reviews of top dash camcorders for 2021.
Top Dashboard Cameras for 2021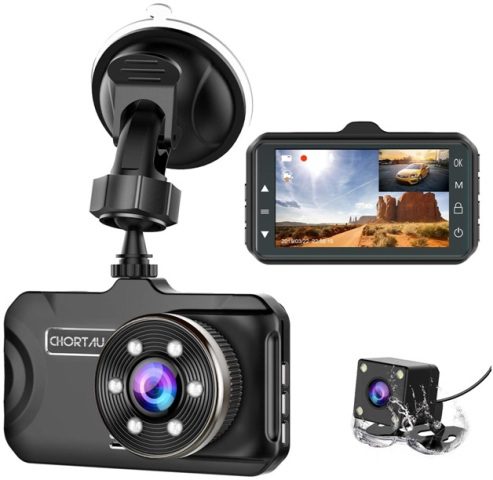 The following are some camcorders that come highly recommended:
Nextbase 622GW
The 622GW is a new flagship camcorder. It comes with an improved video quality, better stabilization and with the inclusion of a what3words geolocation service; it can pinpoint a crashed/damaged or stalled car within a three-meter radius.
By selecting 4K at 30 frames per second, the resulting image looks almost cinematic in the presentation with crystal clear definition and fine detail even in poor lighting conditions. These features make it possible for it to pick out elements that are hard to see in an accident.
The built-in polarizing filter on the front of the camcorder can be rotated to decrease glare on the windshield. This is definitely a dash cam to look out for in 2021.
Nextbase 522GW
The Nextbase flagship 622GW may be one of the most advanced camcorders you can buy, but the 522GW makes it to our top reviews for comprehensive value. Thanks to the clear 1440p resolution and wide-range lens, it does the basics really well, with lots of extra features.
At the back, you will find a responsive 3-inch touch screen and the option to use the built-in Alexa functionality. Users can now ask Alexa to play music, make calls, and listen to audiobooks with their connected devices. Videos can be shared easily with smart devices via Bluetooth and Wi-Fi, while the SOS system notifies emergency services of your present location and other relevant details if you don't make a move after an accident.
If you need help on how maximize the use of the dashboard cam, you can check here: https://www.makeuseof.com/tag/dashcam-tips/
Garmin 66W
This Dash Cam is known for its flexibility, easy user interface and lots of other features that make them the car owner's valuable assistant while on the road. The latest 66W device is a good choice and with its wide 180-degree viewing angle lens, it easily captures everything that is going on ahead – although with some distortions at the edges of the frame.
There are very few camcorders that automatically capture and save footages when the built-in G sensor detects a crash, but the Garmin has this feature and users will find it useful.
Additionally, users can control the 66 W with voice commands like, "Take a Picture" and "OK, Garmin, Save Video". The footages also come out excellent in low-light conditions and its biggest appeal is the tidy package.
Viofo A129 Pro Duo
Viofo isn't the most iconic name in the dash cam business but its excellent 4K resolution gives maximum value for money and this has given it a spot on our list.
The front camera is larger than many of its competitors on this list, and it has a built-in GPS module that several other brands offer as an extra option.
It works with super capacitors, rather than conventional batteries. This means that the power supply can withstand extreme temperature limits without impacting performance. Apart from that, you have the option of recording excellent 4K (3840 x 2160p) videos up front. The resulting footage offers great attention to detail and a wide dynamic range regardless of the weather condition.
These are some of the dash cams that have made our list, you can also search the internet to check out other brands that may suit your needs. However if you are hoping to buy one for your car, you can check here to see what to look out for before making payment.
Conclusion
Generally, the best dashboard cameras come with technologies that are quite similar. However, if you stay in Ireland you will need to go for camcorders that record clear footages as they come in handy in the event of an accident or for insurance. You might also want to check out a good electronics store to get one for your car.