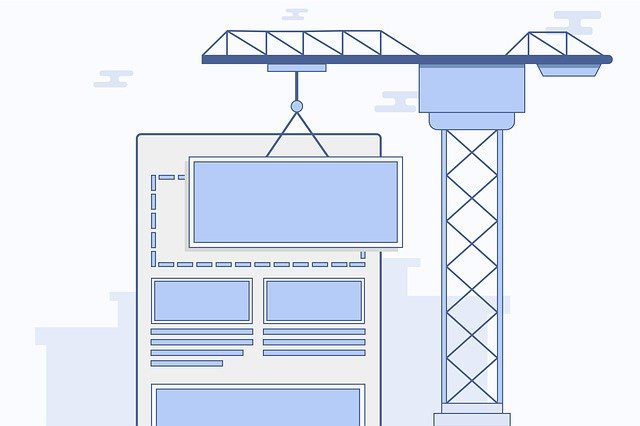 Working on your website takes various factors to consider. It's a human tendency to focus on the principal elements and ignore the other ones that can help us in the future. But to get that future help, we need to take action today. From designing the website to making it better in the SERPs, many things need our attention.
When we talk about SERPs, it doesn't mean that working on SEO is enough; it takes more than that to appear on the first page of Google search engine. Working on website design is very important; otherwise, all that organic equity that you were building will be at risk.
Website design and SEO work together more than many of us even realize. If they both mingle and work together, your visitors won't even notice what you have created but will start navigating through the website.
SEO also works geographically, and even the perception of visitors changes regarding design. The technique and designs change with the city you are working in. For example: if you are in Charlotte, then here company's focus on customized designing options. Which is totally going to change the working style and use of elements. So you need to know the basic elements and then work with the technology that can help your website gain traffic geographically. Now, what are these elements that we need to consider and collaborate with web design and SEO? Check the details below:
Sitemaps
Website design can help in crawling websites in more than one way. Suppose you wish search engines to be clever about how your website to be crawled. In that case, a sitemap is a significant element. This will allow the search engine to understand what pages are crucial to your website, and it will index the content of those pages so they can be searched.
This process is beneficial for large websites and even those new websites that don't have external links yet. Additionally, while benefiting the search engine, it also helps in user navigation. A new visitor that comes on your website can take help from a sitemap to get around your website. So make sure that SEO and your web designers must coordinate with each other regarding the navigation on your website and sitemap.
It would be beneficial to you if you hire a professional web designing company to understand the details regarding SEO and easily coordinate with your team to deliver what is expected. For Instance: the experts at charlotte web design company recommend that a company that has global presence and years of experience in creating engaging website designs can deliver it more efficiently.
Gain user's trust
Gaining trust is, however, an essential part of getting your site rank higher. There is no second opinion when it comes to creating an opinion, and visitors do make it.
We have become used to seeing a perfect website that offers an unforgettable user experience from the past many years. This is what most of us expect when we visit any website. We wish to see a site that is easy to navigate, clean, and quickly offers the information we are looking for. This type of website gains more trust of the visitors.
Most of the websites face a high bounce rate because their website looks old, outdated, and not at all user-friendly. No SEO techniques will work if your website design doesn't fulfill the basic requirements. Thus, if you want to rank on top with the help of SEO, then you need to design your website, keeping in mind a few factors, or you will fail to get the attention of the visitors.
Final Words
SEO and website design help each other to generate a successful company in the world of the internet. So, it will be beneficial for you to check out the points mentioned above and work accordingly.