Backup of all important data is essential for computers and cannot be ignored. We have often talked about useful backup software. EaseUS Todo Backup is one of the most preferred one which lets you create backups of your important files or your entire computer through its streamlined interface. Just choose the type of backup you'd like to create to get started, and let the program do the rest. The company offers a comprehensive suite of products to meet the needs of everyone. It is fast, easy and comes with amazing features. EaseUS Todo Backup Home 9.0 is the latest version of the software and comes with tuned user interface with ease-to-use features for smooth backup.
EASEUS Todo Backup Home 9.0 Features:
System Backup and Recovery
Backup Schedule
File and Folder Backup
Incremental disk/partition backup
Backup Management to manage the backup tasks and plans
Disk Tools like clone disk, wipe disk
Backup to external hard drive, CD/DVD, NAS for double protection
Schedule backup ongoing indicator to timely notify whether your schedule is ongoing or not. Backup network shared files
One-click system backup & recovery.
Support dynamic disk – back up and clone dynamic volume.
Optimize naming conventions of backup task and backup image.
Remove administrator privilege limitation from disk/partition and file backup plan.
16T high capacity hard drive support for any mission-critical backup plans.
Tuned UI design with ease-to-use for smooth backup & recovery process
Fast, easily and safely migrate system to a SSD or a bigger HDD for disk replacement or upgrade.
Easily manage backup job and automatically delete the out-of-date backup images, saving storage space.
Create a WinPE-based bootable media for 64-bit Windows system resided on GPT to start up PC recovery from it.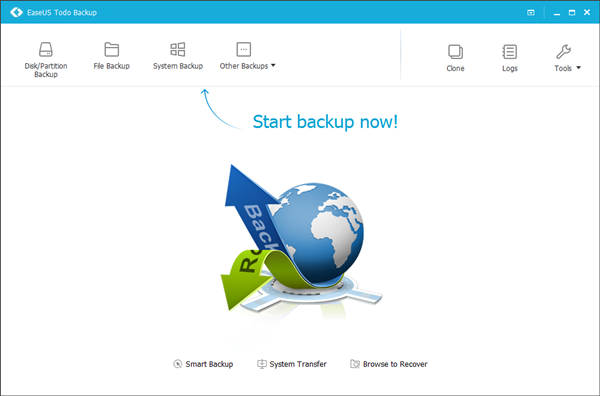 There's never been a better time to be in the market for a free backup tool. These days, you need two types of backup: one for your files and documents, and the other for your system. EaseUS Todo Backup Home 9.0 attempts to straddle both spheres, and does so with reasonable success.
The great news about EaseUS Todo Backup Free is that it's actually a rebadged version of Todo Backup Home, which was previously sold as a commercial product. It's capable of backing up everything from selected files and file types to entire partitions or drives. There's also cloning tools included for upgrading from one drive to another, with scheduling options and support for incremental updates so backups are kept as small and efficient as possible.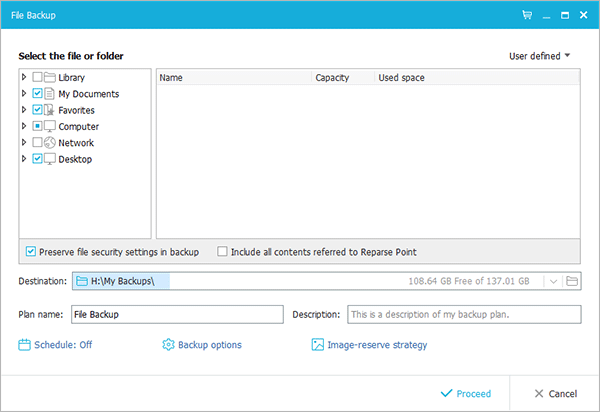 There are some gripes though – although it's possible to back up certain email-based files using the file types option, we'd prefer a more explicit email backup option along with selected program settings and – for the geeks among us – Registry settings too.
Conclusion
EaseUS Todo Backup Home 9.0 is a handy tool for backing up some or all of your files as often as you'd like. In addition, the program offers a lot of other different tools such as Wipe disk, Bootable CD which greatly increase the program functionality. The options available for creating a backup file are impressive and comparable to what paid products offer.