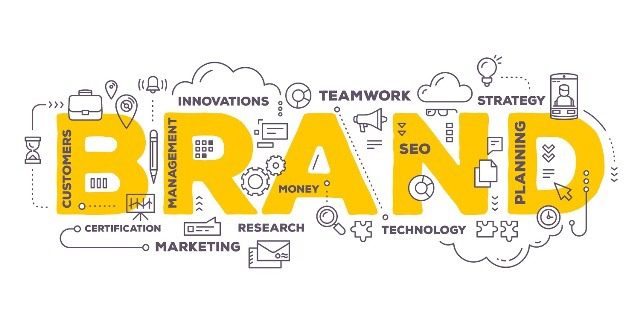 2017 is indeed full of several opportunities and challenged for most of the startups. The traditional barriers to new market entrants are gradually becoming non-existent and chances of swift growth are exponentially rising. That has become one of the biggest reasons for countless businesses to easily reach out their target audiences and address their dynamic needs.
It is indeed true that there equal chances of losses and failure as well within every new opportunity. It is very important to further elaborate barriers by calling them challenges and market competition. Traditional marketplaces are becoming more saturated day by day and the evolution of digital marketplaces is about to reach the highest horizon which has made online branding more important than ever before.
Let us now get to know a few but highly important elements and guidelines for maintaining the desired effectiveness of online branding.
Successful brands tell their story
Storytelling is one of the most effective and influential approach that has been widely adopted by countless online brands since a couple of years. It has been significantly noticed that customers really want to engage with brands that have a comprehensive or meaningful background and heritage in the industry. According to most of the authentic research projects and a number of industry surveys, it has been prominently identified that storytelling is one of the best strategic approach for creating strong brand impression as well as deep engagement.
According to the officials from a number of today's successful online brands, storytelling might be one of the easiest way for a several brands to explain and present themselves to their target audience but not all of them adopt it. It has been found that stories are memorable and it leaves a long-lasting impression when brands tell their story to the target audience.
Storytelling does not mean at all that brands share have to integrate strong level of emotions and sympathy within the words. According to most of the successful digital marketers, an effective story telling approach might be mentioning the hardships that made it possible for a brand to evolve, its monetary standing, the existence or the process of inception and even the vision.
Successful brands exceed customer expectations
Attempting to exceed customer expectations is also assumed to be a unique act of defying the basic set of expectations. According to most of today's successful brands that have strongly positioned themselves in the huge pool of online marketplaces, going above and beyond the expectations of customers is one of the best strategies to engage them on the basis of their intrinsic satisfaction.
According to the majority of industry professionals, intrinsic satisfaction of a customer is a unique combination of a number of elements where the overall look and feel of the product, product packaging, its overall quality and pricing altogether build up the ultimate measure of intrinsic satisfaction. When it comes to online brands, there are several elements that are considered to be of paramount importance in this regard. The overall user experience of the website, look and feel, excellence in delivering product knowledge, the level of online support and many other factors that are somehow connected to the overall online brand impression.
Successful brands add value to society
We have heard it a lot that corporate social responsibility is one of the most highlighted essential and ethical practice that has benefited a number of businesses across the world in terms of gaining rapid growth and success. Traditional businesses have a number of ways through which they can add value to the society and build up their name among the target audience.
When it is about online branding, then the approach becomes a bit tricky. While reviewing most of the successful online startups, it has been widely concluded that online brands tends to be more proactive towards religious, cultural, national and even geographic event in order to get a chance for deeply engaging with their target audiences. In addition to that, some startups have adopted caused based online branding techniques that has been considered to be another influential and effective online brand reputation building strategy.
Successful brands focus on creativity
Creativity is the essence of today's marketing plans and techniques. Most of the industry experts suggest enriching the level of creativity that starts from the content of the website or mobile app up to the overall user experience that an online visitor experiences while visiting the website. Creatively designed high-end websites with eye-catching and inspiring visuals and striking logos are considered to set a long-lasting brand integration impact onto the target audiences' minds.
There are many modern websites that have moved a step further in terms of achieving higher level of user experiences by integrating machine learning and artificial intelligence. These modern-day technologies and concepts enable brands to pin pointedly acquire the most required and valued information regarding their customers preferences and exclusively transforms the entire look and feel accordingly.
About Author
Lara Hawkins is a well-known and experienced content development and marketing professional with several years of matchless experience in online branding. She started her career by engaging as an assignment help expert and gradually succeeded in her chosen field. Nowadays she contributes her valued opinions and findings to a number of renowned blogs and online mediums.