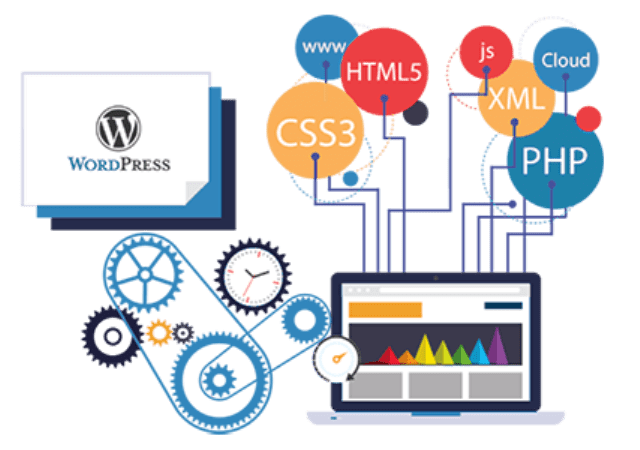 WordPress (WP) is a free and open-source content management system (CMS). It has easy-to-use plugin architecture and templates known as 'Themes' in the WP world. The reason why WP is one of the most popular CMS is that it makes it easier for you to change the design of your website and experiment with its look and feel. Amanda, a WordPress expert who offers her services online to students and professional bloggers on MyAssignmentAssistance platform, shares a few tips on how you can change the WordPress theme of your website without breaking it.
What to do before you change a WordPress Theme?
To make sure that the process of changing the WP theme goes smoothly, all your data remains safe, and all your features work properly, you need to take some precautions:
Most WP users customize their sites by adding code snippets to the php file of their themes. They may also install site-specific WordPress plugins. If you want to switch your theme, you might want to note down all the code snippets you added previously to ensure a smooth transition.
Loading time can make a lot of difference to the traffic coming to your site. Hence, before you change the time, check your website speeding using tools like Pingdom or Amanda suggests you test the speed of your homepage as well as inner pages of your site and compare it with the theme you're already running on your site. Choose a theme that gets uploaded quickly and improves your website speed.
Pay special attention to Analytics or Adsense tracking codes that you may have added to the settings panel or theme files. Copy all these tracking codes and add them again to the new theme. You may consider installing Google Analytics using MonsterInsights or Google Analytics 360 You may use header and footer plugin for other tracking codes.
Take a full backup of your site using the WordPress Backup plugin before switching themes. These include your posts, database, images, and plugins. Download it to your computer. It makes it easier for you to recover your site if anything goes awry.
Many of us use sidebars to add widgets like a 'Contact Us' form, subscription forms, social media links, or run ads. Make a note of these widgets or copy and paste their codes and add them to the new them.
A good and popular practice while making changes to your website is to put it on the maintenance mode. SeedProd plugin is quite popular for the purpose. You just need to install and make it active, go to its Settings page to configure it, choose the Enable Maintenance Mode, and Save All Changes.
How to Install a WP Theme?
Once you have taken all the precautions, you need to install the WordPress theme you like. There are hundreds and thousands of free as well as paid WP themes you can choose from. After following the above precautions, the next step is to install a theme that you want to use on your site.
Amanda recommends the following themes:
Astra: This lightweight WordPress theme is speed-optimized. It's compatible with Divi and other several other page builder plugins. It's good for creating a multilingual website and can be easily integrated with WooCommerce plugin to create an online store.
BeaverBuilder: This is one of the easy-to-use drag-and-drop builder plugins which is compatible with most of the WP themes. You can also use it to build custom WordPress themes.
Divi: It has an easy-to-use drag-and-drop Divi builder with unlimited customization options. It has 20+ templates and 46 different content elements.
OceanWP: This responsive WordPress theme has several templates that one can use to build websites specifically for different businesses and professions. It is compatible with the major page builder plugins and can be configured to cover different extensions.
StudioPress: The StudioPress is a part of the WP Engine. It has developed the Genesis WO theme framework along with other themes. If you have signed up for a WP Engine hosting plan, you can use these themes for free.
To install a theme,
Select a theme using the search option.
Upload a theme using the WordPress Dashboard.
Install a theme through FTP.
Take help from a WordPress expert to learn the process in detail.
How to test the new WordPress Theme before you go live?
Amanda highly recommends testing a theme before switching it on the live site. Two ways to preview and check all its functionalities after installing the theme are:
Live Preview
Before switching to a theme, select Appearance >> Themes which you can find on the left sidebar of the WordPress admin panel. On the right side, you'll see all the themes you've installed. Hover your mouse over your preferred them and click on the Live Preview button.
This will open up the WordPress Theme Customizer where you'll be able to test the new theme and see if everything on your site is compatible with it or not.
Theme Switcha Plugin
You may also install and activate the free Theme Switcha plugin. Now, select Settings >> Theme Switcha from the left sidebar of the WordPress admin panel. Check 'Enable Theme Switching' and click on Save Changes.
On the bottom of the page, you'll be able to see all themes you've installed. You can choose any of the new themes and preview them without going live.
How to switch the WP Theme if your site is already live?
Once you are sure that your new theme will work well for you, it's time to activate it on the live site. And it's very easy to do it.
Again select Appearance >> Themes on the left sidebar of the WordPress admin panel and click Activate on your chosen theme. It is a good idea to check all the functionality once again and ask for feedback from your regular users.
Use Google Analytics to see how the new theme affects your site and take timely measures to maximize the advantages or minimize the losses of this new measure.
About Author:-

Emma Jackson is specialist in content writing, blogging and exploring new topics. Emma is also a part contributor of GoAssignmentHelp that provides assignment help. She loves to write topics like marketing, education and assignment services.