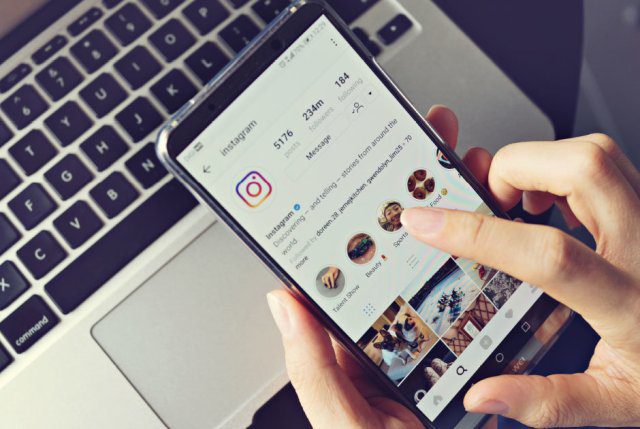 Social media or social media platforms have a tremendous effect on each one of our lives. Be it Instagram, Facebook, Twitter or LinkedIn, a majority of people spend a part of your day on them.
This also makes the social media feed to be gigantic and never-ending. Social media feed is everything you interact with and on social media. It is formed of user-generated content, shares, new posts and in many other similar ways. An enriched and relevant social media feed can take your brand to places. Mind that! If your brand's social media feed is out of the league and manages to make your audience come back for more, you can successfully build your social presence in no time.
Once your social presence is built, using it to build your digital presence becomes easier. That's when embedding social media feed on the website comes into action.  There are numerous benefits of embedding social media feed on the website.
Embedding social media feed on the website implies creating a social media wall on your website that will display all your social media posts at the sidebar of the website or wherever you choose to put it.
Benefits of Embedding Social Media Feed On Website
Some of the benefits associated with the same are:
Makes website appealing
Embedding social wall be it Twitter Wall or Instagram Wall on the website will add vibrancy to it. Social Wall is created in a manner to lure the visitors towards it. It makes the website engaging and interesting to be navigated. If your visitor chooses to stay on your website for more than required, there are greater chances of increasing your sales on an e-commerce website.
Medium to display user-generated content
Social media feed on the website act as great catalysts for making the best use of User-Generated Content. User-Generated Content is made from hashtags, mentions, location tags etc. Users love to be recognized as part of user-generated content and on the other hand, the brand also loves to show their users being connected to them. Embedding social media feed on the website serves well for this purpose and benefit the business at large.
Decrease the bounce rate
Bounce rate refers to the speed by which a visitor leaves the website before completing any desired action. This happens when your website loading speed is too slow, the websites fail to engage the visitor or when the interface of the website is too dull and boring.
Adding social media feed on a website is known to decrease the bounce rate by making it interesting and engaging. Visitors are compelled to dig deeper into your website when social media feed is added to it.
Build brand trust and user engagement
Integrating social presence with your digital presence makes it easier for users to trust your brand. It provides proof of the brand's authenticity and reliability that users seek. Where it has become difficult to differentiate the real and fake, user-generated content displayed on the website enables them to trust the brand and engage with it with full confidence.
Now that we are clear that social media feed on a website is a smart marketing strategy to adopt, let's see how you can embed social media feed on the website. Trust us it's not difficult at all! This can be easily done with the help of some innovative social media aggregator tools, plugins and widgets. Some of the best tools are:
Tools to Embed Social Media Feed On Website
Taggbox
Taggbox is a social media aggregator tool that is too good to be true. It has features that can turn any boring social wall stunning and beautiful. With Taggbox, you can embed social media feed on a website and as well choose to display it over digital screens and signages in big events or at any social gathering.
Taggbox features filter and moderation features provide customization options to beautify your social feed according to your own choice, analytics, profanity filter, real-time updates and much more. It has a responsive design that can fit any screen size.
Feedwind
Feedwind is one widget program that will let you feed your social media posts on the website on hand. It works perfectly for WordPress websites and is a great tool to embed an RSS feed on your website. It embeds the feed by converting the RSS feed into 'blogroll' widget and thereafter using a code to embed the same on the website.
Miappi
Miappi is another convenient solution for embedding social wall on the website. It fetches social media feed on various platforms with the help of hashtags, mentions, usernames etc. It displays only the most relevant and high-quality content feed on the social wall and discards the useless feed that can harm the image of the brand. Not only on the website, but this tool can also display the social media feed on digital screens, signages and over digital advertisements too.
So, this was all about social media feed and tools that you can make use of to embed your social media feed on the website.