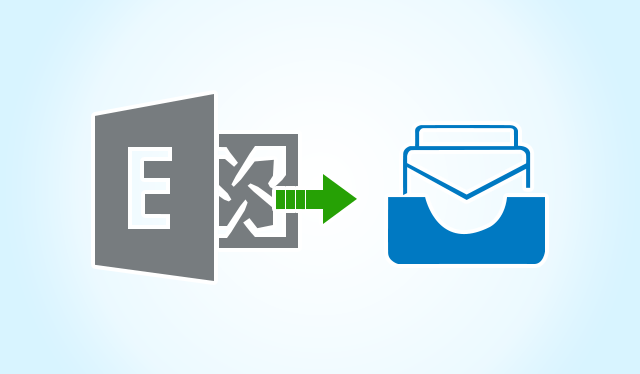 To know how to export mailbox from Exchange 2010 to PST format of Outlook Application without Power-shell Command and Exchange Admin Center (EAC) to save Time and Effort. Try Systools Exchange Exporter, that can help to migrate Mailboxes from Exchange to Outlook PST Format.
I am working in an IT industry and from past few years, we are using Microsoft Exchange to manage, distribute and store the emails of our company. However, due to the low server performance, high-risk of database corruption, and jet engine errors, we thought to migrate Exchange mailbox to PST. It is so because the Outlook PST provides interoperability on different servers and machines. However, converting Mailboxes from Exchange to PST file format of Outlook is not an easy and risk-free task.
Thus, after a deep analysis, our technical expert team suggested us to use SysTools Exchange Export Tool. Afterword utilizing this software to Export Exchange Server mailbox to PST Format, we got very amazing results. Thus, today I am going to share my personal experience with all users who want to Export Live Exchange Server Mailboxes to .pst format.
Characteristic of Exchange Export Software
As Software equipped with various features that can help while converting Exchange Mailboxes to another format, some prominent features are given below:
Export Mailbox From Exchange to PST Format:  As mailboxes not only store emails files but it also stores other section such as contacts, calendars, tasks, journals, notes. The software offers all these sections to export into PST format. Also maintains the original formatting with all Meta properties of mailbox items intact while migrating data from Exchange Server to Outlook.
Preview all Data Items of Mailboxes: When a user enters the Admin account credentials and Login, the displays the information about the mailbox such as Mailbox Name and Permissions. After selecting the "Include Sub-Domain Users" check-box, entire Sub-domain Mailboxes displays in the preview pane.
Auto Detect and Load Active Directory: Active Directory plays a vital role in Exchange while migrating Exchange mailboxes from PST file format. When a user starts the export procedure, the Active Directory automatically gets scanned and loaded. After that, all Active Directory and Exchange Server information will be visible to you.
Migrate Selective Mailbox and Items: One of the important features of Exchange Exporter Tool is to perform the Granular migration. A user can Mark or Unmark the mailboxes reportedly when the Active Directory server gets loaded. With the help of this option, users can export the selective mailboxes from the Exchange 2007, 2010, 2013, 2016 to PST file format. After this, users can select the desired data items from the export options window as per requirements.
Search within Sub-Domain: While migrating Exchange mailbox to PST, Software allows to search user mailboxes within the sub-domain. Check the "sub-domain User's" option to enable this features and it will permit to preview the mailboxes of sub-domain within the preview pane and search inside them.
Date Filters to Select Specific Items: While Exporting Mailbox from Exchange 2010 to PST Outlook format, users can apply date filters on Emails, Calendars, Contacts, Tasks. This option proves handy when a user requires exporting the selected data items of a specific time period. One needs to specify the dates of  "From" & "To" and the tool will move the data of selected date range.
Outlook Installation Required: Outlook application installation on the local machine is required to export mailbox from Exchange to PST conversion. As Software Prerequisites, software check whether Outlook is installed or not in the System.
Availability of Exchange Export Tool: Software is available in two different versions:
Demo/Trial Version: The best way to know more about the programs is to try them out. Thus, the trial version of  SysTools Exchange Expert tool helps users to know about the tool in much better way before purchasing it. As this is the demo version of tool thus, it has some limitations too. The free edition of the tool allows exporting only first 25 items from Exchange Mailbox to PST.
Licensed/Full Version: This version of the tool can be used only after purchasing it. One can purchase the paid version through a secure payment gateway. This version does not impose any limitations on the number of items to be exported from Exchange EDB to PST.
Technical Aspects of Exchange Export Software
Product Name
Exchange Export Tool
Version
 5.0
Download Setup File Size
15.4 MB
Processor
Intel® Pentium 1 GHz processor for 32-bit and 64-bit
RAM
512 MB of RAM (1 GB is recommended)
Hard Disk Storage Space
About 100 MB free space is required for installation
Prerequisites
·         Outlook installation

·         Launch the software as

MS Outlook
Outlook 2000, 2003, 2007, 2010, 2013, 2016 (32/64 bit)
Windows OS
2000, 2003, 2008, XP, Vista, or Windows 7/8/8.1/10, 2008/2012 (32-bit & 64-bit)
Pros:
Maintain Original folder structure and Hierarchy of Folder and Files
Export all data items from Exchange EDB to Outlook PST
Auto-detect, scan, and load Active Directory configuration
Supports all versions of Windows OS and Exchange Server
Cons:
Not compatible with Mac Operating Systems
Conclusion
After examining the user-interface, working-procedure, features, availability, and technicalities it is concluded that Export Exchange Tool is the best choice to export Exchange EDB to Outlook PST. I would like to recommend this software to all users who are required to export mailbox from Exchange 2010 to PST File format.