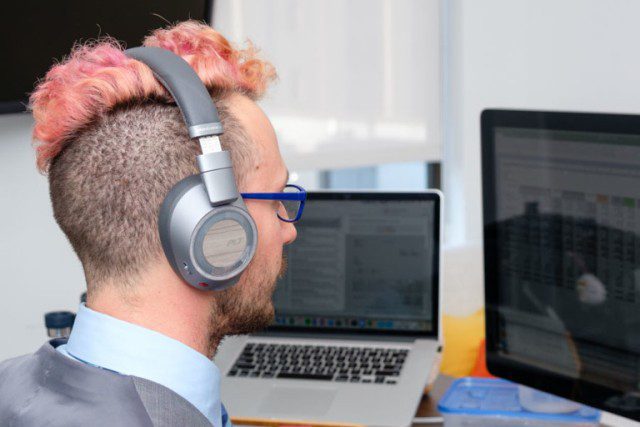 Whether you're a fitness enthusiast or an avid traveler, having high-quality Bluetooth headphones is an important part of your busy and active lifestyle. However, it can be very overwhelming to try to select from the vast array of Bluetooth headphones on the market today. The following information was designed to help you know what to look for in a pair of Bluetooth headphones, as well as some of the top choices available.
What to Look for in Bluetooth Headphones
Sound Quality: No matter what you're listening to, excellent sound quality consistently ranks as one of the most important features people look for in Bluetooth headphones. You'll want to select a pair that matches what type of setting you'll be using them in (running, traveling, at work, etc.) Depending on your particular usage, over the ear headphone styles may offer a higher sound quality with more depth.
Comfort: You may find over the ear or on the ear headphones more or less comfortable than their in-ear counterparts. This is a personal choice that you'll need to evaluate based on trying different styles of Bluetooth headphones and wearing them for a lengthier period of time to determine their comfort level accurately.
Ease of Use: Straight out of the box, you'll want your Bluetooth headphones to be easy to use the first time and every time. They should pair with your devices effortlessly to afford you great sound quality in the shortest amount of time.
Battery Life: Taking your headphones with you daily shouldn't be a source of stress. If your headphones come equipped with a long battery life, you won't have to worry about daily charging to be sure you don't run out of juice.
How to Choose the Best Bluetooth Headphones for Your Needs
Ultimately, your choice of Bluetooth headphones will come down to what you plan to be using them for. If you often find yourself in a noisy environment, you may find over the ear models, or noise-cancelling, to be more effective at eliminating background noise from your listening experience. If you plan to use them to listen to music in the gym, in-ear versions may offer more comfort and versatility.
If you are looking for a better sound quality overall, Adam Robertson, senior manager of product marketing at Jabra, explains that fit is crucial to blocking out exterior noise and perfecting the sound, "Fit is a critical component to making sure the sound is good. If your ear doesn't have a good seal … you're just leaking sound," which means that "you could lose your bass and midrange."
Top Choices in Bluetooth Headphones
Reviews.com put together an extensive guide to Bluetooth headphones and the following four brands are among their top choices. Consider some of the features and benefits of each below.
Best Over-Ear: Bose QuietComfort 35
The Bose QuietComfort 35 is an excellent choice for filtering out external noise in maximum comfort and style. They also offer the excellent sound quality that is typical of Bose products. You can expect a 20-hour battery life, standard features like voice control for Siri and Google Assistant, and the ability to fold into a compact hard case for easy to carrying.
Best On-Ear: Jabra Move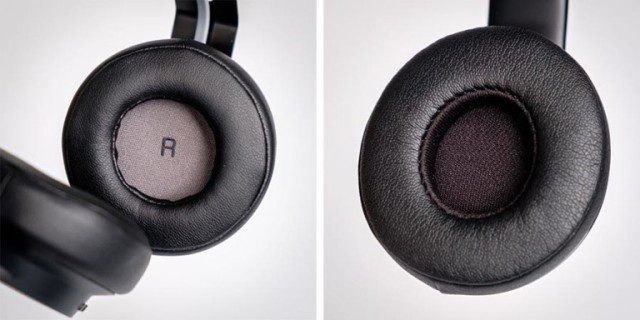 The Jabra Move headphones rank high regarding sound quality, affordability, and an excellent fit. They come in at almost half the price of some of their competitors, making them a great choice for those on a strict budget. The Jabras have all the standard features you'd expect from Bluetooth headphones, the luxury of multipoint pairing, and last for a respectable 8 hours.
Beats In-ear: BeatsX
BeatsX headphones feature a well-balanced design that is appealing to many users. They feature great sound quality without the additional bulk and discomfort that so often accompanies similar types of Bluetooth headphones. The BeatsX battery lasted for 8 hours, and it only takes about 45 minutes to reach a full charge with a Lightning cable. You can also opt for the 5-minute quick charge that gives the headphones around 2 hours of playback time.
Best Wireless: Apple AirPods
When you are also accepting phone calls through your headphones, Apple Airpods offer you excellent sound quality and versatility of use. Due to a slightly less snug fit to the earbuds, you may experience less quality when it comes to listening to music. These headphones still offer a great battery life, quick charge, and excellent reliability. The small charging case and 4- to 5-hour battery life make the AirPods the most portable out of these options.
High-quality Bluetooth headphones are an important part of an active daily lifestyle for many people. Whether you need them for work or play, finding the right headphones to fit your specific needs is the most crucial aspect. To learn more about the top picks above, check out Reviews.com for their review: https://www.reviews.com/bluetooth-headphones/