It's no secret that traveling and working has become more important than ever before in the business world. With over 450 million business trips happening in the United States this year, the ability to complete tasks while in the air, on the rails, or in the cushy back seat of a taxi has never been as much in demand as it is now.
Staying connected, staying in touch, and staying on-the go is all made possible by your favorite mobile device. But how can you make the most out of working outside the office? Easy — use the following secrets to conquer successful business management from your smartphone and always stay on top of the job, even when you're 30,000 miles above the ocean.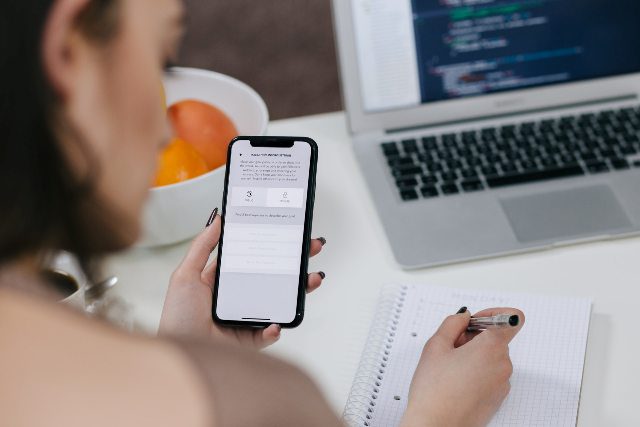 The Best Available Wi-Fi Access
In 2016 Internet traffic was split by users, 38% being connected via a hardwired connection and 62% connected via Wi-Fi or mobile device. By 2021 it's predicted that global Internet traffic will be split with only 27% of users staying connected by hardwire, 21% by mobile data, and 52% of people will be connected via Wi-Fi alone. The rise of Wi-Fi usage as opposed to mobile data is due to the increasing popularity of hotspots. Nowadays, hotspots are everywhere, and if you can't find one with public availability there is one solution — invest in your own.
When running your business from any mobile device, staying connected is important. Even airlines are recognizing the demand for Internet access while traveling, and often you find that cabs and trains will have hotspots of their very own, especially in North America. However, what happens when your travel brings you to less densely populated areas? If keeping on top of your workload is a priority and you travel often, consider paying for your own hotspot. You will have better connectivity than your data will provide in foreign countries, and you won't have to worry about when, where, and how you will get online.
Assuring you have the fastest connection possible wherever you go will allow you to run anything your business demands. Whether you've got to get a message to colleagues, answer customer emails, submit a project on time or review one, having Internet access is the most important secret to operating your day to day business from your mobile device. Without it, none of the information below will be useful.
Great Communication Standards
Just like in any great relationship, good communication is at the core. A successful business simply cannot function without clear, concise dialogue. It affects everything from branding and marketing to connecting different departments to the relationship between business and consumer. Regardless of who you need to contact, or why, here are some tips for effective communication from your smartphone:
Keep your number consistent: Use a business app that allows you to make outgoing calls and accept incoming calls using your business number even when on your smartphone. This tip is especially important when contacting customers so they know exactly who they are dealing with and won't avoid your calls.
Call instead of email: Mood nuances like enthusiasm and urgency are often poorly demonstrated over email. If you have the time to make the call, do it. Not only will it take less time than the back and forth of email, but if you're pitching an idea you are excited about, the person listening will pick up on your tone and excitement much faster.
Answer emails: It's so easy to put off answering emails because you feel too busy, but any task under two minutes is worth tackling immediately. This will cut down on your end of the day procrastination work pile (we know you have one!). Studies suggest that any work related task under two minutes should be accomplished as soon as you receive it. Although small, these tasks easily build up, leaving you with a potential for hours of work when you least want it. As well, if your staff or colleagues are emailing, chances are good they are waiting for your response in order to put something into action. Don't delay the process.
Voicemails require response too: Just like with emails, staying on top of your voicemails is key to great business communication. Plus, no one wants to sit and listen to 12 voicemails at a time, so tackle them as they come in. You can find apps that will forward your business voicemail to your smartphone
Lastly, pass on the importance of top notch communication to your employees. Your company will benefit from staying connected and putting forth an outstanding effort to connect with consumers. Assuring they have proper, respectable communication skills will ultimately ensure you have great assets for employees.
Email and Chat Usage
From 2013 to 2017 emails sent or received have risen by 10 billion. It's predicted that by the end of this year 120.4 billion emails will be sent or received. That is approximately 329 million emails in a single day. These numbers alone prove how crucial email is for business, which highlights why it is not only important to have email access from your mobile device, but also how important it is to stay on top of all of these incoming and outgoing emails.
Because of the frequency of email usage, chat programs are becoming increasingly popular in the workplace. Text message or chat based communication rose 6% from 2014 to 2016. Companies have been introducing chat programs in the workplace to unload some email traffic. Chat is perfect for quick questions, making plans and solving problems as a group. Email is great for anything with finality (like project deadlines and urgent memos) and anything linking business to customer.
It's important to install the proper apps on your mobile device that will allow you to keep in the loop. The chat program you use, as well as email which is accessible from any smartphone, will help you keep in touch at all times.
Digital Storage Value
Remember the days when you needed at least a thumb drive to access work files while traveling? Gone are those days. Now with digital storage options, you can save your work to the Cloud via your preferred provider and retrieve it wherever you need it. As well, you can backup your smartphone to the cloud to protect all of your vital business information. No more worrying about if you lose your phone, or if the airport misplaces your luggage. It's all safe and sound and password protected.
The reason digital storage is imperative to handling business from your mobile device is multifaceted. First, you can access urgent projects anytime, anywhere that you have Wi-Fi (see above for the importance of Wi-Fi). Secondly, if you do happen to misplace or drop your smartphone, you won't need to panic. As long as you've taken the time to back it up, everything will be there when you can access it again. Lastly, some work can be done from a tablet or smartphone instead of hauling around a 15 inch laptop plus thumb drives — or worse, external hard drives —  when you travel. Digital storage has profoundly changed the way parts of the business world function. It's a necessity across multiple industries and affects how work is accomplished both in the office and outside of it. If you are to use a mobile device to work, being accustomed to digital storage options is a must.
Tip: Many digital storage providers offer smaller amounts of storage for free, while some offer larger amounts for a small fee. For business, having a larger paid account is often smarter as you'll have more space, as well as the chance to claim such fees as a work related expenditure come tax season!
Business Management Apps
A few business savvy apps have been mentioned within this article, including one to connect your business phone number with your mobile device and the preferred chat program of your company. However, what hasn't been addressed is an app to complete work within. Of course you have standard Cloud link programs that allow you to work in, save, and upload documents, but almost any company that has created recent relevant software also has a matching app for mobile devices. Depending on your industry, you may or may not be able to complete all of your work on the go, but accessing at least basic options is better than life before apps. To run your company the most successful way possible while you're on the move, download all the imperative apps you require to complete the job at hand, or at the very least, stay on top of your communication. After all, a smartphone with no apps isn't very smart.
With these strategies in mind, running a successful business from your fingertips while traveling is simple and straightforward. Keep in touch with your company and customers, always have Wi-Fi, communicate effectively, and take advantage of the technology that makes it all possible to do this from your smartphone. Next stop for you and your business — the top of the world!