Video editing can be easily done by everyone, not only for professional designers, but also for those who don't know any skills of tech. It's all about tools – both in the form of web and mobile applications you can find a wide choice of better or worse working editors. In other words, you don't need to be able to edit a video from scratch.
What is FlexClip?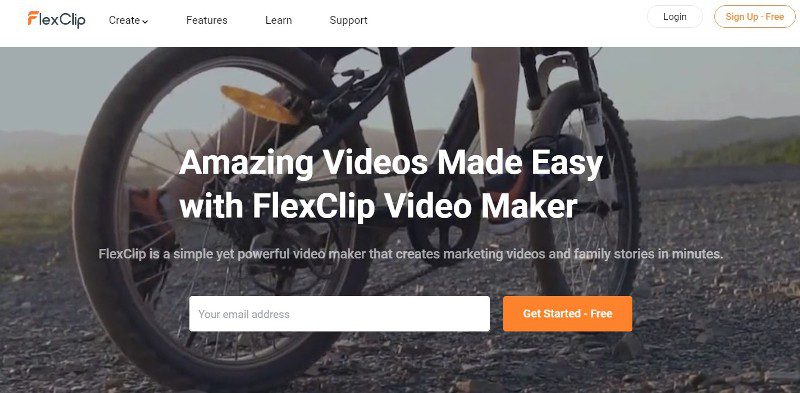 FlexClip is an all in one video maker, movie maker and slideshow maker powered by PearlMountain. It offers a wide range of professional-looking video templates for promo, real estate, tutorial, company introduction or personal life and more. Besides, the interface of FlexClip is very intuitive, which will make you hands-free and save your valuable time. This is an excellent choice even for those who don't have any technical skills but want to make a stunning video.
Make a short movie/video for vacation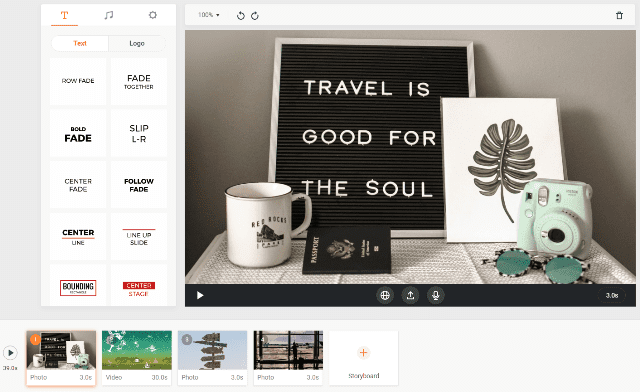 Even a child can take photos and make short films with phone. But what if you have a dozen of short clips and photos in your smartphone's memory and would like to make a vacation video from them? You can use Adobe Premiere Pro to make it if you know how to use it. If you are not such a veteran in video editing, FlexClip is the alliterative. It's simple and user-friendly.
Go to its homepage and register an account or login directly with your Google account or Facebook account. FlexClip gives you the opportunity to create a project – either from scratch or by choosing a template of your topic. For a blank template, you'll have to do everything yourself while the program will suggest themed animations for subtitles and suggest matching music for a preset template.
I guess that most of us will want to use our own files (well, why edit one's own movie/video from stock materials?) – all you need to do is import photos or video clips and it will appear in the program after a while. Then, you can cut or split your videos (or you can also do it later). The bottom of the screen is the storyboard, which we can cut individual segments (files), and set them in the correct order and make other settings. When all is ready, just export the movie out. You can also save it as project file for later editing since it's cloud-based.
What's the limits?
Everything is very easy, but this app only works on Chrome browner. If you only have other alternative browser, it's not very convenient. You need to download a Chrome to try it out.
FlexClip also allows you to create simple slideshows, i.e. animated photo shows. Here, however, speaks a small, but very annoying shortcoming – during importing photos, you can not throw into the program a few or a dozen pics at one time but to add them one by one. Terribly frustrating.
FlexClip also doesn't allow you to add more than one track. There are also no transitions between individual clips. Wish they will add them very soon.
What's the Pros?
It's very easy to use with a clean storyboard and an intuitive interface. Even if you are the first time to use it, you will know what to do next with no guidance(It gives a simple guidance to the new comers).
It offers a large number of stock images, videos and musics. You can search them to choose your topic to use any of them to make your own video more appealing. The large selection of video template will inspire you for creativity.
FlexClip supports many commonly used photo, video and audio formats so that all most every photo or video file can be used to create a new video. As you can see it supports photo formarts like BMP, GIF, ICO, PNG, WEBP, JPG, SVG AND video formats like MOV, WEBM, M4V, MP4 while it supports audio formats like AAC, FLAC, M4A, MP3, OGG, WAV.
It has some limits in functionality, but it still flexible in video editing. You are free to trim, split,add text(animations), music, watermark, etc.
With this free video maker, you are able to export videos with high resolutions up to 1080p. There are many other amazing features in this app. You can just take a look at this tool.
Do I recommend FlexClip?
Yes, I recommend it. First, it's free of charge. Moreover, I don't use this type of program very often, but I am surprised by its simplicity. For me, I can make my holiday travel video easily with this tool. If you are looking for a simple and pleasant video editor that is free, I think, FlexClip is the best choice. Just go to its website and take a look: https://www.flexclip.com/.