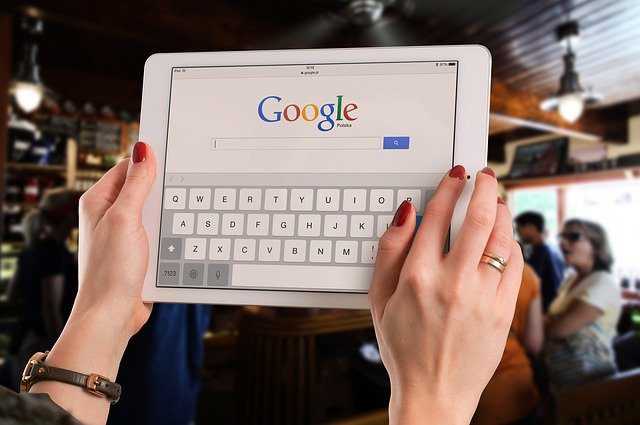 What is G Suite?
G Suite previously known as Google Apps, is a cloud base cloud computing, Productivity tools developed by Google for all types of businesses.  G Suite for Work provides you professional email, online storage, video meetings, and more. G Suite makes collaboration simple and effective. You will have the ability to create and share spreadsheets and documents, create video conferences with Hangouts, and use instant messaging. You can also share calendars with others, making meetings easy to plan.
Being based in Google's Cloud Platform, data and information is saved instantly and then synchronized to other data centers for backup purposes. Unlike the free consumer services, G Suite users do not see advertisements while using the services, and information and data in G Suite accounts do not get used for advertisement purposes. Furthermore, G Suite administrators can fine-tune security and privacy settings.
At the end of 2019, G Suite had 2 Billion Active users and its growing day by day.
Pricing:
G Suite comes in three plans Basic, Business and Enterprise. The price starts from $6 per user/month, and goes highest to $25 per user/month.
If you are willing to try it before purchasing, you can use these G Suite promo code that offer 20% discount for the first year. You can also apply them while signing up new account and you can also use them if you are already registered and your account is not more than 14 days old after registration. You can know future promotions and offers in desamark.com and in Desamark YouTube Channel.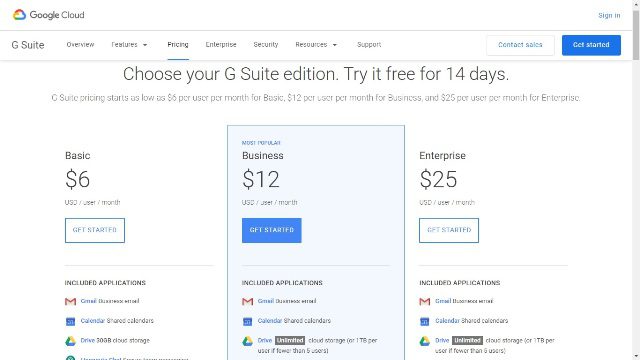 Products that you will get in G Suite are:-
1. Gmail
As part of G Suite, Gmail comes with additional features designed for business use, including:
Email addresses with the customer's domain name (@yourcompany.com)
9% guaranteed uptime with zero scheduled downtime for maintenance]
30GB of storage space
24/7 phone and email support
Synchronization compatibility with Microsoft Outlookand other email providers
Support for add-ons that integrate third-party apps purchased from the G Suite Marketplace with Gmail
2. Google Drive
As part of G Suite, Google Drive comes with additional features designed for business use, including:
30GB to 1TB per user, or unlimited storage, depending on the plan
Advanced admin controls, depending on the plan
Audit and reporting insights for Drive content and sharing, depending on the plan
3. Google Docs
Google Docs is collaborative software that allows users to view and edit documents, spreadsheets and presentations together in real-time through a web browser or mobile device.
4. Google Hangouts
As part of G Suite, Google Hangouts comes with additional features designed for business use, including:
Participants can share their screens.
The screen automatically focuses on the person who is speaking, and "intelligent muting" prevents background noise.
Businesses can host Hangouts on Air; public live streams that are automatically saved to the business's  YouTube account
Integration with Google Calendar for one-click start of a Hangouts conversation at the beginning of a meeting
Custom controls for admin, including limiting access, turning chat history off, and the ability to eject participants for privacy.
Custom status messages
5. G Suite Marketplace
The G Suite Marketplace lets administrators browse for, purchase, and deploy integrated cloud applications. It comprises the Business Tools, Productivity, Education, Communication, and Utilities categories and third party apps that are compatible with G Suite.
Apart from above mentioned products you will also get Google Forms, Google Sites, Google Calendar, Google Currents, Google Keep, Google Vault, Jamboard and other functionalities.
Conclusion:
G Suite is a robust and powerful package of tools for every needs of a business. With Cheapest rates in the market and the assurance of Google world-class Data-centers, you can rest assure to get the best service. So give it a try.