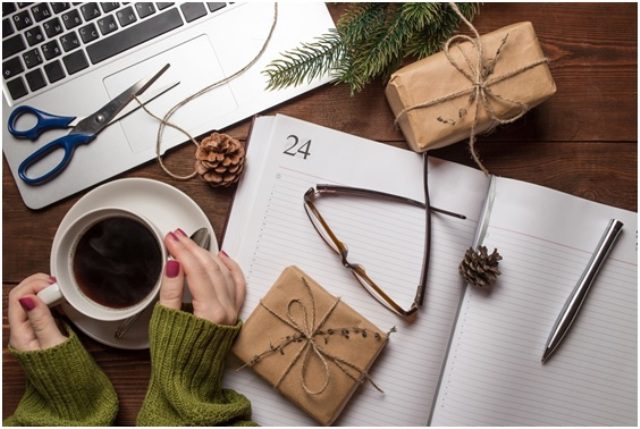 Everyone's wish list grows as new incredible gadgets are introduced in the market every year. Moreover, there's a technological innovation for almost every product you need. Want to take care of more plants? There are devices that can help you with that. Enhancing your home security or switching your household into a smart home? There are apps and tech devices for that.
From the latest smartwatches to humidifiers to the upcoming 2020 MacBook Pro, there's a gadget for everyone's needs and interests. If you're going shopping for someone (or for yourself), tech gadgets always make for a fantastic present, as well. Here's a list of the devices that may fit the bill, depending on how much budget you have. Let's dive into it!
SanDisk OTG Flash Drive
Price: $11.49 on Amazon
New phones with large and expandable storage space are popping out here and there, but not everyone can afford or will want to spend on a new phone, especially if their current one is still functioning well, anyway. Get an on-the-go (OTG) flash drive for easy file management and transfer of media and other content directly from the smartphone wherever you are.
You can then move the files from the flash drive to a computer or laptop later on. For the SanDisk OTG flash drive, users can download the SanDisk Memory Zone app for better and more convenient management and back-up storage of smartphone and tablet data.
INIU 10,000mAh Power Bank
Price: $12.27 discounted price on Amazon
The INIU 10,000mAh power bank uses a USB-C input and has UPower+ technology that intelligently determines devices and auto-adjusts the output correspondingly. It can power iPhones and Android devices, fully charging most smartphones, and still have some juice left to spare.
It's an excellent gift for people who are always on the go or out running errands since it can slip into a pocket or bag conveniently.
OontZ Angle 3 Portable Speaker
Price: $25.99 price on their website.
For your loved one who's big into music, movies, TV shows, or even podcasts, the OontZ Angle 3 Bluetooth speaker is an awesome tech gift. They can bring this to any part of their house and even outdoors for an instant party.
This speaker has crystal clear stereo sound and a Volume Booster 10+ watt power AMP for better sound without distortion. Additionally, it's IPX5 water-resistant and has a playtime of up to 14 hours, making it the best companion for your adventurous and music-loving friend or family member.
Magictec Humidifier
Price: $26.95 discounted price on Amazon
Whether you're looking for something to maintain adequate humidity for your loved one's plants or simply to add moisture to spaces, giving them a humidifier is a great idea. The Magictec humidifier has a large capacity tank and a 360-degree nozzle spray that cools down the entire room. It has a quiet mist, which is perfect for a nightcap.
Not many people have humidifiers in their homes, but once they try it, there's no turning back. This gift will undoubtedly let you stand out.
Xiaomi Mi Band 5
Price: $41.91 on Amazon
The Xiaomi Mi Band 5 is a jaw-dropper—it has a sleek design and looks perfect on anyone's wrist. This smartwatch is equipped with many outstanding features, such as an AMOLED true color display, magnetic charging method, 11 professional sports modes, 24-hour sleep tracking, health manager, steps counter, and more.
If you have a loved one who's into sports or looking for a value-for-your-money smartwatch, this will seriously impress.
Powerbeats Wireless Earbuds
Price: $149.95 on their website
Available in black, red, and white, the Powerbeats Wireless Earbuds is perfect for anyone in need of a new pair of quality wireless earphones. Thanks to its adjustable and secure-fit ear hooks, it sits comfortably on the ears and is lightweight.
As expected, it delivers the brand's signature phenomenal sound. It has up to 15 hours of listening time, integrated on-ear controls, and a sleek design with water- and sweat-resistant features. Moreover, the earbuds pair easily with Apple devices.
DJI Osmo Pocket
Price: $299 discounted price on Amazon
For your globe-trotting loved one or sibling who's showing interest in videography, the DJI Osmo Pocket is a compact and lightweight handheld camera that can turn any memorable moment into a cinematic recording. The Osmo Pocket has a 12 MP camera, a 1-inch display, a handheld Gimbal Stabilizer, and 4K 60p video resolution, allowing it to capture photos in stunning quality.
The device can be connected to a smartphone for expanded viewing, sharing, and editing options. It may be small, but it packs a lot of powerful features.
MacBook Pro
Price: $1299 on Apple
The MacBook Pro makes for a remarkable tech gift for your loved one who is in need of a new laptop. The latest MacBook Pro 12-inch model is complete with a 4-core Intel processor, Retina display with True Tone technology, Apple T2 Security Chip, a new Magic Keyboard with refined scissor mechanism, Touchbar, and Touch ID, among others.
However, if you don't have the budget to buy the latest model, but you still want to give a MacBook Pro as a present to your loved one, this is the perfect time for refurbished MacBooks. Refurb MacBooks still functions and works the same as brand new, but with a more affordable price tag.
GoPro Hero9
Price: $349.98 on GoPro
The latest GoPro in the market is here, and it has powerful features perfect for a loved one who's a frequent traveler and extreme adventurer. The GoPro Hero 9 boasts 30% more battery life, a detachable lens, built-in mounting, 20MP camera, up to 5K30 video resolution, and waterproof feature.
It also has a bigger front display with a live preview for easy front-camera framing. If you're aiming to give the best gift, this one's an excellent choice.
Wrapping It Up
Finding the perfect gift for your loved ones can be a stressful and challenging task, especially since there are many options in the market. Make sure to think about your recipient's likes and interests to make sure that you choose the perfect present for them.
Tech gadgets like the ones above that can make their life more comfortable and a whole lot better is guaranteed to make them smile (and see you as the best gift-giver!).
About Author:-
Chris Cantrell

Chris is a long-time gadgets enthusiasts, writer, and tech consultant for Macs4u. He is an avid collector of "vintage" gizmos and loves to watch 80s sci-fi movies in his leisure time.