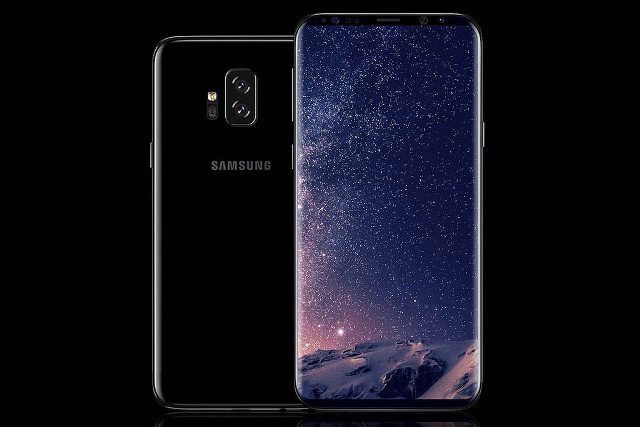 Samsung set to offer a flat screen version of the Galaxy S10 alongside curved screen variants. The drawbacks of curved screens although they look very stylish.
Samsung throw a curveball with flatter body design for new smartphone
South Korean electronics giant Samsung is hinting at big changes for the next version of its hugely popular Galaxy smartphone – the S10 – which will likely appear in the early part of 2019.
Among the significant changes predicted is a flat body design in place of the attractive but, considered by some, less than practical curved design along with very possibly scrapping the headphone socket as Apple did with the iPhone.
What's wrong with a curved design?
One of the reasons for Samsung introducing curved screens with the Galaxy S6 in 2015 was the company's desire to move the smartphone game on at a time when design had become a little similar across many manufacturers.
They also felt a curved device would feel better in the hand and be easier to handle – a sentiment that many users agreed with as sales of the curved phones soared.
Over time though disadvantages have come to light; if the screen breaks, it can be more expensive to repair and – because the screen curves right to the edge – screen replacements in the event of dropping the phone can be more prevalent as phones tend to land on their edges after falling.
Users found they could easily touch parts of the screen in error, some actually found them harder to hold than flatter types; some also found putting a glass screen protector on a curved edge surface was awkward.
Putting one in a protective case negated one benefit of the curved screen – its attractive appearance.
Some also say they notice distortion at the extreme edges of the screen.
Victims of their success
You could almost say Samsung has become a victim of their own success in that they have been one of the pioneers in making larger phones appealing and, with the increased use of smartphones, people are using them more and more but larger phones are harder to handle one handed compared to smaller handsets.
Some flat, some curved
As it is, Samsung isn't totally changing from curved to flat – indeed, it looks as though there will be just one version of the Galaxy S10 with a flat screen. This will be the entry level version of the 5.8 screen variant of which there will be two models with the other, more expensive model sporting a curved design.
The remaining S10 release will be a 6.2 inch curved screen version.
The desire to increase screen size without making the actual phone larger looks as though it will continue with the S10 having even slimmer screen bezels than ever.
Other changes to the S10
Camera – the top end 6.2 inch variant could feature a triple lens camera with 12, 13 and 16MP lenses including wide angle, super wide angle and telephoto capability. It will likely feature a duel lens front-facing camera to make those selfies even better, and perhaps make face recognition more effective.
The other S10 models may feature single and dual lens cameras respectively.
Security – an improved face scanner may replace the iris scanner, and an in-screen fingerprint scanner may feature.
Power and storage – the S10 will feature an even faster processor than the S9 and it could use UFS 3.0 storage, a technology that is reputed to be twice as fast as current storage types and takes up less physical space.
If this is true then all S10 models will have a minimum of 128GB storage as this is the lowest size possible from UFS.
What's in a name?
Rumours are also circulating that Samsung may rename the range by using 'X' rather than the numerical sequence presently used. Perhaps an odd choice as Apple have already been using it since 2017's iPhone X was released.