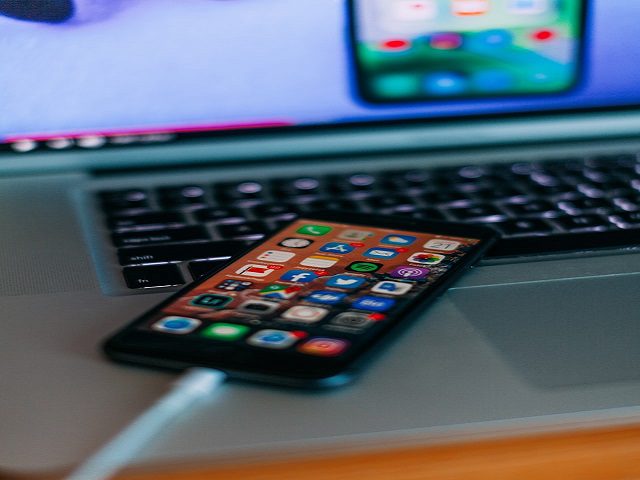 Marketing is a domain that is continually evolving. Once you start thinking that you have a grip on one, there may be another factor, so you have to change gears to sustain them. The continuous new development emerges in the field of marketing needs to be incorporated to enhance the promotion of your business.
The current pandemic has also disrupted the activity of businesses. It is also difficult to forecast the B2B and B2C marketing and sales in the post-COVID-19 period. We have also seen more products and services migrate online, and for most of the coming year, many workers will continue to work remotely or in a home environment. A study of customer activities will provide you an idea of the marketing patterns in this new standard and what you might expect in 2021.
The trend that is predicted to be large by 2021 is that it will boost your marketing campaigns from social media to chat-bots and artificial intelligence. The business needs to start exploring these new trends and figure out how you can use them for the sake of their company.
Here are some of the newest trends in marketing that will help you promote your business and make it a success:
Conversational marketing
Conversational marketing continues to be an important factor in a successful marketing campaign, as trust and brand loyalty are increasingly becoming important. Consumers should be able to speak to the brand at any point of contact and get a response that meets their reasonable standards. Chatbot and AI is also leading the future of marketing, as it can cater to a variety of customers simultaneously. Departments facing customers should have to speak to them and make the customers feel like a part of the brand.
Social media
Customers can make online connections with your business using various social media channels like Instagram, Twitter, Snapchat, Pinterest, and YouTube. There is every sign that these media are growing fast and that you need to put your effort and resources into maintaining your online presence through these media. Web pages such as Facebook and Twitter also provide valuable insight and targeted marketing options.
Transparency is more important than ever in this new age on social media. Social media serves as a platform for marketers to communicate directly with customers. People search for brand names that they can more often trust, which means that being honest helps to win the interest of more users. A brand needs to deliver a message to the customers with the help of an excellent social media post designer that they want to hear and that they find truthful by being clear and socially conscious. Honesty is a lost marketing attribute and something that consumers admire.
Interactive content
Any type of web-based tool that enables the user to contact is interactive content. For instance, tests and surveys in which the user needs to answer questions or can offer valuable answers or suggestions. People are more interested in and engage with content than watching and a social media post designer can help you to achieve this by designing interactive content.
Mobile video
Today most people use mobile phones to access the Internet.In many cases, mobile phones are the only available media for accessing the internet. This means for the knowledgeable marketer it is important to familiarize yourself with and also to build mobile video content with the help of a social media post designer so that your target audience can get attracted towards your company.
Artificial Intelligence
The way you sell to your customers is modified by AI. Using the AI, the material can be highly personalized according to the individual's lifestyle and personality. It may need a substantial investment upfront, but it can become beneficial in the future. The utility of AI in marketing is that it can identify user behavior patterns.
AR/VR/MR
XR, also known as the expanded truth of AR/VR/MR technology, in the last decade, revolutionizes our consumption and content production. Marketing on various channels has gone beyond advertisement. The perception of customers is strategized and enforced across multiple points of communication. Marketers need to investigate these technologies seriously for their brands with the rapid growth of AR/VR/MR to explore this new world of experiences.
Big data analysis
The increasing usage of mobile devices helps advertisers to find out more than ever about consumers. You can use this collected information to target your future customers with ads unique to them. You can likewise dispose of duplication by not debilitating your endeavors on some unacceptable individuals. Factors like political affiliation, religion, place, and even interests may also help to categorize your audience.
Chat-bots
Chat-bots are now more common online, as they easily answer questions and give suggestions, increasing the number of people they can support in a short period. Chat-bots are also able to stimulate discussions with human users. Chat-bots have become more popular than social media messages, and your customers expect to connect with your brand using this mode.
Branded blogs
Blogs from businesses are still used as a form of contact with target audiences. They can be utilized for organization refreshes, client associations, visitor posts from significant players, and the most recent industry patterns.  You can build your brand and have the right interactions on your website when you post blogs that are of interest to users.
Data privacy
As data about the customers is very important; the most important product in the online space is customer confidentiality. Brands are critical for the privacy and consumer data to be protected and used wisely. Any brand that uses data should be advantageous to the consumer and never invade or become overburdened with privacy.
Final thoughts
2021 seemed like a curriculum-free return to business school. Many marketers have trained, adapted, and made the best use of their social media post designers to lead the brand in the right direction in 2021. Also, The corporate world of the present day is a far cry from the decade. The way we communicate with customers and handle activities has changed drastically with the advent of mobile devices and cloud-based platforms and applications. New trends can have a huge effect on your business's success. Are you able to adapt to and can get a competitive advantage by using these trends?
2021 is all set to be the year of taking opportunities, leading from the front, learning from the crisis, and being prepared for the emerging developments in consumer behavior that arise from it.
About Author:-
Hermit Chawla is a Marketing Manager at Sprak Design. He would love to share thoughts on Unique Instagram Post Designer, Lifestyle Design, Branding Firm, Exhibition design etc..