If you are tech genius and have invented something new in the field of Drone or any unmanned technology and want to show you potential to the world then gear up to grab this Golden opportunity. You are thinking how and where you can get this opportunity, Right. Read the article for full information.
About the Competition
The program name is GENIUS NY, which is conducted annually for last 3 years.  GENIUS NY is gearing up for its 3rd annual competition, and this year will be awarding a total of 3M dollars to top winning teams.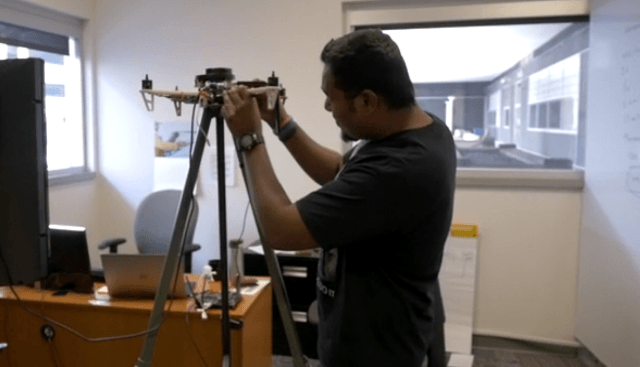 What is GENIUS NY Program?
GENIUS NY is a program of Centerstate CEO's The Tech Garden in Syracuse. The program offers stipends, housing, resources, programming and networking opportunities for the winning startup firms focused on the growing drone and unmanned systems. All five teams will receive a large investment; top prize is $1 million followed by four $500,000 investments. Winning teams will have to go through two phases in-residence accelerator and are required to operate their business in central New York for at least one year.
Who Can Participate?
The program focus is on unmanned systems; hardware, software, analytics. GENIUS NY is also open to robotics, data to decision platforms and IoT in some cases.  Participants from around the world are welcome to participate, however speaking English is a must and must meet all the US immigration policy requirements. The first step for applicants with great idea in one of the focus areas and meet all the requirements are to submit the application by October 1st 2018. Second step of the application will be to answer a series of questions. These two steps must be completed before the deadline i.e. October 1st 2018. Your application will be evaluated by the expert evaluators and if you qualify you will be notified. For more details on eligibility and application process or to apply visit GENIUS NY.
Meet the Past Winners:
GENIUS NY, a yearlong business accelerator, awarded six finalist teams a total of nearly $3 million at its finals event of 2018, including prizes and investments of $1 million, $600,000 and $400,000 and three $250,000 awards. The GENIUS NY teams were judged by Colonel Anthony Basile, vice president of operations at the NUAIR Alliance; Somak Chattopadhyay, investor and managing partner at Armory Square Ventures; Jim Fayle, regional director at EDS; Craig Marcinkowski, vice president of strategy and corporate development at SRC/Gryphon Sensors; David M. Montanaro, president and founder of Strategic Advisory Associates; Noa Simons, executive director of Upstate Capital Association of NY; and Marc Viggiano, president and CEO of Niteopark LLC.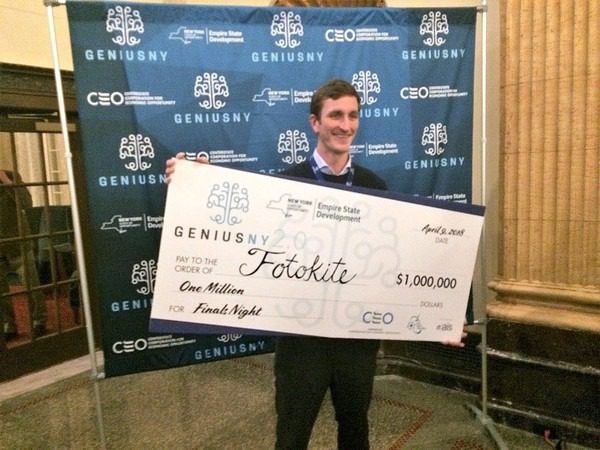 Dropcopter (California), an agriculture technology startup that has developed technology that allows farmers to pollinate orchards via drones. The recent decline of bee populations has raised pollination prices significantly, creating a market for alternative technologies such as Dropcopter.
Fotokite (Switzerland), which combines aerial and ground-based robotics with flight control algorithms to create a kite-like tethered drone system that can fly fully autonomously for 24 hours.
Precision Vision (New Mexico), which creates image processing technology that makes real-time precision imaging affordable.
Quantifly (Michigan), which simplifies and reduces the costs of parking and traffic studies through the unification of unmanned aerial systems, machine vision and analytics by eliminating human error, mitigating safety risks, and centralizing harvested data.
TruWeather (Virginia), which is building a service to improve the precision, accuracy and communication of weather intelligence.
UsPLM (Syracuse), which provides a collaborative environment for to develop, test, deploy and safely operate a single or a fleet of unmanned aerial systems.
Congratulation to past winners and best wishes for the participants. Overall, the Genius NY competition is a ray of hope for the highly talented Startups who needs funding and resources to nurture and grow.