Google plans to reboot its Android One project in India. The Android-maker, which debuted the initiative in the country last September with sub-Rs. 6,500 handsets, will soon resurface with a sub-Rs. 3,000 Android handset as part of Google's 'massive' investment push in the country.
In an interview with The Financial Times, Rajan Anandan, Google Managing Director, India and Southeast Asia, reassured that the company is very committed to the project and intends to launch even more affordable handsets. Anandan said Google wants to target the "sweet spot" in the cost conscious Indian market by launching a smartphone that costs between Rs. 2,000 and Rs. 3,000.
Announced at Google I/O developer conference last year, Android One is the company's project that aims to improve the user experience of affordable Android handsets. The company partnered with several OEMs including India's Karbonn, Spice, Micromax, and most recently Lava to launch low-cost Android handsets with modest specifications.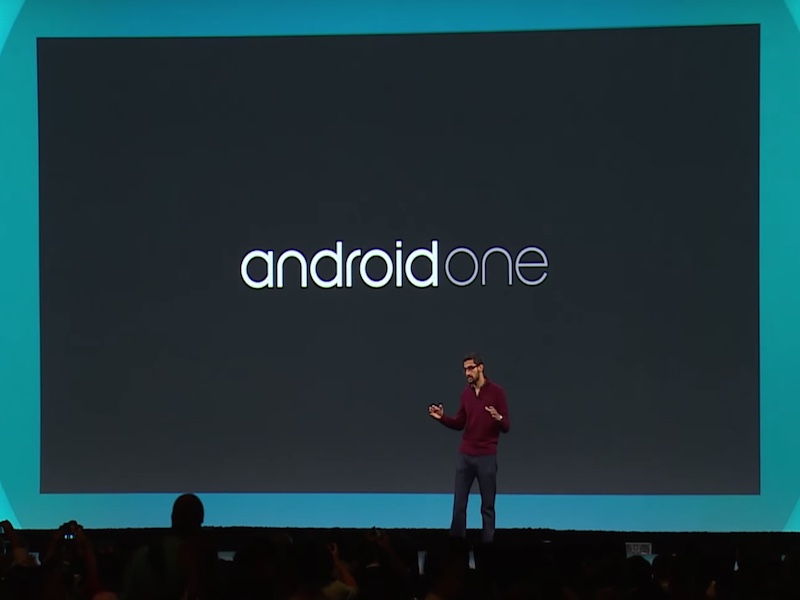 But software is what makes Android One smartphones even more enticing. These devices run stock Android (no bloatware) and get updates directly from Google instead of relying on the manufacturer and carrier, a change from the usual process that means most Android phones never receive an update.
Since the debut in India, Google has expanded the Android One project to several other regions including Indonesia, Bangladesh, Nepal, Sri Lanka, and Pakistan. But despite its gradual expansion, the initiative hasn't seen much traction.
One of the issues which has crippled the success of Android One is the unavailability of decent bandwidth in the aforementioned regions. In the new batch, the company plans to address that by introducing offline versions of some of its apps, the FT.com report adds. The company introduced offline playback feature in YouTube in India last year.
Also see:  How to Make Your Android Phone Fast and Safe
Besides the limited bandwidth issue, the company also acknowledges that its local search feeds could use some improvement. "There are several battlegrounds where we are not winning local search is clearly the one where it's most apparent," Anandan told the paper.
"Strategically is very, very important. Don't get me wrong, the revenue is interesting, but […] we're here really because 10 years from now a billion Indians will be online and when we have a billion Indians online we think that's going to make a huge difference to the global internet economy."
With an Android One handset priced between Rs. 2,000 to Rs. 3,000, Google will be able to target a larger pool of market. The country, which is the home for more than a billion people, only has about 200 million smartphone users. The company realizes that there are plenty of users who will be purchasing their first smartphone in coming months.
Source:– NDTV Gadgets