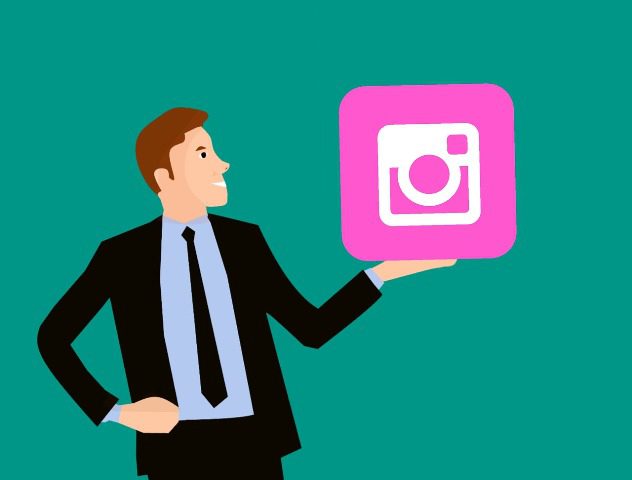 Instagram has been in the market for almost 8 years now and it has constantly evolved since then.
With over 1 billion Instagrammers, 500 million out of which use Instagram on a daily basis. With it's reach across all sections of demographics, Instagram is definitely the hottest platform trending for marketing objectives.
Check out the great Instagram followers app -GetInsta to get free instagram followers  instantly
So, the questions that arise are-
How you grow your business with Instagram marketing?
How can you stand out uniquely among the millions of photos posted daily?
How can you promote your business on Instagram just through images?
These are some questions we would like to help you with through this article.
Let's take a plunge into.
Why Instagram?
Instagram has a heavy traffic flow of over 500 million users on a daily basis. That is just one figure to indicate the marketing potential Instagram possesses.
The actual marketing potential of Instagram lies in user behavior and interaction with it's posts and stories. Millennials just love UGC.
The user-friendly interface of Instagram allows the users to connect with the brands easily and on a more personal level.
In fact, on Instagram, brands experience a regular user engagement of 4% of it's followers which is 0.1% on other social media platforms like Facebook and Twitter.
Still, the marketing potential of Instagram is undermined by those who use it for personal purposes. As a matter of fact, only 36% of marketers use Instagram for their marketing purposes as compared to 93% of marketers who use Facebook for marketing purposes.
Tips For Instagram Marketing
If you are a newbie to Instagram marketing right now, it might seem a daunting task in the beginning but actually, it's not that complicated either.
A proper understanding of the basics and a clearly defined strategy help you a long way. In this article, we focus on how to put Instagram to use for marketing your brand or business.
So, let's jump right in and let's learn the basic tips of Instagram marketing.
Define Your Instagram Marketing Goals
Always start with clearly defined goals. Keep them specific and less in number initially because goals have a tendency to add a long tail with time.
It will help you decide your strategy accordingly and create content that could help you achieve those targets.
Some of those major goals could be to showcase your products and services, increase brand awareness, boost user engagement, create a community around your brand, target your potential leads, exhibit your company culture, and so many others alike.
Identify Your Target Demographics
Marketing is all about delivering the right message, to the right people, and at the right time.
Figuring out the right demographics for your marketing campaign is really important as it ensures that you are hitting the right target audience.
You basically get a direction about who you have to market your product and services to. Hence, your marketing strategy can be planned accordingly.
Now that you have clearly defined your marketing goals and also figured out your target demographics, it's time to optimize your Instagram profile according to the interests, likes, and dislikes of your target audience.
Optimize Your Instagram Profile
Your Instagram profile actually acts like the homepage for your brand's Instagram presence.
Unlike other social media platforms, Instagram does not provide you the capability to insert many links on your profile. You just get to insert one link which you can use to divert your Instagram traffic back to your website.
You also get a "Bio" space to give a personal description of your brand, it's products, and services. Use it judiciously to interestingly present your brand to your followers. After all, your bio is the first thing they read.
Create A Content Strategy For Instagram
Instagram is what it is because of the kind of content it promotes on it's platform. Content, mainly, photos and videos, is Instagram's heart's core. Same should go for your Instagram marketing strategy.
Content should be the central element of your marketing strategy around which your entire Instagram marketing strategy should be scheduled.
But what kind of content should you post?
Before worrying about the visual appeal of your content, you should focus more on the kind of content that will go online from your brand profile.
While some brands focus on showcasing their products and services, some other brands focus on exhibiting their work culture to create a more personal link with their followers. What you want to display is entirely your discretion.
Build Community Around Hashtags
Like other social media platforms, brands on Instagram make exploitative use of hashtags to further their reach and expand the horizons of their target audience.
When you create and promote your brand dedicated hashtags, it not only helps to segregate your content online but also builds a community around your brand.
UGC campaigns on Instagram generally hover around particular brand dedicated hashtags.
Embed Instagram Feeds On Your Website
Instagram's marketing potential is not limited just to Instagram itself. It serves you outside that too.
One way of doing so is by embedding Instagram feeds on your website to display user-generated content from Instagram. It helps you display social proof and generate user trust in your brand.
Embedding Instagram feeds on your website is actually very simple. You could either do it using Instagram's official embedding functionality or you could simply use a social media aggregator and display tool to create an Instagram Feed Wall, generate an embed code, finally embed it on your website.
Let's Wrap It Up
The above-mentioned tips could really help you to boost your Instagram marketing strategy.
Apart from that, making use of Call-To-Action buttons and direct messaging feature of Instagram would also help you promote your brand through Instagram marketing.
If you know some other tips, feel free to share in the comment section below.