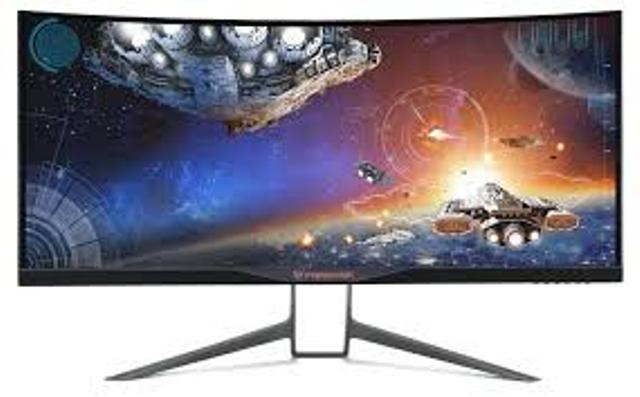 You are here because you want to buy the best gaming monitor to enhance your gaming experience, right? Well, playing a game and having a real-life type experience of gaming are two different things. If you want to play a game just for a short time or just to relax for some moments, then you can have an average type of gaming equipment, because having high valued stuff for just an hour of gaming per week is truly worthless. But if you are a serious gamer who forgets about the time while gaming, then you require real high-quality accessories and tools for making your gaming more enjoyable. And the best gaming monitor is one of it. This post is a guide for buying the best gaming monitor available today.
The first important thing is the response time. Gaming is something where the contents roll over at very fast speed and every millisecond counts in it. So, having the lower response time, the better, you will enjoy the gaming. How quickly the monitor screen changes the pixels from one shade to another shade is measured as the response time. The best response time for a gaming monitor is 1ms, but anything below 4ms is good too.
Second is the refresh rate. It is the measure of how many times the screen refreshes. Today, you will see most of the users go for the 144hz gaming monitors as they provide lower input lag, smooth motion, and a lot of performance. But, it is OK if you go for 120hz or even 60hz monitors. If you are looking for a durable and highest quality monitor today and if you have no bar for the budget, then you can also go for the gaming monitors with 200hz refresh rate.
Screen size and resolution also matter. As per the survey, 27" is the best screen size for a gaming monitor today and the best resolution is 2560×1440. Both these together provide a density of 109PPI which will provide excellent viewing experience. If you prefer wide angle viewing, then you can go for the 32" or even bigger 34" wide angle gaming monitors.
Adaptive synchronization is what most of the users neglect, but it is important too. Today, 144hz gaming monitors commonly use either NVIDIA's G-Sync or AMD's FreeSync technology. They both are perfect for removing stuttering and juddering. This will cut the gap between the refresh rate and GPU frame rate results into an amazing gaming display.
Panel technology for different needs. There are mainly three types of panel technologies used in gaming monitors. IPS (In-Panel Switching), (TN) Twisted Numeric, and Vertical Alignment. All are having unique features like lower power consumption, faster panel response, and better viewing. If you want a monitor which uses lower input lag and low price, then go for the TN technology. If you want perfect viewing angles and accurate colors, then go for the IPS technology.
Conclusion
Hope this guide for buying the best gaming monitor will help you in a quest for having an ideal display for gaming. There is an immense number of products available in the market with different technologies and various features. But having a knowledge of what you are buying will help you to make a right choice for the money you spend.