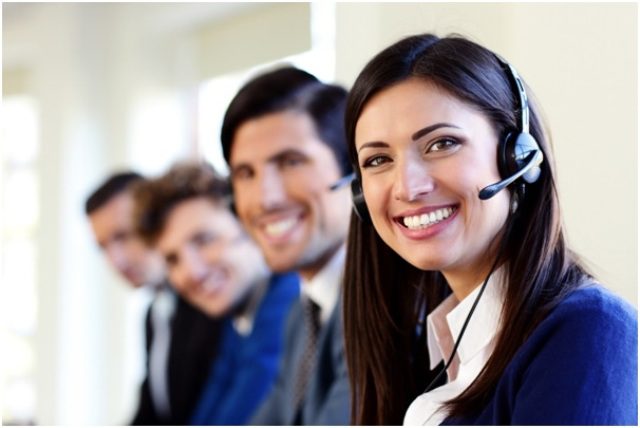 Image Source: Storyblocks
When it comes to marketing, the telephone has not lost its significance as businesses still rely heavily on it even with the advent of the internet. For those who are yet starting out with their small business, telephone marketing can help them generate more than their expected share of the global market. Below are tips on how to improve your business' performance when it comes to marketing through the telephone. 
Prepare A Greeting Script – Ensure that enquiries are handled properly and having scripted greetings is one way of letting your customers know that they are in good hands. When running a promotion or driving leads to the office numbers and you don't have a regular telephone receptionist, have the task outsourced to an established virtual receptionist. The right service provider's qualified personnel can work with customized greetings, all they need is to be fully briefed about your business. Rest assured that all calls will be handled professionally. Be more informed about this type of service by dropping by https://www.receptionhq.com/ and read about their extensive list of essential services which also covers scripted greetings.
Give Informative Answers – It is important that whoever picks up the phone is knowledgeable about the business' service or product so that when a potential customer make that call asking for specific product information, her or she will get the right answers. As there will be cases when calls will be answered by a person who just happens to be near the desk where the phone is ringing, he or she may not have the right information the potential customer is looking for. It is then best to outsource all incoming calls. This ensures that a fully-briefed receptionist will answer every call and every query correctly, and you will have the option to halt the service anytime you wish to. It won't help the image of your company if someone tells the customer to call another number or to wait for someone to call him or her back.
Conduct Surveys For Customers – You will be surprised to find out how useful surveys are and why you should have a professional handle this. Learn more about your customers' experiences with the company and be able to find out if there are glitches in your service you will have to remedy by taking surveys. The sooner those glitches are taken care of, the better it will be for your business. More than simply answering calls, a virtual receptionist is also perfect for this job. Expect that any telephone marketing campaign be well implemented with someone who is trained to professionally handle calls to existing customers to ask a few short questions.
Have Calls Answered Promptly – Phone calls from customers may be inconvenient especially when made out of office hours, but it plays a big part in being able to win over or keep your customers. A prompt response ensures that the caller has a positive experience. Forget leaving it to the answering machine. Customers prefer to talk to a human being even in the wee hours of the night or morning, and established call answering services guarantee that incoming calls be picked up in 5 seconds.
As a powerful marketing tool, the telephone is an indispensable tool you should not do without. If you are hesitant about your phone answering skills, it is best to leave it to the professionals and one good way of doing this is by contacting a leading call handling company who can make sure that your leads are converted into sales. Because they have many clients, they can spread their costs and give you a first class cost-effective service at reasonable rates. You get to have a reliable virtual reception service that doesn't require a binding contract and even allow you to have a free trial to see if the service they give you is the right match.