Enterprise's workloads, in today's consumer-driven technology sphere, have become difficult to manage manual human efforts. Consequently, the need for cloud computing technology is on rise, which further leads to make IT operations management more complex and challenging. A single IT manager alone cannot manage the IT operations within an organization. That's why enterprises are looking out for high-tech 4D data centers infrastructure providers that can handle IT operations of companies and let the business operate smoothly.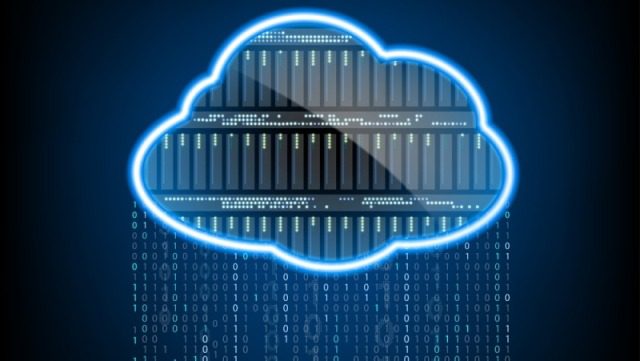 Data Center Infrastructure
Data center infrastructure is the core hardware or physical-based resources and components, established to handle every aspect of IT operations within an organization. The infrastructure has high-level physical security, redundant mechanical and electrical design, numerous fiber entry paths to data center building, and the building most probably are located in diverse seismic zones. It also has all IT infrastructure devices, technologies, and equipment that comprise a data center.
The building of a data center has the following components:
Servers, Computers
Networking equipment like switches or routers
Security – firewall or biometric security system
Storage like storage area network (SAN) or backup/tape storage
Data center management software/applications
The data center infrastructure also has non-computing resources, including cables, power and cooling devices (air conditioners or generators), internet backbone and physical server racks or chassis, etc.
Mainly, government agencies or large companies run data centers that are also used to provide a fast-growing cloud solution service for private and business applications. The American National Standards Institute (ANSI) has defined an indicator of the security level, which is provided by the 'tier' rating. In India, a large number of Data Center tiers are available with tier ratings.
Data center infrastructure management
Data center infrastructure management (DCIM) is IT physical infrastructure solutions. Data center agencies use DCIM to optimize performance, efficiency and their business value. DCIM can help decision-makers measure, monitor, manage or control data center usage and energy consumption of all IT-related equipment which includes storage, servers, and network switches.  It also controls the energy consumed by the facility infrastructure components like power distribution units (PDUs) and computer room air conditioners (CRACs).
Why is a Data Center Important for Business?
Over the years, businesses and technology have contributed each other in their growth and advancement. Business growth is fully dependent on technology. And technology is advanced to provide apt solutions to meet every new businesses requirement. Data Centers have been around since the dawn of the first computer. And today, they outsource their data center operations, desktop management, network, and voice networks.
Let's discuss why data center is important for businesses.
Security
Security of their organization, including physical assets, is one of the important features clients require in a Data Center. A data center agency ensures complete security like all physical access is controlled, identities are confirmed via biometrics, and all activates are video-recorded. The service provider provides a dedicated space to each client with the required security level.
No Infrastructure
When a business avail services of a data center, it don't need to invest in infrastructure. The data center agencies handle every aspect of IT operations within organizations. They provide customized solutions and tailor their services according to the demand of their clients. In case the infrastructure costs increase excessively in compared to total spending, most small and even major corporations save capital on hardware.
Uninterrupted Power Supply:
Data Centers have uninterrupted power supply. Thus, there is no chance of any interruption in power supply that further leads to higher server uptime.
Multiple IP Providers
For every e-commerce business, high-speed internet is a must. When we talk about the reach that every online business require, multiple IP providers placed at one location is more useful rather than choosing individual connections. Enterprises can save by simply renting connection for a certain period rather than purchasing a dedicated line.
Processing and Storage:
No doubt, multi core processors are available in today's market. But, a data center agency can increase the processing speed in hours. It can provide additional storage as per the client's requirements let you have customized hardware at a price lower than that of the actual equipment.
How to a Choose Data Center Agency?
Choosing the right data center provider is essential, as your entire data security will depend on it. Before selecting any company, you should make sure whether all data center operations interact correctly and that each element of the data center is secure. Also focus on the data center tiers i.e. like you need Tier 1, Tier 2, Tier 3 or Tier 4 data center. Tier 1 data center is good for small businesses whereas Tier 4 is suitable for hosting mission critical servers. Do take in account these important points when signing a deal with a data center agency.
Location – Make sure the data center infrastructure is located at a place with minimal chances of natural disasters.
Reliability – Evaluate the SLA (Service Level Agreement) deeply. Make sure if it guarantees maximum network uptime, power service, and temperature stability.
Network Connectivity – Check whether the service provider has a large ecosystem of clients who are already interconnected.
Scalability – Ensure the data center is able to meet future needs as you may likely to expand your business in the future.

Wrapping up
Are you a small business, getting worried about complex IT operations within your organization and the amount of hard work you need to do? If so, avail the services offered by a data center agency. The right data center service can reduce the IT complexity and take your business to a whole new level.