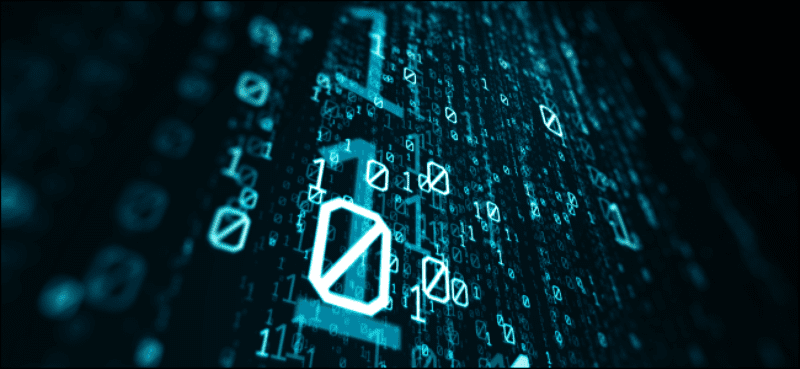 Almost everyone uses a computer to perform core tasks like checking emails, creating documents and saving them as well. Consider that you have created a text file with some information in it. What do you do to save it? You simply click the save button and the document gets stored in your system memory. In other words, it occupies a chunk according to the size it has. Does data get stored in the same form that we create it in? The answer to this question is no. Just like as the companies use business intelligence tools into their day to day working, developers in the software industry also use quality tech tools. A computer does not understand alphabets, characters and other forms of text. Information is stored in the computer in the binary form. When you talk about binary form, it is a combination of zeroes "0" and ones "1".
Looking at an example
Consider that you have typed the word "hello sir" in a text file and saved it. The phrase "hello sir" would not be saved in the original form in the system memory. Instead, the text statement would be converted to a combination of 0 and 1. This is simply because the computer memory does not recognize text statements. The data that is stored in the storage is stored in the binary form.
Binary Translators provide the correct conversion
It is simple to understand that every form of information is stored as a combination of 0 and 1. Some people do question about how the conversion process is executed. A lot of logic is applied and it is not as simple as it seems. Each character has a binary form. For instance, the character "a" would have a specific combination of binary digits. Hence, when a word is being converted, the conversion takes place character wise. Once all the characters have been converted, the binary form is stored. Apparently, when it comes to performing the conversion manually, the process is quite cumbersome. Hence, binary translator is a more preferred option. This tool is very simple to use and the conversion takes place in a hassle free manner. You need to begin with the content uploading step. Most converters offer two alternatives to upload the content. The first alternative is pasting the information in text form. Simply open the required text file, copy the content and then paste it in the provided text box. The second option is uploading the file directly. Click the browse button and the related text file would be uploaded.
Converting the text to binary form manually is a very tiring process. You need to check the binary code of each character and then complete one word. Similarly, the binary code of each sentence would be written character wise. Even people who are aware of all binary codes and carry sound technical knowledge would count this as a tough ask. Thus, a much better option is using a binary translator.
Reasons for popularity of binary translators
The field of data storage is growing with an unbelievable speed. For a software professional, it is an important aspect to understand how data is stored and interpreted. As it is mentioned above, the system memory does not understand characters and text. The only language it understands is machine language which comprises of binary numbers. Here are some core reasons why this translator is amazingly popular in the tech world.
Understanding of system data storage
The computer is a machine and it stores information in the binary form. For instance, consider that you want to see how the word "informatics" is stored in the memory. Using manual methods, you would have to check the binary code of each character and then combine multiple codes. This is a time consuming procedure and carries the risk of making errors. By using this translator, you can check the binary conversion of various letters and words.
Several conversions performed without time consumption
Consider that you are an information security expert and you want to see how the system stores encrypted strings. At the basic level, you would need to perform several conversions to check the binary combination of different words. It is not possible to convert each word manually particularly if you are running out of time. Using a binary translator is a much better option. This tool helps in performing several comparisons without consuming long time frames.
Easy user interface
There is nothing difficult about using this tool as it has a very easy interface. Once the text content has been uploaded, the translation would convert the text statements to the binary form. The tool does not have any advanced options. You only have to select and upload the text to be converted. All the other tasks would be performed by the converter.
Summing it up
Through a binary number translator, you can convert several text statements at the same time. If you want to see how text is saved by computer, this tool would surely come in handy for you.
About Author:-
Ahmad have 5 years of experience of writing articles on Tech, SEO, Sports, Software testing and Health Care. He loves travelling and reading. He successfully manage a team of digital marketing at Softo.org.