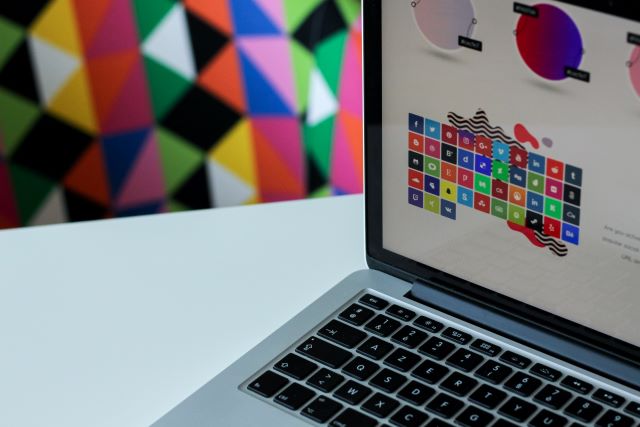 Are you a designer who often wonders that with the advent of artificial intelligence in design and another field, your creativity and skills will no longer be needed? Well, you may be mistaken in this case.
Undoubtedly, as the world is gradually moving toward automation, every industry is experiencing the spectacles of artificial intelligence and its contribution to changing the world. In the wave of discovering something new, the design and marketing industries also explore how AI can ease their work.
Artificial intelligence owns a place in almost every industry. From writing to designing, automation fits it all. Concisely, artificial intelligence goes from completing every task manually to getting it done in just a few clicks. It still requires direction from knowledgeable people but expedites the overall process greatly. professional logo design services.
It may appear appealing and time-trimming, but actually, it's not. In terms of graphic and logo design, depending completely on AI can disappoint you. In this blog, we will discover how artificial intelligence is bringing some vital changes in the logo design industry:
Broadening Creativity Grounds
Creativity is fuel for the graphic designing industry. It can be challenging to develop a unique logo idea or design. It is where AI steps in and helps you in creating remarkable logos. They come up with niche-specific, unique, and new designs within a short time frame.
Better Than Designing Tools
Using designing tools requires extreme focus and perfection as well. Nevertheless, the case is different when it comes to artificial intelligence. It does not require mastering any skill or perfection in using tools. AI graphic designing is about inputting the right command and getting the best possible results.
But, it is better not to rely completely on AI for logo and other graphic designing tasks, as there are major drawbacks of AI graphic designing, which we will discuss later in this article.
In-Depth Research In A Few Seconds
Regardless of the field, an in-depth research is key to creating attention-grabbing and unique stuff. Unlike mundane research speed, artificial intelligence can go through thousands of design and logo sources in just a few clicks.
Not all designing AI functions best in terms of research, but it is always an exception. Once you enter and run the command, the AI will dive into several designing sources on the internet and fetch the most appropriate one for you.
However, you can always modify these logos according to your requirements. Seeking design guidance from AI is sensible, but copying the same design may compromise your work quality.
Remarkable User Experience
User experience is the king in all the branches of marketing. If your product, services, website, design, and even business do not satisfy the user, nothing is worth spending time and investing money on.
AI in logo designing gets a complete 10 in terms of providing the best user experience on the fly. They help the designer understand the user's taste in design, colors, and styles. Once the designer is clear about the user's point of view, he can easily create a competitive market logo for the respective niche or brand.
Variations
Variation drives creativity. When designers cannot come up with something striking, AI can greatly help and provide adequate inspiration or references.
With several options before you, you will automatically start brainstorming and come up with something worth praising. Moreover, it requires less time as well.
Limitations Of AI In Logo Designing
AI design tools are no less than one-hit wonders, but there is no circle of fear for the designers. AI in logo designing can do its best to serve designers and help them improve their designs, but it can never replace them. You must be wondering why? Here, we will highlight some of the limitations of AI in logo designing:
Lack Of Human Touch
No matter how smart, a machine remains a machine. The lack of human touch is something an AI logo can never have until modified or edited by a graphic designer. An AI-created logo can offer user experience and remarkable designs, but it will still lack that human touch.
However, several companies, particularly startups, are considering using AI-generated logos. They are least bothered about the overall quality and class of the logo. All they see is that the amount is 0 dollars.
According to a study, logo design is one of the most expensive assets a company can own. The maximum cost of a creative and branded logo is thousands of dollars, which is why startups consider going the AI-generated logos.
Cannot Solve Problems On Conceptual Levels
Among several limitations, critical thinking on a conceptual level is something you cannot expect from an AI. It can never do what a designer is capable of doing. In terms of designing assistance, AI is a hero. Nevertheless, in terms of creative logos or graphic designers, it's a zero.
Logo designing is not just about combining colors, themes, elements, and typography. It is how the customer identifies your business or if it is worth being a brand.
Does Not Feel Realistic
Undoubtedly, AI logo designs are cost-effective and take less time, but there are some things you can ignore. Your logo is not merely a design; it is your brand's identity and must feel original.
In contrast, the logos generated by AI feel fake, and every time you see that logo, you will feel something is amiss. The major limitation of AI logos is that their generated logo lacks the human touch.
However, a crucial fact that should not be overlooked is that AI cannot be correct every time. At times, you may come up with something that isn't relevant to your niche or search. For instance, suppose you are looking for a hairstylist logo, and the AI comes up with something related to a hare stylist. It is a waste for you because it is changing the entire meaning of your brand.
So, it is better to keep your senses working when searching for a logo for your business. However, it is always a great thing to avoid relying on AI for your logo.
Bonus Tips – AI Is Helpful, Not Reliable
Getting help from AI to create exceptional designs is a smart move. Nevertheless, do not consider relying on it completely. The reason is that it may suggest to you the same logo already owned by businesses out there! It can be risky and welcomes copyright problems. Therefore, it is always better to take the AI-designed logo and add that human touch and typography to it. It will save you time, giving you a creative logo sideways.
Final Words
The future of logo designers may be in jeopardy but not entirely, as AI still needs to be trained in things like problem-solving on conceptual levels. When it comes to logo designing, AI can be a great apprentice, and the designers will remain irreplaceable sorcerers.
There is no doubt that AI is having a transformative impact on the world. For designers, it has made the designing process simpler and stress-free, but it cannot completely take over the industry.