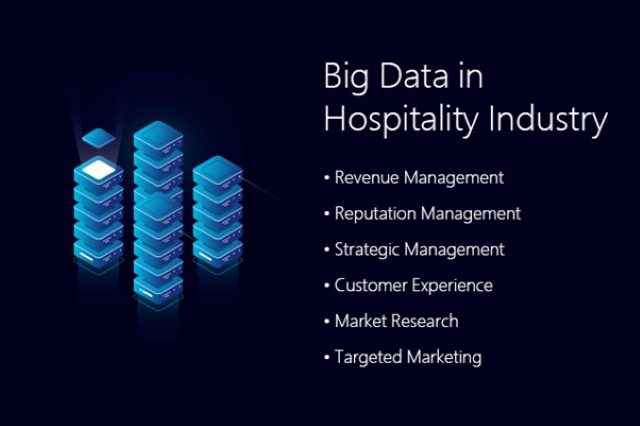 Big data analytics evaluates a huge volume of information to fetch meaningful and beneficial information such as concealed patterns, correlation, current marketing trends, and significant customer preferences that can help your business flourish with informed and better decision making. This advance analytical system from adoption and change management strategy assists enterprises and companies in incorporating predictive methods, gathering new information, and devising statistical algorithms to simplify the complex segment.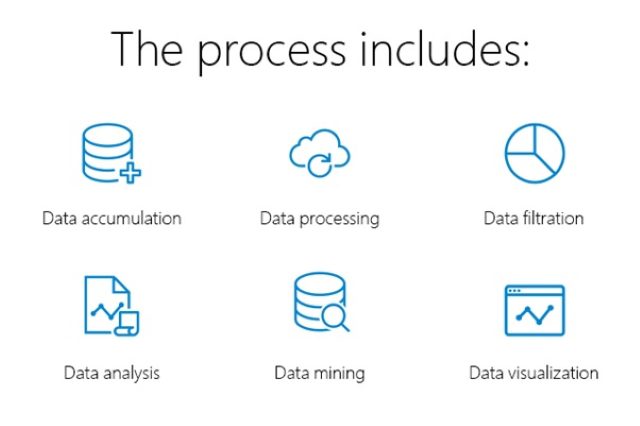 Today, a wide range of industries are counting on Big Data Consulting Services for streamlining their business. This has been why Big Data Analytics Solution Providers are immensely being sought after in any marketplace. The same goes for hospitality management. Big data in the hospitality industry or IT Solutions for Hospitality Industry are gradually forming the fundamental base of this business domain.
Brian Whitman, co-founder of Echo Nest said –

"We crawl the web constantly, scanning over 10 million music related pages a day…. Every word anyone utters on the Internet about music goes through our systems that look for descriptive terms, noun phrases and other text and those terms bucket up into what we call "cultural vectors" or "top terms." 
Change Management Consulting Services in Hospitality Industry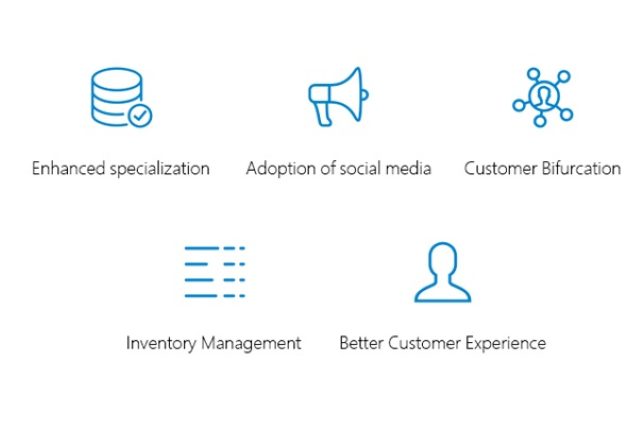 The net worth of big data through change management consulting services has been predicted that it will reach up to $103 billion till the closure of 2023. If we calculate the worldwide database, major European countries are the maximum consumer of hotels and leisure services. For an upfront example, you can consider that hotel chain Marriott has started using big data analytics, and it has been able to optimize its price structure at optimum and standard rates that facilitate the customers to choose the service without any hint of a second thought.
Menka Uttamchandani, the company's vice president of business intelligence, said

"Every company has massive amounts of data – it is what one does with that data – such as providing relevant dashboards, click through deep dive actionable reporting and analytical insight that can foster a competitive edge."
So, let's summarize the benefits of Big Data Analytics in the hospitality industry:
Enhanced specialization: There are multiple industries that offer services as per the relevancy of the customers, but the hospitality industry cannot rely on the subjective database to figure out the consumer's interest. Big data analytics brings an acute solution to the problem. It serves the specialization packages and allows the customers to recognize the travel structure and practices along with schedule and time intervals. Thus, hospitality IT services Providers are gaining broad acceleration in the hospitality market.
Adoption of social media: Today, no business has adopted social media for growth and prosperity. Online social media platforms have become a sustainable method to stay connected with clients and customers. With the online availability of the brand, the customers can put down their problems, queries, questions, and concerns through social media.
Customer Bifurcation: Regardless of the industry you are in, the audience would matter the most, and to acquire benefits, it is fundamental to characterize, bifurcate and recognize the clients. Most prepared business reps can get a fundamental view of a client's consumption. To know unequivocally about clients and put them into a class, you need to follow their ways of managing money over the long run. By this, the preferences of the clients will be known.
Thus, precise data analytics will encourage the hospitality and hotel business to personalize the service, consumer behaviors, and response to social media platforms, eventually enhancing their strategy for business.
Inventory Management: Big Data analytics helps you leverage inventory management by keeping a track record of purchase, deployment, delivery, product exhaustion, and investment. Thus, Hospitality Software Development Services are very vital for the hotel industry.
Better Customer Experience: There is no doubt that Big Data analysis's contribution to the customer is sufficient to lubricate the business system and broaden the customer experience. Hospitality IT Services Providers are the ultimate solution to getting the job done.
Impact of Big Data Analytics Solutions Provider
Encourage Promotion & Marketing
Be it any industry implementing Big data analytics, the efficient promotion and marketing to enhance the business growth always follow along. The data analytics enable the sale and marketing group to converge the focus on certain metrics and hospitality parameters in the customers' interest, eventually uplifting the promotional and marketing campaign. They use the data and valuable information to increase the benefits and channelize them to create attractive promotions for the customers.
Better Output of the Effort
Hospitality management is often upstream swimming for hotels and other enterprises. The technology simply gathers bulk database and fetch streamlined output to manage the business process. Thus, Big Data Analytics Solutions Provider offers IT Solutions for Hospitality Industry that could make the tasks easier and simpler.
Wrapping Up
Even though Big Data analysis is in the sanctioning stage in the lodging business – it offers a class of services for visitors. Big Data Analytics can oversee any kind of information, little or huge, in the hospitality business. Even though it is an enormous lodging network, Big Data Analytics can help all through everything. Try not to pass up Big Data in the business to be in front of this vicious competitive era.
Conclusion:
"The experience with LUCA has been very profitable, we are very satisfied, and we believe that it represents a very successful application of Big Data in the world of tourism"

Oscar Luis González, Global Marketing Director at Iberostar Hotels & Resorts
Thus, we can jump to the conclusion that there is no industry that can survive without analyzing bulk data and extracting meaningful insights and output from it. The hotels and tourism industry needs to adopt transition t to the cloud that rolls up the sleeves and delivers the best to maintain their competitiveness, and Big Data analytics is a major vector for it.
About Author:-
Michael Donald is a senior technical consultant at change management consulting services provider, Bitscape. He has unified experience in adding values to the existing technological architecture of various businesses. During his professional journey, he has tackled a wide range of challenges and has built the ability to work through challenging issues for any industry.