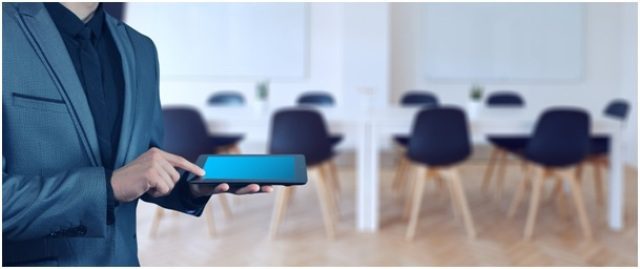 Are you planning an important meeting for a conference? Perhaps you just want to set up a presentation for a client that goes off without a hitch. If you are looking for technology to help out, there are a few applications and programs out there that can simplify your business meetings. However, it's also about the location and what you choose to present at your meeting.
Here are some of the things that top business professionals do for their business meetings.
Projectors Must Work
If you want to make sure that your presentation can go off anytime, anyplace, then you should use your own projector. There are plenty of portable projectors that you can bring with you. These should be able to hook up via USB or HDMI to your laptop. With a projector, you won't need to hook up to a TV. You simply need a blank white space to project your presentation on. This is a great workaround if you want to preclude any tech problems at your meeting.
Pick the Right Location
When you are away on a business trip, then you need to pick a location for your meetings that has the right tech for your setup. If you want a boardroom style meeting, then you should stay at a hotel with business amenities. For example, if you are looking for Princeton hotels that work for business meetings, then you should look at the Hyatt Regency Princeton because of its business lounge and meeting rooms. You can easily set up any kind of meeting with your computer and the high-definition screens in these rooms.
These types of hotels were made to help out meetings with all type of connections and abilities. You can hook up your computer to a television or project it using the A/V equipment at the hotel. Hyatt hotels also have reliable free WiFi connections. You never have to worry about being off the grid when you are trying to give a presentation or network with others from your conference.
Check the Tech Before Starting
You should do a run-through of your presentation beforehand. This is an important step because you never know what will happen during the meeting. However, you can prepare for problems by setting up early and making sure that the audio/visual experience is optimal.
The type of venue equipment makes all the difference when you are setting up a business meeting. If you don't have the right connections for the television or you aren't able to hear your presentation's videos, then you can set up an alternative or look for a workaround before the meeting starts.
Choose the Right Apps
With newer presentation software, you can take your presentation with you anywhere. This means that you can set it up from your cloud and even conduct remote meetings from your hotel room as you need. These meeting apps make it easier to connect to clients, teams, and colleagues when you're on the go. You can collaborate easily using these apps as well to set up meetings and share your screen.
Try Voice-Activated Software
The new meeting rooms have WiFi-enabled hot spots that can respond to your voice. These are new developments that allow you to connect everything just by saying certain commands. You can customize these rooms to fit your configuration and improve your meeting experience. You'll be able to impress any client with how savvy you are using voice to connect all of your devices and those of your meeting attendees.
Data Collection
If you are setting up a presentation at a big event, you want to be able to capture the audience's attention and get some feedback from them. There are new interactive programs that allow you to send surveys and questionnaires or comment cards after the meeting via email or just by text. These are important for understanding what you did right in a presentation as well as what you can improve upon.
Set Up Digital Calling Cards
For those who are looking for a follow up, you shouldn't just have a business card. What if you had a website or application that someone could get in touch with? This is important for today's mobile world. You should have a mobile calling card that provides attendees with a quick way to find you once the meeting is over. You can hand out your website at the presentation or even share your presentation via email or by text message.
Book Meetings Faster
There are new apps that can connect to your planner that allow you to set up and share your calendar. You can now book small meetings with those in attendance at a conference just by sharing your calendar.