As you know, file deletion is used frequently to release free space on the target device. However, people tend to make some mistakes during file deletion – they may delete useful files accidentally. On this occasion, how to recover permanently deleted files becomes the thing that people care the most about.
In the following content of this article, I am going to tell you how to recover files deleted on Windows 10 in different ways. If you want to recover deleted files from Windows 10 for free, please keep reading.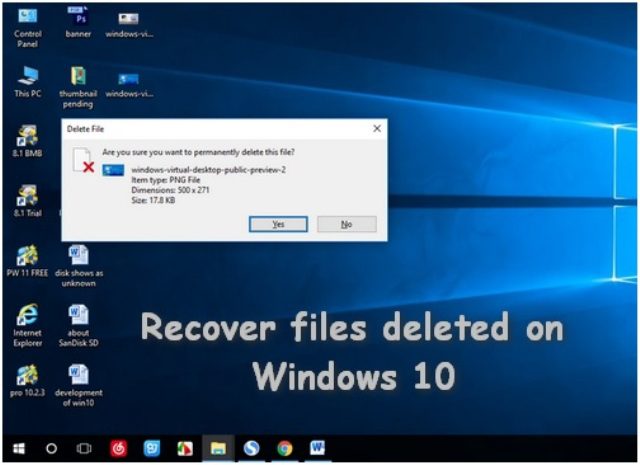 3 Easy Ways to Recover Files Deleted on Windows 10
If you have deleted files/folders with useful information on Windows 10 by mistake, you must want to get them back, right? In this part, I'll answer the question – how do I recover permanently deleted files from my PC – for you.
Way 1: Recover Deleted Files from Windows 10 Recycle Bin
I advise you to check the recycle bin at first after deleting files unintentionally. That is because sometimes, the deleted files are only moved to recycle bin, not marked with deletion tag yet. Checking recycle bin is often a great way to recover files deleted accidentally and recently. If you are lucky enough to find the deleted files/folders in recycle bin, you should follow the tutorial given below to accomplish recycle bin recovery.
How to restore files from recycle bin:
Double click on Recycle Bin icon on the desktop to open it (or right-click on the icon and choose "Open").
Locate the file you need (look through the items here one by one or use recycle bin search tool to find an exact file by filename).
Right click on the file and choose "Restore" to put it back to its original place (or you can select the file you want to recover and then drag it directly out of recycle bin to desktop or other locations).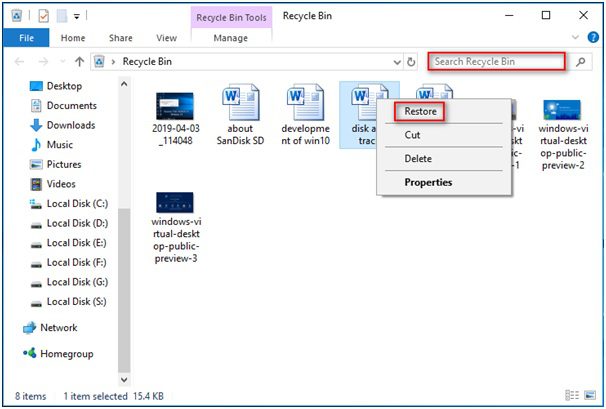 Way 2: Recover Shift Deleted Files with Backup
Deleted files not in recycle bin on Windows 10: what if you can't find needed files in recycle bin or you have deleted/emptied recycle bin out of habit? You must be eager to know how to recover deleted files from recycle bin after empty. Now, please allow me to show you the exact recovery steps.
How to recover permanently deleted files in Windows 10 without third party software:
Connect the backup storage device to your Windows 10 computer properly.
Click on the Cortana icon or search box on the taskbar.
Input "file history" and choose "Restore your files with File History" under best match.
Click on the "History" button to show all the folders that have been backed up with this function.
Choose the one that you need to restore and then choose a proper version.
Click on the "Restore" button to recover deleted files from File History backups.
If you haven't enabled File Recovery function in advance, you won't be able to recover files on Windows 10 with this method.
Of course, if you have made backups regularly with other back software, you can rely on that software to restore deleted data easily.
Way 3: Recover Deleted Windows 10 Files with Freeware
How to recover permanently deleted files with the best deleted file recovery software:
To recover permanently deleted files on Windows 10 with free software, you should get MiniTool Power Data Recovery Free Edition. Then, install it to computer/a movable disk properly (not to install it to the drive with deleted files).
MiniTool Power Data Recovery free edition is one of free data recovery software for Windows home users. With only three-step, users could recover lost/deleted/ formatted/corrupt files safely and easily. I'd like introduce the options you the main software interface of this software.
This PC: this module helps you to recover lost or deleted data from damaged, RAW or formatted partitions.
Removable Disk Drive: it main useful to recover lost photos, mp3/mp4 files, and some videos from flash drives and memory sticks.
Hard Disk Drive: this is designed especially to recover files after partition loss or deletion.
CD/DVD Drive:  it is only available to recover data from formatted or erased CD/DVD discs.
After that, you should follow this tutorial to recover files deleted on Windows 10 (the way to recover deleted folder on Windows 10 is the same).
Launch the software and select a proper function from the left side of the main interface (remember to connect the drive to computer before this if it is an external one).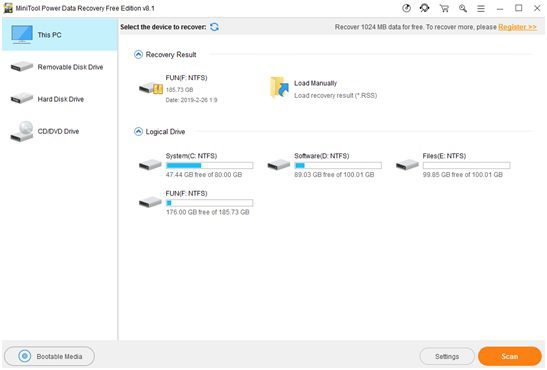 Select the specific disk/partition that contains deleted items from the right side.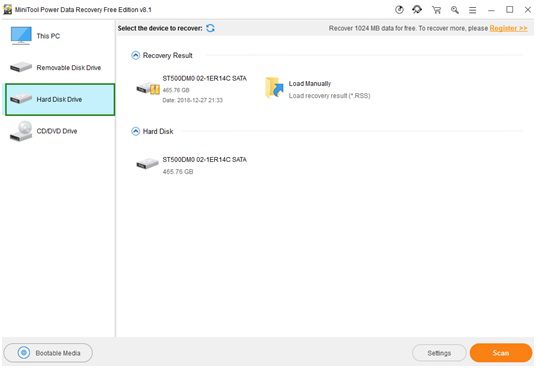 Click on the "Scan" button to start finding for files.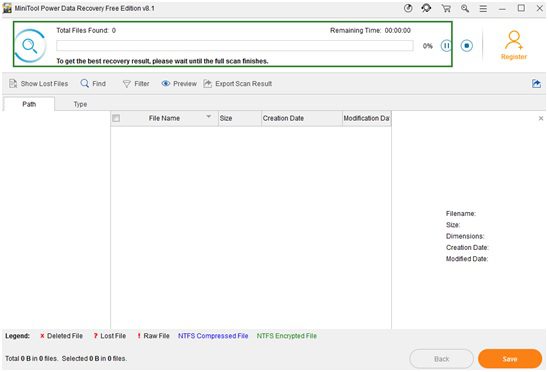 Check all the files you want to recover from the recovery result.
Click on the "Save" button to open the directory selection window.
Choose a storage path for those files waiting to be recovered and click on the "OK" button to confirm.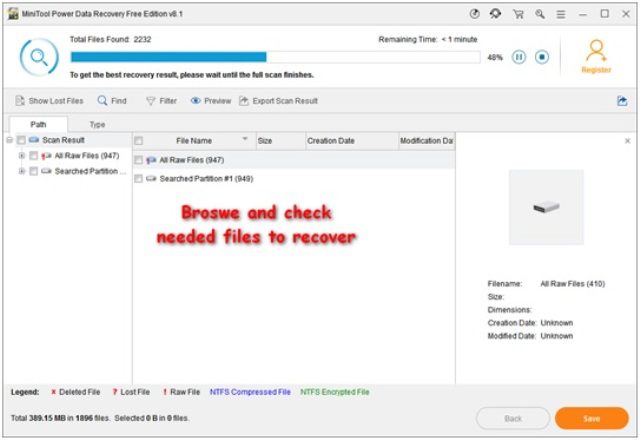 Wait for the completion of data recovery.
That's all I want to talk about how to recover deleted files on a Windows 10 PC.
Here are more details on how to recover permanently deleted files in Windows.