"Recently, I have saved a large amount of Excel files on USB flash drive. But, I accidentally deleted some files while trying to move them from a USB drive to my PC. I clearly know that I cannot recover my deleted data from Recycle Bin because USB deleted files are not able to move there. Can anyone suggest me how to recover deleted files from a USB flash drive?
In today's arena, data lost or data deletion from USB drive is a very common issue. As such USB drives are often used and suddenly it may become corrupted. However, USB flash drive is one of the most popular storage devices to store important files, pictures and other items. Some files might be lost caused by accidental deletion or formatting, device corruption, system failure and virus attack. Thus, to overcome all these issues users must have to recover permanently deleted files from a USB flash drive. In this blog, we will discuss how do you recover deleted files from a USB drive in an absolute way.
Common Causes of Data Loss Issue on USB Drive
There are so many reasons that may cause USB drive data loss issue. Some of them are discussed below:
Mistakenly or accidentally deleted files from a USB drive
Unplugged USB drive during file transfer process
File corruption due to some malware attacks
Fragmented partition structure on USB drive
USB drive has bad sectors and lost access to a file
Insufficient power supply to USB port
Files lost during Cut & Paste process
Manual Procedure to Recover Deleted Files From A USB Flash Drive
The clear way to recover permanently deleted files from USB flash drive using Command prompt. It is a Windows application available in all Windows OS. Follow the steps to retrieve files on a USB flash drive:
Plug in USB flash drive and press Windows key + R together to launch the Run program
Enter cmd and click Enter key to open the command prompt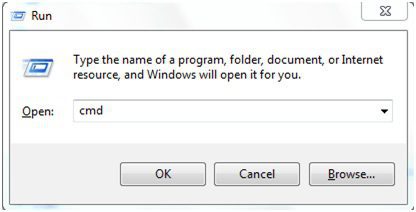 Under the Command Prompt, type chkdsk H: /f and press Enter key, Then type Y key and press Enter to proceed further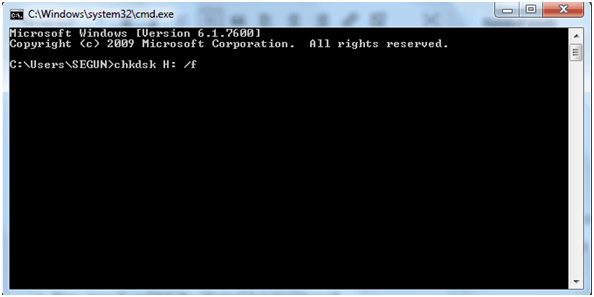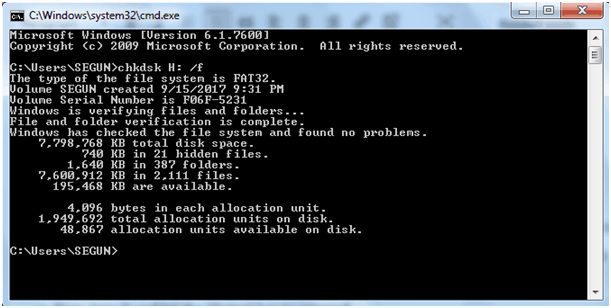 In the next step, type H (replace H with a USB drive letter) and again press Enter key
At the end, type H:> attribute -h-r-s/s/d*.* and press Enter (Replace H with a drive letter of USB flash drive) key
Wait for the process to be finished and close the Window.
After completing this process, users will get all the deleted files to a newly created folder on USB flash drive. But they can change the extension back to a normal format and make those files functional again.
However, make sure you replace "E" with drive letter of USB flash drive in steps above. Even users can also try out this fix on SD, HD, or other external device.
Professional Approach to Recover Deleted Files from A USB Drive
If the above-stated method does not work correctly, then users can go for a reliable third-party tool named USB Drive Data Recovery. It is designed in such a way to restore corrupt, lost and permanently deleted data from any USB drive. It is capable enough to recover permanently deleted files/ folders from a USB drive. Some of the following steps explained below:
Download and install USB Drive Data Recovery tool on your system
Now, the software will display two options such as Scan and Formatted Scan
You can choose partition and click the Scan option to view and recover data from USB drive
In the next step, the software will show the scanning report
Once the scanning process gets over, you can select folder and view complete data in right-hand pane of software. It will also provide the Item Count
You can view the entire data from the selected folder. All deleted files are marked red
After that, you have to select files or folder that you wish to recover and hit Save button to start saving the selected files
Next, choose the desired location from Browse for folder screen that appears and press OK button to begin the Export process
At last, the software will start the complete process
Finally, after implementing this solution users will be able to recover deleted files from a USB flash drive without any risk or data loss.
Final Thoughts
In this write-up, we have discussed a step-by-step procedure to recover lost or deleted files from USB drive. But sometimes users may face several issues while implementing the manual approach. Therefore, in this blog, we have suggested an automated solution, i.e., USB Drive Data Recovery Tool. It is a remarkable solution that helps to recover deleted files from a USB flash drive without any difficulty. Moreover, we have covered the complete working steps of the program in a better way.