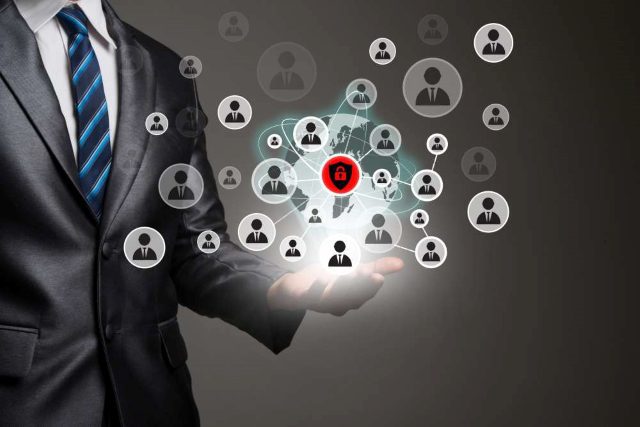 Over the last 2 years almost, uncertainty and unpredictability have been in place due to the COVID 19 pandemic. This has left a number of companies as well as employees in deep trouble as well as utter confusion. A level of attentive hopefulness is sliding into the technology industry. This is mainly happening in the case of both business technologies and IT professionals.
However, the year 2022 will be a remarkable one for the IT industry as it would shape the workplace across the world. Wanna know how? Read the article till the end minutely.
The Workplace Now Cannot Be Easily Defined
IT companies across the world are coming across innumerable questions regarding their workforce operations. After the COVID 19 pandemic, the entire IT sector shifted their traditional office or on-site operations to Work From Home Mode. Undoubtedly, this has led to several advantages and disadvantages which the companies need to deal with in 2022.
Furthermore, in the coming year, both psychological, emotional, business, and technological aspects will be taken into account regarding the workplace. Since IT workers have been working remotely over the last 18 months, several demands are coming towards the employers.
For example, they are asking for a 100% remote work facility or a combination of remote and in-office mode. The logic they are putting forward is that technology could allow working from anywhere, hence capitalizing on it will be the best option.
Some New Workplace Trends IT Industry Is Getting Accustomed To
We have jotted below a few workplace trends that the IT industry is following. Please note that all these are transitioning the concept of 'Workplace' globally.
Remote work has imposed some innovative requirements on the IT departments. Some of them are trying to coordinate the headquarters and spiders' web of residential homes vs satellite branches as well.
On the other hand, several firms are drafting solutions in order to manage the industry-wide pandemic effects. For example, a number of IT firms have included the work-from-home model as a permanent one for the employees.
In addition, the channel firms have reinstated the opportunities of selling edge security and hardware during work-from-home migration. Oppositely, the managed service providers are overseeing the myriad of residential nodes on the networks.
The pandemic situation has also motivated several companies for accelerating digital transformation efforts. A Global Survey of McKinsey has demonstrated that the firms have digitized supply chains, internal operations, and customer relations over 2-3 years.
In a summative note, it is possible to state that these are the developments that have revolutionized the traditional workplace. Office workers now are getting themselves accustomed to these new changes that would continue beyond 2022.
What Will Be The Future Of The Workplace?
Now that the vaccinations have started worldwide and safety measures are being taken, new plans are coming forward for IT workplaces. Needless to say that the entire business model for the IT industry is on a shift. As a result, it's very obvious that the "Workplace trends," and " Resource Management "  will also change drastically.
No other disaster has affected the global IT sector over the last 20 years as much as COVID-19 did. Even the 2008 financial crisis  was not fatal like the Coronavirus pandemic. Starting from work model to service line management, everything got swapped. Surprisingly, these led to a financial crisis which caused many job losses even in the prestigious IT firms as well.
In the above section, we have shown how IT companies across the globe are changing their workflow and work-channels strategically. Amazon's Virtual Customer Service that emerged a few years back is now one of the model-work structures. The optimistic news is that many other IT firms are also embracing this structure and generating potential good outcomes:
Accenture: For instance, Accenture is implementing new regulations and rules to make sure that employees are working happily. They are including fun activities, healthy competition, productive contests in the remote working structure to ensure work-life balance.
Genpact: Secondly, Genpact is considering the work demand, remote work integration, talent supply in post covid situation. For supporting the clients' requirements, this IT giant has developed digital solutions, reusable accelerators amidst the remote working environment. They are also enabling management capabilities to support the return-to-work programs.
Cognizant: Cognizant did something amazing taking into account the problems its employees might face. While the global pandemic situation is under control, commutation and social mixing are still at risk. Hence, Cognizant has offered employees both work from home or office and also a combination. However, the combination of both would depend on the client-Server Network type, security clearances or client approvals.
Infosys: Another IT leader Infosys had announced a permanent WFH solution for 50% of its employees. They have also started hiring and for different departments having flexible work from home models. However, the IT service major is looking forward to bring 20-30% of employees to the office. Although this particular plan is depending upon geographics, individual willingness, nature of the projects, etc.
Microsoft: This tech giant from Seattle is planning and working in a different manner. It has decided to make the work-from-home model permanent for some of the workers. They will be allowing their employees to work remotely without any restriction of headcount or working days. Not only employees, but also manages have got approval to work from home permanently.
The Ending Thoughts
That's all about how the IT industry is shaping the workplace worldwide…
So you see, the workplace and work pattern that is evolving worldwide involves the immense contribution of the IT industry. However, no exact method has evolved to predict the future of the workplace. But the present workforce trends give a clear vision of how it will impact the businesses. Of course, this involves a lot of hard work, planning, research, and analysis. There will be a failure of one model while
Having any questions for us? Leave them in the comment area below, we are waiting to hear you out. Follow our page to get more interesting reads on subjects like impact Information Technology in environment.
About Author:-
Emily Bryant is a professional content writer. She completed her graduation in Psychology from the University of Montreal, Canada. She is very passionate about writing in many journals and magazines. She is the owner and co-founder of Finance Team. She is also associated with many authority blog sites such as RSLonline, Dream Land Estate and Emblem Wealth.