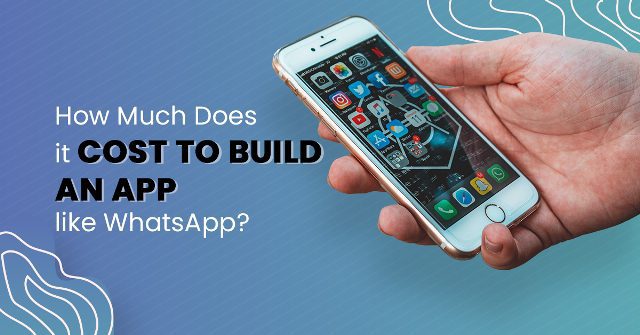 If you use a smartphone, whether it's Android or iOS, there are 99.9% chances that you use WhatsApp for instant messaging. Over the past few years, there has been incredible growth in IM applications like WhatsApp, Facebook Messenger, Viber, Skype, and WeChat. Among these IM apps, WhatsApp has turned out to be the most successful messenger app.
According to Statista, the monthly active user base of WhatsApp has reached 1.5 billion, which is growing rapidly with time. Its brilliant features and functionalities make WhatsApp the top choice of people today. Moreover, it is more secure, reliable, and private as compared to other instant messaging apps.
With WhatsApp, users don't face issues like forgetting the username or password or being locked out of the app. It connects the user's mobile number directly to the app. Also, it uses a social media approach by allowing users to add status updates just like Snapchat or Instagram.
If you have an idea of creating an instant messaging app, then you would want to know the cost involved in building an app that has similar features to WhatsApp. Well, you have come to the right place then. For final implementation, you have to take recourse of any mobile app development company. Prior we can let you have a brief idea about it.
Here we will measure the cost involved in creating an app like WhatsApp by considering several functionalities, cost of hiring programmers, designers, and testers. But, before that, let's take a look at the features that you might want to include in your instant messaging app.
Features to be Involved in an IM App
WhatsApp comes with a lot of user-friendly features. Thus, to meet its standards, you must implement the following features in your IM app.
Log in to the app with just mobile number verification
Auto syncing of contacts from your device
Automatic and manual data backup on the device as well as cloud
Media sharing like text, videos, audio, voice recording, contacts, etc.
Message reading confirmation
Video trimming for fastest delivery
Privacy options like Last Seen, Profile Photo, and Blocked list
Notification settings regarding conversation tone as well as a notification light, tone or vibration
Muting the chat groups, End-to-End conversation encryption
To include the above functionalities in your mobile app, it is crucial to understand the business model and architecture of WhatsApp.
However, an experienced mobile app developer can build a comprehensive app by adopting whether native or hybrid development (depending on what you prefer) supporting various functionality implementation in low resource consumption.
Cost Required to Create an App like WhatsApp
When it comes to developing a similar one, the biggest expenditure is incurred in the server infrastructure, as the app aims to connect with a wider audience. And the building cost depends on whether you want to include all the features or just basic features of WhatsApp. Also, it depends on the platforms on which you want to build the application.
Let's have a look at various features involved in WhatsApp to analyze an estimated cost for building a similar app.
As it is a cross-platform app, it needs to allow users to register and login on various devices. In Android phones, WhatsApp automatically reads and submits the verification code automatically.
The voice calling function was added to WhatsApp to attract more users. This VoIP feature is developed using the PJSIP library – an open-source multimedia communication library written in C.
Video calling has become one of the most crucial features for any mobile messaging app; even Instagram added this feature to attain users' attention.
If you want users to share voice notes, video files or images with your instant messaging app, then it won't take much time, as mobile app developers can easily develop a multimedia sharing feature with their proficiency and domain expertise.
As you are creating a WhatsApp-like app, it would definitely involve the messaging feature, whether it's one-on-one or group chat. Also, it should be enabled to send Emojis, GIFs, or Stickers, which can be achieved by using customized XMPP.
Well, these are the most critical features that every IM app must-have. Apart from that, some other features include contact sharing, notifications, live location sharing, blocked list, etc. Now, if we consider the most useful features and their build time, then it could cost you around $20/hour.
The cost of building a clone-app of WhatsApp also depends on the mobile app development service providers that you hire to build your app. Moreover, if you consider building the app on various platforms, then the cost would be different for every platform.
Conclusion
Developing an app like WhatsApp requires time, patience, and experienced mobile app developers, who are well-versed with the latest technologies and modern approach. We hope you get a precise estimation of developing WhatsApp clone with the above information. However, we suggest you take help from a mobile app development company like Infoxen that can build an app like WhatsApp in the minimum cost possible.
About Author:-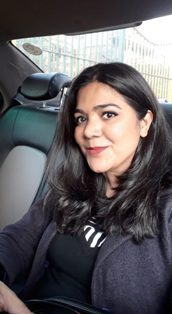 Poonam Singh is a senior technical writer and content strategist at Infoxen Technologies. She treasures her idle time by keeping herself well read about dominant web technologies & their implementation.She's passionate and enthusiastic to write on a multitude of technology domains for startups and continuously evolving enterprises.