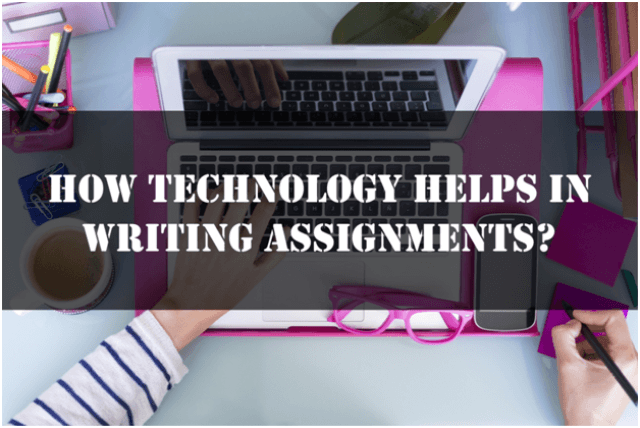 The great technological inventions and its use have raised the powerlessness for learning and many students are facing these problems. For improving the writing many educational circles are working but the solutions that they are suggesting are different from one and other. Numerous technical types of equipment and procedures are useful to getting help in writing the assignments for everybody whether it's a teacher or student. However, there are not technologies that can work for everyone; everything has a limit or concentration. We are discussing here the technologies that are focused on helping the students for improving their grammar for essay, report or assignment writing.
1.     Robotic programs can provide great advice for the writing of student:
Due to the high strength of the class; teachers are not able to give proper attention to students, and that's why they are losing their skills and getting weaker in the grammatical context. It is not teacher's fault as they are dealing with a class of numerous students and it's impossible for them to solve the problem of every student. Students that are worried about writing problem can get the help of complex and comprehensive programs that can remove flaws from assignment writings as well as offers feedback throughout the process of writing, that makes easy to find out where you have mistaken and you can frequently change it before handing over your assignment to the teacher.
Also Read:- 8 Necessary Digital Skills to Survive In Today's Technology-Driven World!
2.     Gaps can get filled by means of grammar tutorials:
It is hard to understand the principles of grammar for most of the students; even they have studied them in their class course. It not makes any link between the theoretical knowledge and placing it on the performance of real life work. Numerous sites are offering grammatical tutorials utilizing those tutorial students can find out the flaws. Tutorials provide exercises and activities for analyzing the engagement of students with knowledge. The software is also launched that offers students help through lecture regarding grammatical issues and their reasons and the ways of removing them. This kind of support by means of technology can definitely build confidence and interest of students for doing their assignments by their own.
3.     Make use of tracking for reporting the progress of students to teachers:
Software that focuses student's activities for producing the assignment or paper can be used by teachers for getting an idea whether the assignment is complete, corrected and belongs to the student only or not. One from the list of the software's is known as Essay Punch. It offers the process of writing to students and includes all the steps. The software can help the teachers as well for monitoring progress of students that what students are doing for crafting their assignments. Now many tools are available that just follows the instructions given to them, mainly students just have to say "do my assignment" and the software generate result in accordance to the given instructions. The software has changed the difficulty of students into the possibility, as they do the assignment of  student from starting till ending.
4.     Change writing into Multimedia experience:
Nowadays, for engaging the students various multimedia tools combine assignments of students with new and creative ideas. The students related to media got many assignments for shooting film and they have to connect it by means of poetry, they can take help from this multimedia technology for gathering a different kind of programs in such a beautiful and eye catching way. The tools require some investment for utilizing them in the best way. If teachers found the exercise of high technology activities in the work of student, they can charge them and probably students have to revise the course. So, just make it sure you are using it for the creative look, originality belongs to you be real and please your instructor.
5.     Employ Technology for collaborating writing assignments:
Technology has made a clear and easy sense through the collaboration of writing assignments of students with anything. There are many fields that offer students to generate and share feedback with each other and this is really useful in writing projects. One from the list of those products is Google drive that allows students to share their project work and to get suggestions about it. Writing for the teen is a tutorial material that can be used by the teachers and students for collaborative writing. This is a web server that is easy to use and considered as really productive.
6.     Craft Writing on a Tablet:
Today's standard tools considered by many classrooms that influence students for improving their writing are known as tablets. Students have to pass the writing criteria by means of offered course, and for that they can take help by downloading the applications for correcting their grammatical errors and the tools that can improve writing. Tablet is a tool that is easy to bring and one can do practice of their writing on it.
Also Read:- Tablet Vs Laptop: Which Should You Get Your Hands On?
7.     Find a real world application:
Researchers have examined that due to less writing, students are getting weak in grammar. Teachers must focus on emphasizing student's engagement with the real and original purpose of writing. Students can take help form web based tools for improving and getting an idea about the problem that they are facing and where they are facing. The category in which they are weak and the web could be a valuable tool for them for finding it.
About Author:
Katie is a content writer at AssignmentMaster UK firm. She covers content writing, Assignment writing and editing. Katie is Graduate from London University with a degree in literature. She previously worked as a Freelance content writer.