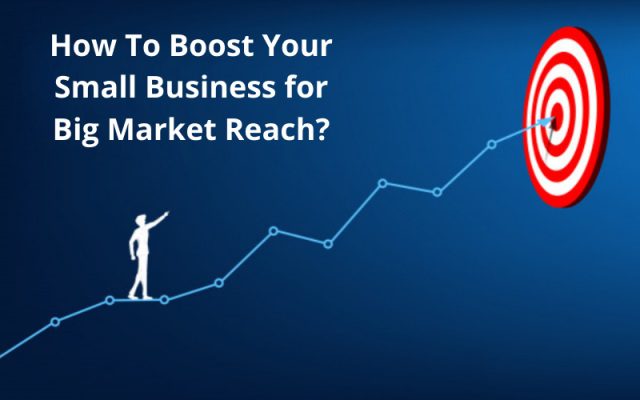 Marketing today has become a very crucial aspect in today's time for any business out there. Doesn't matter what type of business you are having small or large, you need to end up adopting the marketing strategies to make your business success among many.
But to make sure your business ROI increases with time, you as a small business owner, you need to make sure you are implementing new tactic as per your marketing requirements. Because as marketing evolves, your small business marketing strategies will change, too.
How to implement a great marketing strategy for your business?
If you are not implementing marketing strategies for businesses your business can go stale. There is no business in the market that does have competition out there in the marketplace. Competitors always try to find the best ways to market a small business. So, it is best for you to market your business by implementing the latest marketing strategies, otherwise, your customers will get tired of you.
Here is how you can  improve marketing for your small business:
Identify your competitors marketing strategies:
The very first thing before implementing your marketing strategy is to look at your competitor's marketing strategies. Just look at their strategies like what action plan they are implementing to attract customers as their tactics might work for your business approach.
For example, if your competitors are posting Facebook ads, you might also consider the same as there are small business internet marketing apps that allow you to perform all the work from your end. The app like groost. will guide you at every step of the marketing approach without any need for hiring the third party.
Be on at least one social media platform:
It is a known fact that how important is social media marketing for businesses out there. But it does not mean you have just made an account on social media platforms and the work is over. You need to get updated with new social media marketing tips and tricks for marketing a new business or an old one.
On social media platforms, update your account information to make sure to change the business information if anything changes. Try to use the platform as much as you can by placing ads or normal informative posts according to your business niche that lets customers buy from your online store.
While posting social media posts, don't go for updating old content; try to go with fresh and unique content and try to post regularly as it keeps you in front of your customers. Let them know what your business is all about and what your business is up to.
Add blog section on your website:
Adding a blog section will work as it will help your business reach people and help you to be there on the first page of the Google SERP. Content has a very crucial part to play as it lets you reach out to a large set of audiences.
If you are adding a blog section make sure to target your business keywords. Also, make sure to write 1000+ words as the more you write the more it will help Google to rank your unique content. It will take time but it is the best organic approach to work for.
People love to read content or we can say blogs online if they need information regarding particular things rather than asking each other. The online platform is the best and trustworthy these days to get exact information. Thus, all you need is to create content that attracts the audience you wish to sell your business to.
Writing content is not just the end its promotion is equally important. It is a great way to build page authority. Just share blog posts on different locations than you can directly advertise a product or service.
Go for writing a guest post:
If you are implementing this approach you are on the right path for local small business marketing for promoting your business online. Guest post is basically other people's websites where you can write articles that they can publish on their website.
Guest post will basically help business by:
It helps you establish your brand as an authority in the space.
It helps you to get backlinks to your website from popular, other high-ranking websites.
Guest post will take your brand directly in front of your target market
The guest posts also allow your website's search traffic increased by 20%. So implement guest post strategies accordingly.
Email marketing is also a great way and a cost-effective way to market your brand. And if you want to start with this approach you can hire experts (who are professionals) in making email-ads, Facebook marketing, etc.
Otherwise having a basic knowledge of how to implement the marketing strategies can help you do the same at your end. All you need is to do research a bit. Implementing such a popular approach helps you keep your subscriber up to date with the new marketing strategies that your business is implementing to attract customers. It will not only help you get new customers but also will encourage your old customers to visit or site and buy.
From a technology, email has withstood the test of time as a communication channel. From marketing, perspective email has a higher rate of conversion than any other channel. It is the leading marketing channel among all in the internet marketplace.
Wrapping up:
If we talk about change; it is one of the hardest things for the owner pf a small business. You must explore new things and get ready to adapt or to implement changing trends in the marketplace. We know for a small business it is difficult to implement changes as there are other important factors to consider. But doing so will help businesses to improve their competitive position.
Using these marketing strategies will help businesses to reach to the audience without making many efforts. Thus, it is the right time for businesses to work in bringing their businesses online a well as to make their business reach more customers increase their brand recognition and let customers buy their stuff.
Bring your brand online, implement the marketing strategies, try to use the marketing apps for social media advertisements by yourself and save money from hiring a third party.
About Author:-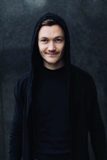 Marek is the CTO of a popular marketing app groost. With years of experience, he has been able to bring up the marketing solution through an app, it guides you at every step; how to advertise your business on any platform by getting required guidance for executing the best strategies according to the business niche.