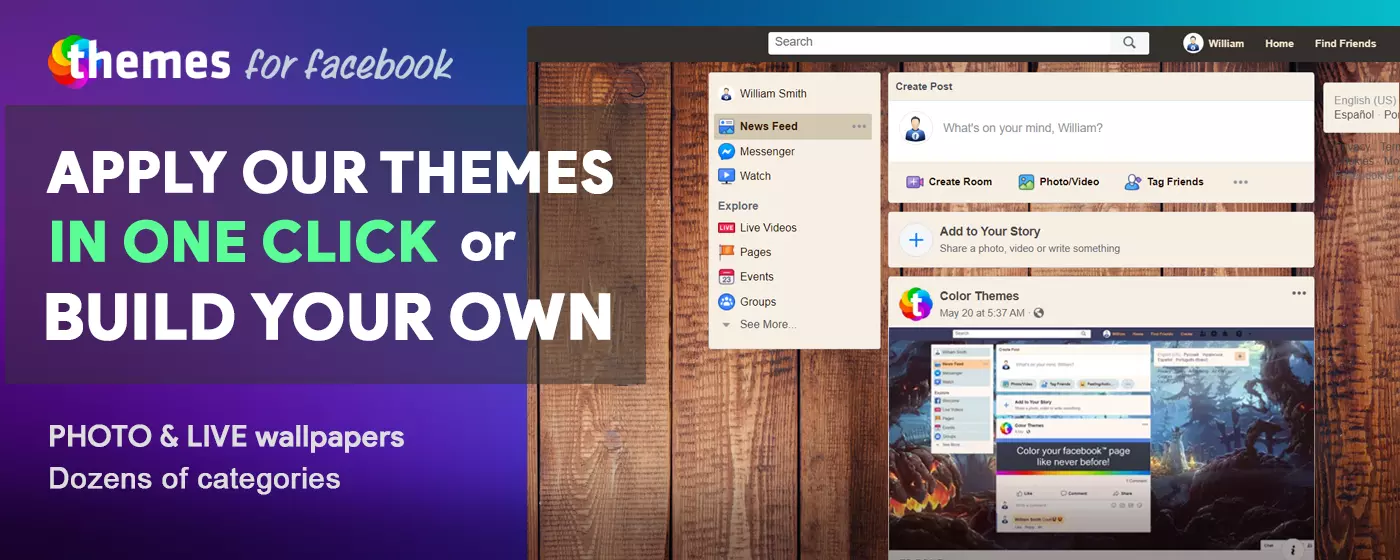 Tired of the standard design of a social network? Have a desire to stand out from the crowd? Replace the boring blue-gray color of Facebook with textures with interesting patterns!
What needs to be done to change the Facebook wallpaper? First you need to install a browser extension called "Themes for Facebook" from official Google Chrome Store: https://chrome.google.com/webstore/detail/themes-for-facebook/oodajhdbojacdmkhkiafdhicifcdjoig
Once you do this, all you have to do is add a theme from the "Textures" category to it from project's website. Applying it, you thereby improve the appearance of the social network by changing the background image and buttons. Personalize your profile with the Facebook texture theme and extension!
Hearts, stars, lines, geometric shapes and more. What texture compositions can be found in this category? For example, a stylization of wood or stone, brickwork, newspaper clipping and much more. There are also abstract textures that will appeal to someone who does not know what exactly he wants. All design options are developed by professional designers with experience. For this you do not need to pay anyone, and the use of this tool and all the author's designs is not limited by time or volume.
Any Facebook wallpapers you install using the Themes for Facebook extension replace default ones only at the local level. This means that for all users and sites the design of your page is shown by default. The author's design (background and buttons) are visible only to you and those who are nearby.
We express our gratitude to you in advance for installing the extension and if you have any ideas or errors, please contact us. You can do this using the feedback form on the site or by leaving a review in the Google online store.