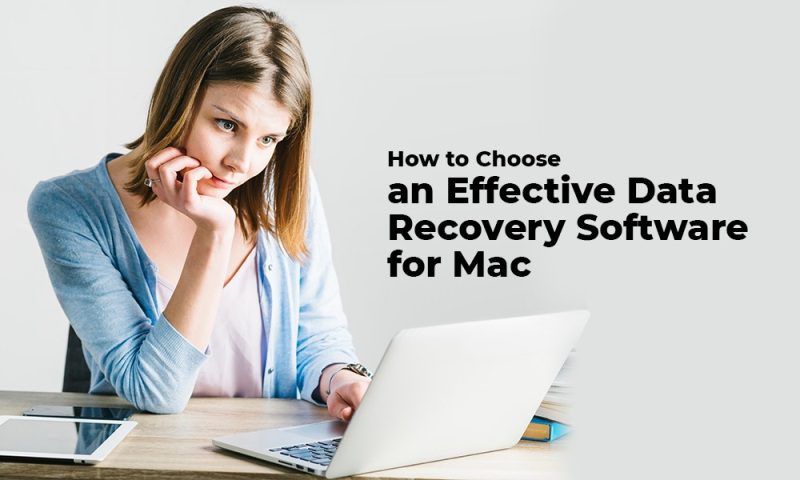 Selecting an effective data recovery software for your MacBook, iMac, or Mac Pro out of the lot that are available online is quite challenging if you are new. The chosen software might not solve your data loss problems; instead, you might waste your time & energy in trying out a wrong one.
The following checklist assists you in choosing the right Mac data recovery software that satisfies your personal preferences and saves your precious time.
Free vs Paid: A data recovery software for Mac can be either free or paid. But whichever software you choose, ensure it fulfills your data recovery needs. If the software is free to download and use, then you need to know its capabilities and limitations. Check whether the free software could recover unlimited or just a few megabytes of data. This is because the size of your lost data may be in several gigabytes. If you are ready to buy recovery software, then ensure you get the best value for money. Free download the software, scan your drive, and look for your lost data in the scan list. If you find your data, then look for other parameters of an ideal data recovery software. Finally, proceed to activate it by paying its activation fee.
Safe vs Unsafe: Always download a secure Mac data recovery software from a trusted website to avoid running into trouble. Free data recovery software may be unsafe to download, as it may run paid ads, bundle additional software, or introduce malware to your system.
GUI vs CUI: Not all data recovery software provides a graphical user interface (GUI). Some may have a command-line user interface (CUI), which makes the software unintuitive to use. Prefer a tool that is user-friendly and needs lesser steps to get the data recovery job done.
Legacy vs Latest macOS compatibility: Ensure your data recovery software supports the operating system that is installed on your Mac. In case you upgrade your Mac system, the software with maximum macOS compatibility range will work in any macOS thus avoiding re-spend on another compatible software.
Professional/Premium vs No Edition: Many data recovery software are available in different editions such as professional, premium, or technician to cater to diverse users and their advanced need for instance RAID recovery. Look for the features and benefits of one over the other to choose your right utility. Free software do not come in editions.
Unlimited vs Limited Data Type Recovery: An ideal data recovery software must recover all types of data including documents, archives, emails, videos, audio, and photos. It must support the maximum number of file extensions. In case any file extension is not listed, it should have provision to add an extension to the recovery engine, thereby providing unlimited data type recovery capability. Many software may lack in this regard.
Development & Support Team vs No Support: An ideal data recovery software must be backed up with skilled R&D and support team. Research and development team ensures you get a timely update and added functionality. While technical support team provides appropriate support if you are stuck and need technical assistance to troubleshoot your technical issues.
Comprehensive vs Limited Data Loss Case Recovery: An ideal data recovery software must recover data from any logical data loss cases including emptying of Trash, volume/drive corruption, partition/volume loss, drive encryption due to a virus, and others.
All vs Few Storage Drive Support: Choose a data recovery software that can recover data from any storage drive viz. hard disk drive, solid-state drive, hybrid drive, USB flash drive, memory card, CD/DVD/BD, and others. Only specialized software can recover data from SSD.
Any vs Some Mac Machine Recovery: An ideal data recovery software can recover data from any Mac machines be it iMac, MacBook, or Mac Pro. Some paid software provide license migration functionality to transfer the software license to a different Mac system.
Advanced vs Basic Features: An advanced data recovery software must be feature rich. For instance, it should have option to quick or deep scan, preview recoverable files, customize the view, search files quickly via file filters, tweak settings, create and use drive image, clone severely damaged storage drive, live monitor connected storage drive, map bad areas present on the drive, and perform other advanced functionalities. No-frills features of the software include the facility to select, scan, and recover.
High vs Low Performance: An ideal Mac data recovery software should be top on performance—it must scan the selected drive and recover data efficiently. An evaluation copy of the software may not provide complete functionality as compared to its paid counterpart. So, be little milder to judge a software's performance basis its evaluation copy.
Excellent vs No/low Ratings: An ideal Mac data recovery software must have high customer ratings and positive Read authentic reviews of the software from various reviewing sites and check genuine customers' testimonials. More the number of satisfied customers more trustworthy is the software.
Basis these software attributes, you are now well informed to pick the best macOS data recovery software for your specific needs.
Conclusion
The blog shared a list of attributes of a Mac Data Recovery Software that you need to cross check before you use it on your Mac machine. Check for the following parameters: Cost, Safety, Interface, Compatibility, Edition, Capability, Support, Versatility, Features, Performance, and Ratings. Free software may sometimes be of great help if your requirements are simple. For technicians, home users, or corporate users, a free tool may be inadequate. So, if you need advanced functionalities, you can find the best one basis the parameters of an ideal Mac data recovery software.
About Author:- 

Pankaj is a technical expert at @Stellar addressing several data loss scenarios on Mac & Windows Operating system. He loves to explore new places and learn more about new technologies.