Brother printers are characterized by high-performance and premium print-quality. Its unique features make this brand a more favorable brand among others. But, keep it in mind that all brother printer models are not the same. Therefore, they cannot produce the same results. Based on the users rating and opinion, this write-up will explain to you about the top five brother corporation printer models. By weighing all the pros and cons of each model, you can choose the best model for all your home and office printing needs.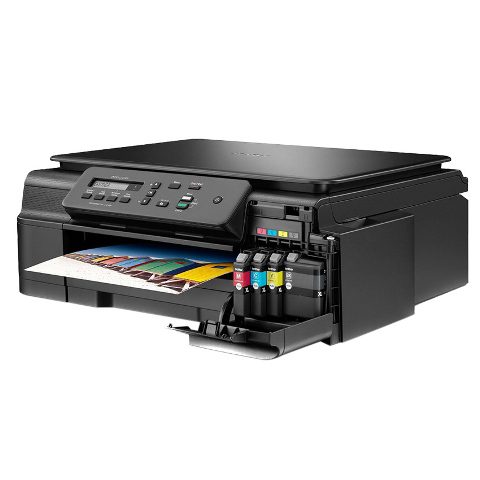 Top Printer Models For Your Best Choice
–         HL-L8260CDW
–         PJ-762
–         HL-3170CDW
–         HL-L9200CDWT
–         HL-L6400DW
(colour office printer with wireless printing capability)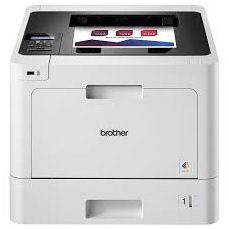 This is a 4-colour printer model intended for the purpose of big offices high-speed work requirements. On average, this models takes 15 seconds to output its first results. This can handle easily the optimal load of 40 thousand pages per month. This printer is capable of printing on both monochrome and colour modes using the duplex option. In addition, it provides the ability to print borderless and in an accelerated economy mode.
Pros:
It supports wireless printing, so thanks to the high-speed Wi-Fi channel that help this model.
It has a built-in network connection unit
Support printing on photo paper and envelopes
Accept print from the cloud and mobile devices, including Apple
Print high-volume cartridges, basically designed for printing 30 thousand pages
Display information on the LCD display
Cons:
It takes time to warm up – about 30 seconds;
Tray for inserting media allow only 250 sheets;
Buying an office printer will cost $330.
(Mobile Printer with Bluetooth Connection)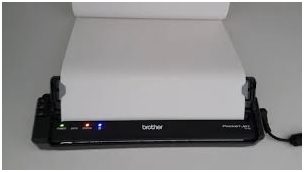 A portable monochrome printer has many small features. Most importantly, it is easy to fit in a small bag or briefcase that can be used as a stationary car device. Therefore, you can easily get printout during traveling on A4 standard density media rolls. This device is compatible with operating systems and mobile devices.
Pros:
The device can work both with a wired connection via USB, and through a wireless connection via a Bluetooth channel.
It accepts only roll media.
It can print 8 pages per minute, which is the best for such small models.
This model has the ability to print from small flash card
One time battery charge can print 60 pages.
The device is equipped with two cartridges, which ensures a long working life without refuelling.
Cons:
Unreasonably high price, which is $399.99
When printing in the intensive mode it serves long ink drying period. In this case, the print may be smeared for up to a day.
Lack of support for technology PostScript, that's why every document requires pre-processing and conversion to a graphic image.
(Printer model with LED printing technology)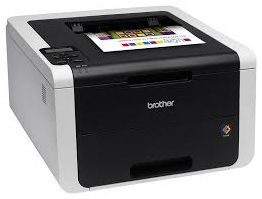 The laser desktop printer is basically designed to consider home printing needs. It can easily work on both monochrome and colour photographs. The device provides the ability to control the resolution and print format.
In addition, the user can get double-print on both sides of the sheet. This model is characterized by the absence of the need for heating and good print speed, reaching 22 pages per minute.
Pros:
Support the wireless printing, due to the presence of a Wi-Fi adapter.
the presence of an Ethernet interface designed to create a network connection
four-color separate cartridges;
the possibility of self-replacement of consumables and components;
the display system notifies not only about the progress of the program but also about wear or contamination of the drum and the end of the resource consumables
Its minimum value does not exceed $241.56
Cons:
small tray capacity of not more than 250 sheets for printing;
when filling the waste paint container, it cannot be cleaned. You just have to replace it with a new one
very noisy during warm-up.
(Business printer with an increased tray capacity)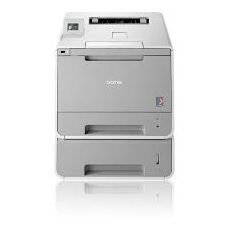 This laser printer model is designed for big offices where high-volume print documents are required in colour and monochrome form. The cartridge of this device is distinguished by an increased working resource that has a limit of 6 thousand printed pages.
The photo drum can provide up to 25 thousand prints without additional maintenance. In addition to office paper, the printer can be used to print images on other media, such as film, cards, envelopes.
Pros:
The input tray for consumables is designed for 800 sheets. In addition, there is an additional tray for manual paper entry;
PostScript technology support that allows you to print text without transforming it into a picture;
You can print directly from cameras and other portable devices;
For full print control, thanks to a small color display.
the possibility of increasing the RAM is due to the additional slot up to the volume of 384 MB;
Cons:
The average market price of this device reaches $750
The duplex mode works only with A4 media.
(Office monochrome printer with a high print speed)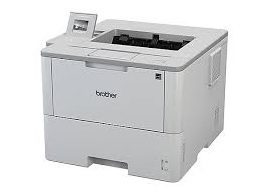 HL-L6400DW printer is designed for office work with a wired or wireless connection. The can provide high-quality prints even at high print speeds. It can print 5 high-quality pages in one minute.
It takes only 4 seconds to warm up. The device has an increased amount of RAM up to 512 MB with a high-frequency processor that allows you to quickly process and print large tasks.
Pros:
Huge resource of the photo drum can print 5 thousand pages
Support for connecting to devices via Wi-Fi and USB modules
The ability to work on AirPrint technology with Apple devices;
Print directly from cameras and smartphones
Automatic adaptation of text for printing, thanks to the support of technology PostScript
Availability of built-in NFC card reader.
Cons:
The high price is almost equal to $399.
Very noisy during printing and warming up.
Let's Sum Up!!
Hope, the above clarification help you to choose the best printer model for all your needs. Before buying, you should make a layout of your printer preferred features and compare it with the above mentions the pros and cons. If you start shopping with adequate planning, it will surely end up with the best choice printer.
About Author:-

Jack William is a marketing specialist from Wellington, New Zealand. He works as a Digital Marketer for Printzone, which is the biggest warehouse of Hp Toner. He also writes articles on technology and business for several online magazines and websites.