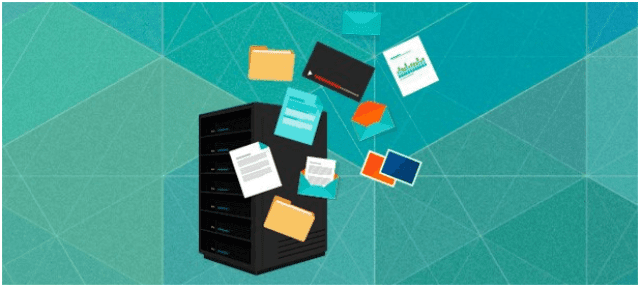 Does your website stop working or do not receive mail or send them? This may be because your hosting has reached the limit of disk space and how has it happened if you have uploaded anything new to your website for some time?
We do not know many reasons why the space available in our hosting is running out, did you know that one of the most consumed are emails? After all, it all consumes space! So control this topic and track, analyzing the disk space you are consuming in order to save you possible problems.
First, know where to check the available disk space in your hosting. In addition, you can locate it either in cPanel or in Plesk panel. Continue reading because following the next steps will be very easy!
Using disk space in cPanel
Surely, you are using this panel if you have a shared hosting, one of the VPS models or a dedicated server. Once you have accessed, you will find two simple ways to consult disk space; The first in the right part, in the tab called "Statistics" , where you will also see other information related to your hosting, such as created mail accounts, consumed bandwidth, databases, subdomains added, etc. The second in the "Files" section of the main menu.
Pinches on one side or the other, you will land on the following page:
Here you can consult, in a disaggregated way, what is occupying the disk space in your hosting. In addition, if you click on one of the locations, the cPanel file manager opens, where you can delete the files that interest you from that location.
You may not find the file you are interested in because it is hidden. To view it, you must activate the cPanel option as follows: right-click inside the file manager, where you put "Configuration" and in the preferences window shown, check the "Show hidden files (dotfiles)" option. . Keep it and go!
Disk Space Usage in Plesk Panel
Plesk will be your management panel if you have hired a VPS, a dedicated server, a hybrid server or one of our new WordPress Cloud plans.
Querying the disk space consumed in Plesk is just as easy as in cPanel and there are also two ways. The first one on the right side, where you will see the global one. In case you want to see the breakdown you will have to click on "See more statistics". The second one by clicking on the "Statistics" section of the menu on the left:
In both cases, you will land on the following page that details the total space consumed besides the use by services: web, mail, databases, records, backups, as well as Chroot directories, configuration files and anonymous FTP directory.
Now that you know how to consult the space of your hosting in both cPanel and Plesk panel, it is time to act. Do not wait to consume all the space available, release it sooner!
What consumes space in my hosting?
There are plenty of reasons why your hosting will lose disk space. Here are some of the most important ones:
The emails and attachments of all the accounts of mail that you have hosted in your hosting.
The files error log with massive inflows caused by misconfigurations.
The backups performed on your panel.
Files, folders and backups compressed in .zip.
The media library.
Although there are many reasons why you will notice that the space of your hosting will increase, there are also a number of preventive measures that you can carry out to reduce it again:
Domains: You should remove domains that are expired or are no longer in use.
E-mails: Eliminate old or unimportant emails and completely empty and regularly spam folders, sent, deleted, etc. On the other hand, you can outsource mail management and use it through another client like Gmail.
Files: If your hosting is storing files that you are no longer using it is best to delete them. Any .zip file or FTP accounts, as well as cache and temporary files that generate some installed CMS such as WordPress or PrestaShop.
Images and videos: Edit the weight of the images and videos that you upload to your web page. You can also upload them from an external client such as Google Drive or YouTube.
Backups: When you make backups, download them immediately and save them to your computer or to an external hard drive. Subsequently delete the copies of the hosting. In addition, you can schedule them to be automatically sent to the cloud and not hosted.
More space: If you want to keep, everything as it is or your project now requires more space, the best solution is to ask your provider for extra capacity or to contract a hosting plan that includes more space.
In summary
It is possible to maintain your hosting with the same level of performance as the first day. Do not get confused and configure alerts that remind you to frequently review the disk space of your hosting. If it is running low, implement these measures. Surely, they will be of great help!
About Author
Torrie works a senior writer for one of the best Coursework help on internet. Coursework Writers helps students who are looking for services.