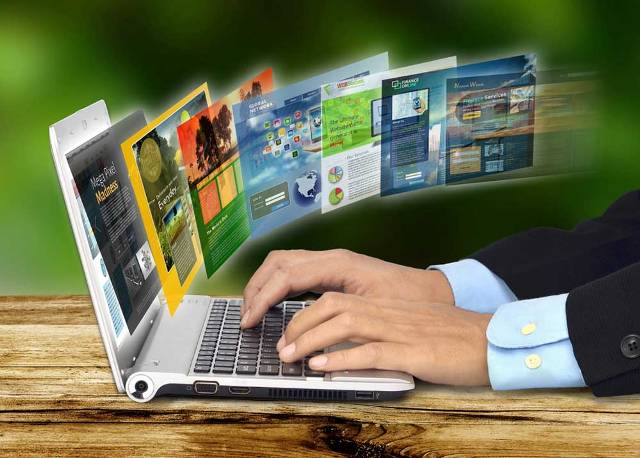 It would help if you did a bit of market research and also did a little planning.
We would do if we were looking for a dating website we probably go to google and we type into search, say, for instance, looking for
older women
Cougars
older women
looking for younger men
Click search; we'd probably get a few search results.
Now that's our first opportunity to check out our competition.
If you want to succeed, first define the niche of the dating website. So you can determine the variety of users that are going to work with you.
The first thing you should do is type your idea into your niche, whatever you've got planned into Google. Tap it in and see if you get results.
Have you got much competition?
Are there any other websites doing the same thing, or is there very little?
Let's assume they have given you your search results from Google. You've now found out that you've got a lot of competition from competitor websites Doing something similar or very close to what you are doing.
Knowing what you know,
Do you want to compete with other competitors?
Are you offering something different on your dating service?
Whatever features you've got planned on your dating website differ from your competitors.
Now people ask me why you have to have a website that does something different to your competitors.
Choose a niche with little competition or no competition because if you're the only person doing it, you're going to be the front-runner; other sites will compete with you. All the people in your niche will come to your website first, so please choose a niche with no competition.
So find a domain name, a URL, a web address that's got some catchy punch, and it's going to attract the attention of new members all around the world. So find something that's catchy and resembles your niche, your dating website idea.
How to build a good dating website: Create a Dating website for the gamer with essential features and functions.
Customization and creation of website.
You can customize your website using different codes and plugins. You can make it stylish and suitable for both mobile and desktop computers.
How to make a dating website: Instead of WordPress, you can create a dating website and customized it using HTML, CSS, JavaScript, etc.
You can customize the temple by itself according to your requirements.
layout
logo
Background image
buttons
header
font, etc.
Popular Functions:
Free updates
Free update.
Unlimited layouts.
Responsive HTML design.
Translation ready in multiple language options.
Ready-made charlton designs.
Do you want to become the next match with a dating gamer?
You can start a dating website and make money. Create a dating website to build your dating guys or audiences and attract more visitors.
In the Modern era, every person has no time to spend with a girlfriend or boyfriend in parks, cafes, or shopping malls because most people want to save their valuable time and find a life partner through the online good dating site.
The main features of creating dating sites
It's a better idea to introduce your website's features and functionality to the dating gamer user.
Most popular dating websites keep dating gamers anonymous, but if you want to adhere to a more standardized model, consider user register and login functionality. For seamless user interaction with your dating website, you can join with different social media networks.
Dating Profile registration/Sign-up.
Registration Process
Choose the best dating website, date-n-play.
Add your information.
Register for free.
Complete the questionnaire.
Prepare your profile.
You can register on a dating website through an email address and with personal information.
Registration process only asks for:
Date Of Birth
Profile Username
Password
Looking for? Ladies/Gents
Education
Hobbies
Religion
Interest
Height
Marital status
You can sign-up dating website profile through different social media networks, like
Facebook
Instagram
Twitter, etc.
So your entire personal data will import automatically; you don't need to re-enter all again like e-mail address, etc.
Is registration free?
The date-n-play website offers free registration.
Some Dating sites will ask you to complete a questionnaire.
The primary aim is to learn about your compatibility in a specific area.
How to Done it?
Describe yourself
What kind of relationship?
How do you imagine your perfect match?
Search and match features of dating websites.
The first main search which people would do is just the basic search which would be they say
what gender they are
What gender they're searching for
and then select an age, for instance, them
People can search for the match, which is a slightly more detailed search.
You can members search for a wide range of things and maybe
the hair color
height
their relationship status
why they're here
City
and that's quite a good search which young people can use is an excellent way of people finding an ideal match which matches their interest and what they're looking for.
So it's a great term search feature to have within your dating system.
You can search where people enter or look for people near themselves, and what's known as a radius search, and that uses google maps, and people can see members nearby in a city near them.
Online Dating Website Identity Verification
It is a method used by dating services to verify that members are using their real identities. This verifies not only the names of users but also their agent photos. Online dating verification prohibits people using a fake name and photo minors and BOTS from entering dating sites.
Why is online dating identity verification necessary?
The main reason dating services are now requiring users to undergo profile verification is the alarming number of crimes related to dating sites. Criminals are creating fake profiles on dating apps to find their victims; therefore, we advise you only to use dating sites with profile verification features and only talk to verified members as much as possible.
Aside from taking advantage of profile verification features, here are more tips on avoiding online dating crimes.
Never send private photos and videos to people you just met from dating sites. They can use these to extort you later.
Never tell them about your date; pick them up from home. Always do your first meet-ups in a public place because it's a better thought to bring a friend when meeting your date for the first time.
Don't show sensitive information like Birthdays, addresses, etc.
Successful case – a dating site for gamers Date-n-Play
Every person has changed his way of life and acts. Through the internet, we can't only get entertained or information but also spend the most time using different good dating websites. Good dating sites date-n-play hold the responsibility of matching people together. The primary aim of any dating website is to match people together.
You know what?
It makes people's lives easier, especially for those who have trouble with socialization. Dating website date-n-play is helpful for their user or dating gamer.
Most online dating websites are synonymous with expensive, and sometimes some sites are a little out of control. But there is a date-n-play still free accessible online gamer dating site out besides that
 fantastic features,
beautiful design,
and a high-speed website.
So there's a wide variety of feature websites out there for you to try out.