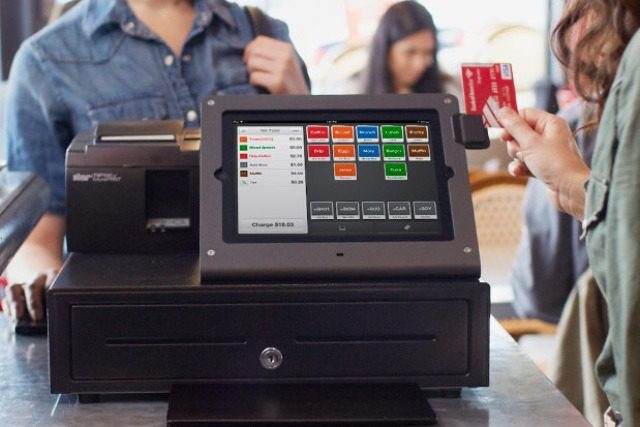 Using big and colorful signs is not a brainer. For instance, you might be having a great product on the floor. You have the option of either hiding it on the shelf or displaying it. Displays that have huge signs showing major benefits and price to the clients tend to sell well. Possessing the right point of sale strategy.
Read also: Online marketing trends for the brands.
However, the space on your counter is limited and the number of firms that want to sell products on your shelf is high. You only have one minute to attract and make people decide if they need a magazine or gum while leaving the store. What will you do to maximize the potential earnings of your store? Here are some tips on how to create an effective point of sale marketing strategy.
Read also: Optimizing your Business Returns with Erply Android POS Solution
Attractive signage
You need to start by getting the attention of your customers. You cannot make your cashiers put on advertisements and funny costumes in the current market. Chatting the customers is a perfect idea, but it will be time wasting if there are many customers in the queue waiting for your service. You need the oldest advertisers trick of putting up an attractive sign. For as long as civilization has been prospering, signs have been in the market. You can also see old papyrus adverts in ancient Greece, Egypt, and Rome.
Since this technique was good for the ancient man, it will work well for your store. You need to choose a sign that will attract and draw customers into purchasing. It is a good idea to use percentages and statistics and make sure that you back it with something tangible. Advertisers possess their signs but it is your responsibility to ensure that you select the most attractive sign. This technique may appear to be outdates but it delivers fabulous results irrespective of your industry.
Make the display shelves attractive visually
You marketing strategy will rarely succeed if you choose to overlook the appearance of your retail store. Shelves that are visually appealing have the likelihood of selling items compared to a bland or dilapidated shelf that is in disarray. When the display shelf is organized and colorful, your customers have the likelihood of picking something from it because they have the confidence that they are getting a new product that is worth the money.
You need to avoid lumping together items that do not go together. For instance, you need to dedicate distinct spots for batteries, lighters, flashlights, car fresheners, and mosquito nets. You need a method to your point of sale marketing strategy to convince and entice your customers that they require additional item. An attractive store will make the customer to desire to stay for a long time in your shop. He will take time to look at what you have to offer and even end up buying what he had not planned. No client can desire to spend a lot of time in a store that appears to be dull and disorganized. You may lose on good clients even if you have the best products in the market.
Trial and error with the point of sale software
If you are using a software that has advanced reporting and analytics, you will get a clear picture of moving products and those that are clogging your inventory. With this info, you will do a trial and error with counter items. You can pit candy against gum, lighters vs flashlights, and chocolates versus candy. When you identify the pattern which sell more, you need to make it a point of sale. However, you need to check out the margins because a cheap product may sell a lot in checkout but it does not mean that you will make a lot of money from it like expensive products.
Finding the right point of sale marketing strategy that functions for many people is not applicable because the dynamics for each business are always different. A coffee shop will always have a different approach when compared to an auto shop, and retailers and restaurants cannot emulate one another. Some of the techniques to use include having the right signage, attractive display, and trial and error with the right point of sale software. The underlying fact is to choose the best point of sale marketing strategy depending on your industry.