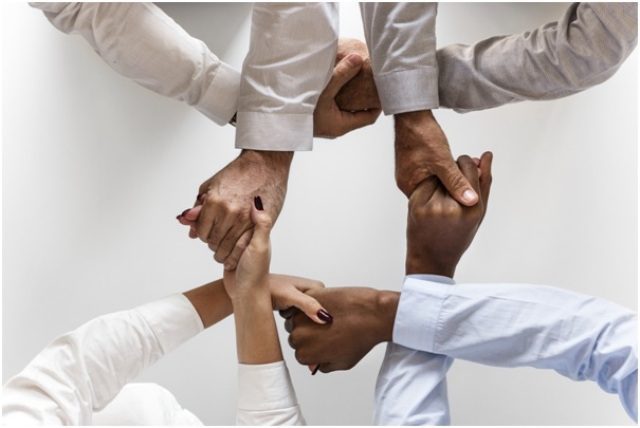 Link building is one of the best ways of improving your online visibility. However, most people are struggling with this idea because of a lack of knowledge. There are several SEO tools and strategies that you can use to enhance this process.
In this article, we will look at how to improve your link building strategy. In this blog, you will also discover that the process is not as complicated and long as you had thought earlier, because you will be having first hand knowledge on link building by that time.
Get to Understand Your Target Audience
If you want to grow your target audience, you should look for ways of expanding them or get new ones. You typically need to understand two things about your audience. Firstly, which section of society you will be targeting right now and based on that list, improvise your strategies how your ideal audience should be looking like.
For example, the composition of Yoast.com was mainly an audience of web developers. However, the company had a desire to reach an audience that had WordPress users while retaining the initial audience of developers. The company adapted its content to this new group of individuals, linking other sites to their website, and developing relevant content. You need to carry out some research to get to understand your audience.
After you are done researching on them, make an outline or a full proof layout of the ways in which you can reach them most.
Make a List of Websites That Are Appealing to Your Audience
Once you have a clear knowledge of your desired and present audience in your mind, you can prepare a list of websites that can help you to reach out to the new audience. Get those websites that are already appealing to your audience. You can reach out to new audience by getting links from these Websites.
It is also effective in getting some knowledge on what your competitors are up to. Once you get the tone of approach, it becomes easy to strategize your link building methods in that way, plus it also gives you a fair idea of the current trends and the current industry flow.
Write Amazing Content
If you want to link other websites to your content, you will have to make sure that it is either something fresh or something out of the box which haven't been thought until now. It should also be appealing to the audience that you would like to transform into buyers or readers. M
Make sure you have articles that are nicely written and well structured. So that when you have enough stock of articles when you start publishing them.
Match Your Content to Websites
Once you write an excellent blog post, dive into the list you created to be part of your growth strategy. Select sites from the list that can help in linking your article. In case you are using the long tail keyword approach (writing about niche and small subjects) you will fit small websites to link to your blog. Be keen to identify the sites that fit specific topics for your article or blog or you can use Linkio to make it easy. The websites are careful with the theme of your content before accepting to link. Publishers need something that will be helpful to their audience. The editors will use SEO tools to test the performance of your web content in the search engine.
Reach Out
If you have put a lot of effort into writing posts and getting the most appropriate websites, you have to contact the website you wish to link to your site. Explain to them the product or content and request them to write about it and then link. Some people are willing to write about your product as long as you can give them for free. You can contact these people through social media, email, or even the phone. Reach out in a personal way and don't send any automated emails.
Conclusion
Link building is one of the best growth strategies that you can find in the market. You can use the available SEO tools to evaluate the performance of your backlinks. An effective link building strategy should aim at bringing a new and aspired audience to your site. You can be sure of getting higher ranking in the search engines from these backlinks. Link building is an effective way of reaching out to other websites that will help you to attract visitors from that site.
About Author:-
Ariana enjoys blogging and nurtures interest on all most all topics. She contributes in many reputed blogs, social platforms and makes her living as a content writer. She is Content Writer of Viacon