As one of the largest online music streaming services, the users of Apple Music keeps increasing rapidly. In 2017, Apple Music has added some new features to the program on iOS 11, for example, users are able to set their own profile, follow friends, and share playlists with friends inside the program. These features have made Apple Music more sociable. Nevertheless, Apple Music has added DRM encryption to all its songs for restricting users to share or save the songs outside the program. Some users may want to break this limitation for using Apple Music freely, and that's why we need TuneFab Apple Music Converter.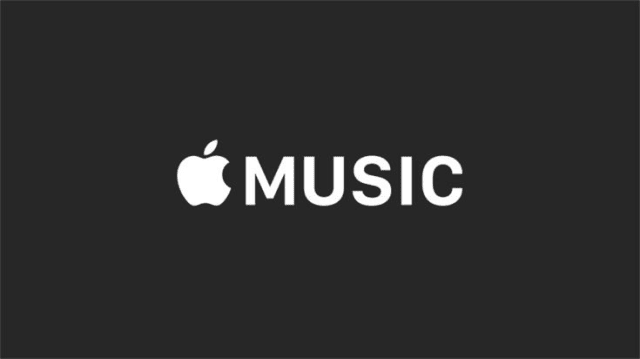 What Is DRM Encryption?
DRM refers to Digital Rights Management, which is a technology mean used to protect the digital contents from being copied or transferred casually. Apple Inc. also adopts this technology, which is named FairPlay DRM, to its digital contents such as Apple Music songs, iTunes audiobooks, and iTunes videos.
Note: iTunes songs can be divided into 3 kinds. One is M4A songs, which are totally DRM-free, and they were offered before 2003. From 2003 to 2009, iTunes songs was encoded by M4P format. During this period, the songs from iTunes Store were all DRM-encrypted. Even you have bought the song from store, you failed to enjoy it freely. Finally, after 2009, a brand-new audio format was adopted to iTunes Music, which was iTunes Plus. The iTunes songs encoded with iTunes Plus are totally free of DRM. If you purchase the songs, you can use them freely.
Situations That We Need TuneFab Apple Music Converter
Since the limitation added on Apple Music songs, we may have met many problems or situations while using Apple Music program or enjoying the songs. Few of them are collected below.
Situation 1
When you switch your smartphone from iPhone to Android, you hope to transfer your Apple Music playlists to the new phone instead of creating them again. You would fail to transfer the songs directly due to the DRM protection. As a result, removing DRM is regarded as an essential step.
Situation 2
You have authorized up to 5 devices with one Apple account. If you want to enjoy the Apple Music playlists you have created before on the sixth Apple devices, it would certainly fail since Apple states that one Apple ID can only authorize 5 devices in maximum.
Situation 3
Although Android phone has supported Apple Music program, it always gets stuck while playing. For fluently playback, most Android users would want to rip the DRM protection of Apple Music songs in order to play them on other media players freely.
Situation 4
Some devices not support Apple Music yet such as Windows phone, Android tablet, Apple Watch, etc. Therefore, the only way to play Apple Music on these devices is to transfer Apple Music songs to them directly. To achieve this, users have to unlock the DRM encryption.
These problems seem to be difficult to overcome, however, you just need a program to figure them out.
Features of TuneFab Apple Music Converter
To solve the problems above, you just need one third-party program that is TuneFab Apple Music Converter.
*Unlock DRM protection of Apple Music, iTunes M4P songs, Audible/iTunes audiobooks;
*Convert Apple Music into common MP3, AC3, AIFF, FLAC, etc.;
*Up to 16X faster conversion speed;
*Compatible with latest iTunes to offer quick access to iTunes Library.
TuneFab Apple Music Converter is a powerful and professional program helping users to get rid of DRM limitation and convert Apple Music' AAC music files into other format such as MP3, M4A, AC3, AIFF, etc., which make Apple Music available on more devices such as Android phone, tablet, Sony Walkman, and so on. Also, TuneFab Apple Music Converter provides with a simple interface, which could help users convert the files easily. There are just few simple steps to convert Apple Music into DRM-free ones successfully. It is going to be introduced in next part.
Download For Free Now
How to Use TuneFab Apple Music Converter
Only 5 steps are required to unlock Apple Music's DRM protection with TuneFab Apple Music Converter.
Step 1. Install and Launch TuneFab Apple Music Converter
TuneFab Apple Music Converter provides free trial version for both Windows and Mac version. Download and install it to your computer, then launch it.
Step 2. Select Apple Music
When TuneFab Apple Music Converter is launched, it would connect with iTunes and detect iTunes Library automatically. As a result, users are able to select the Apple Music songs or playlists inside TuneFab Apple Music Converter directly, instead of uploading them to the program one by one. Go to Playlists and select the Apple Music songs or the whole playlist directly.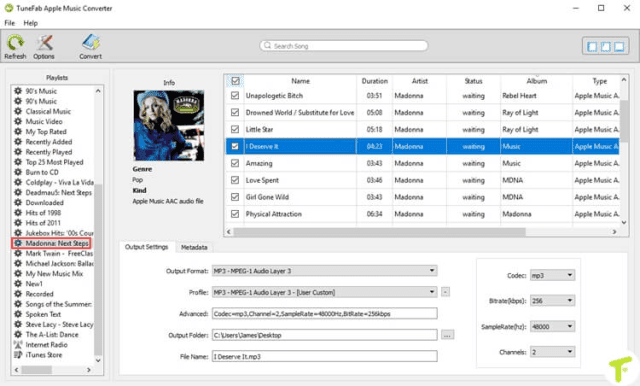 Step 3. Output Settings
Under the selection box, you are able to select the output format for the converted Apple Music songs, including MP3, M4A, AC3, AIFF, etc. You can also save the songs to a certain folder by browsing and setting an output folder. In this way you could have a fast access to your converted songs. Besides, Codec, Bitrate, Samplerate, Channels can also be amended.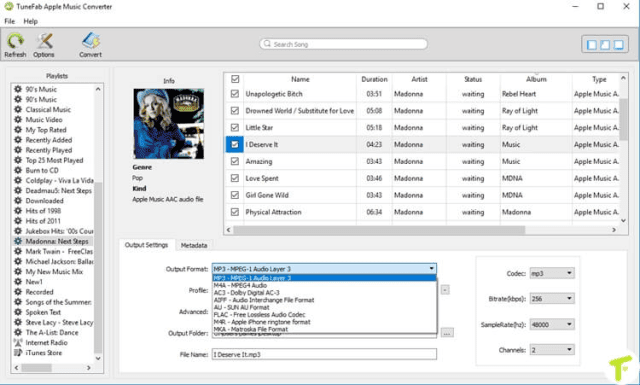 Step 4. General Settings
Go to Options on the upper-left of TuneFab Apple Music Converter. Here you are allowed to set the conversion speed from 1X to 16X according to your need. Additionally, you can rename or sort the output files by their title, album, artist, etc.
Note: As for audiobooks conversion, TuneFab Apple Music Converter could help to preserve the chapter information of the audiobooks if convert them to MP3/M4A.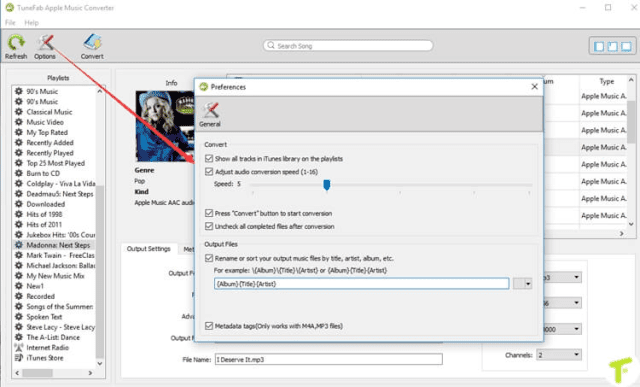 Step 5. Start Unlock Apple Music's DRM Encryption
Finally, start unlocking the DRM protection added on Apple Music songs. Click on "Convert" and TuneFab Apple Music Converter would work automatically.
Due to the powerful performance of TuneFab Apple Music Converter, the conversion will be done within few minutes. When you get the DRM-free Apple Music, you can play them freely on any devices or media players.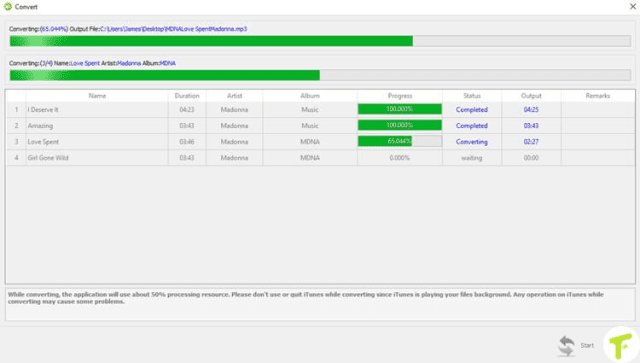 Apple Music's Highlighted Features on iOS 11
Social Function
In the past, Apple Music users can only enjoy playlists set by themselves, which means that people could not share their favorite playlists with their friends freely even inside Apple Music program. Comparing to this, Spotify provides users an access to share playlists with friends, instead of searching for a single song from the huge music library one by one. As a result, on Apple Music in iOS 11, Apple Music also improves its own functions, among which the highlight refers to that Apple Music make sharing a complete playlists between Apple Music users available.
Apple Music on iOS 11 allows users to follow their friends inside Apple Music program. When you have followed a user, you can view the playlists he/she listens to recently. By setting your own profile, you could select to show the playlists you enjoy the most to your friends by listing them. This has made Apple Music more sociable.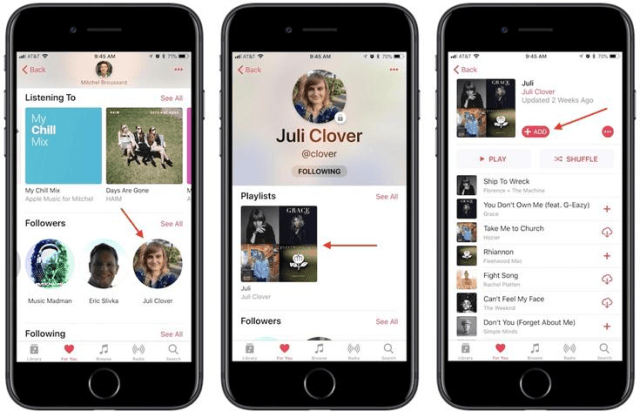 Profile Settings
To match the social function mentioned above, Apple Music also adds a special section for users to manage their own information. In profile, you are able to edit your personal information such as the nickname, image, the playlists you want to share with your friends, and the following list. You can select the playlists you want to share here and also hide them here.
The improvements of Apple Music on iOS 11 give a great surprise on people and have attracted more users to join Apple Music. We are still looking forward to that more changes would make to Apple Music in the future.
Simple Ways to Figure out Apple Music Not Playing on iPhone
To solve Apple Music not playing on iPhone, TuneFab Apple Music Converter can also do a great help. But if you want much easier ways, you can have a look at this tips.
#1. Open Apple Music program again
When you fail to play songs inside Apple Music program, close it and re-launch again.
#2. Reset network connection
Try to reset the network settings of your iPhone. Go to Settings > General > Reset > Reset Network Settings.
#3. Open Apple Music from Settings
Instead of going to Apple Music program directly, you can try to enter it from Settings > Music > John Apple Music.
#4. Log in the iCloud account again
Firstly, cancel Apple Music in Settings > Music > Show Apple Music, then go to Settings > iCloud to sign in with your iCloud account again.
In most cases, these 4 methods are able to help you get rid of the problem that Apple Music fails to play on iPhone or iPad. But if it could not be solved, try to remove DRM from Apple Music songs for enjoying outside of Apple Music program would be a better choice. To achieve, TuneFab Apple Music Converter offers a great help.